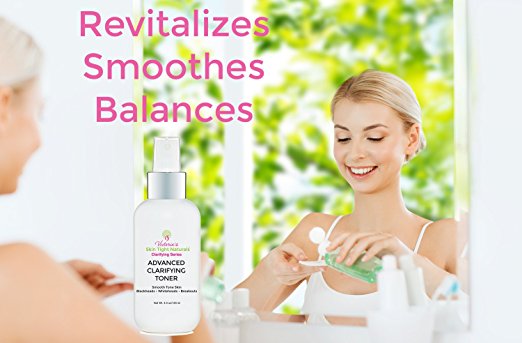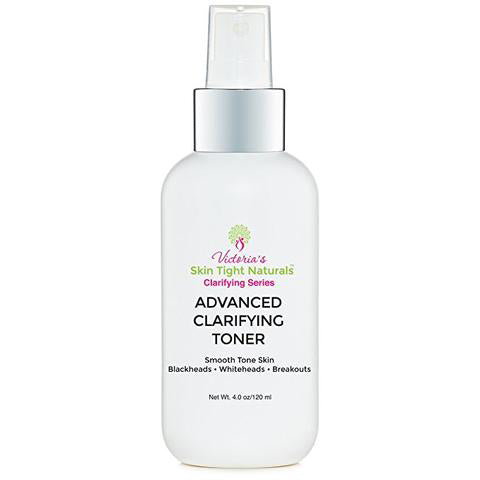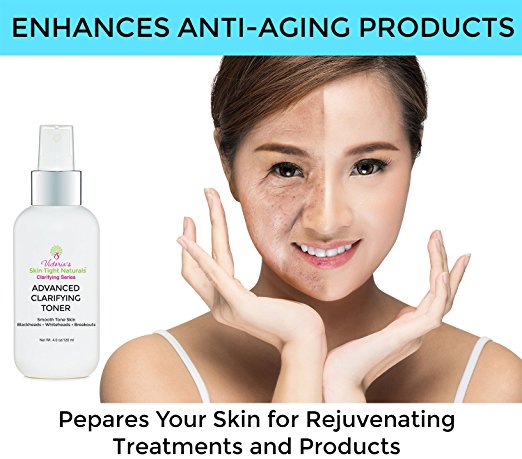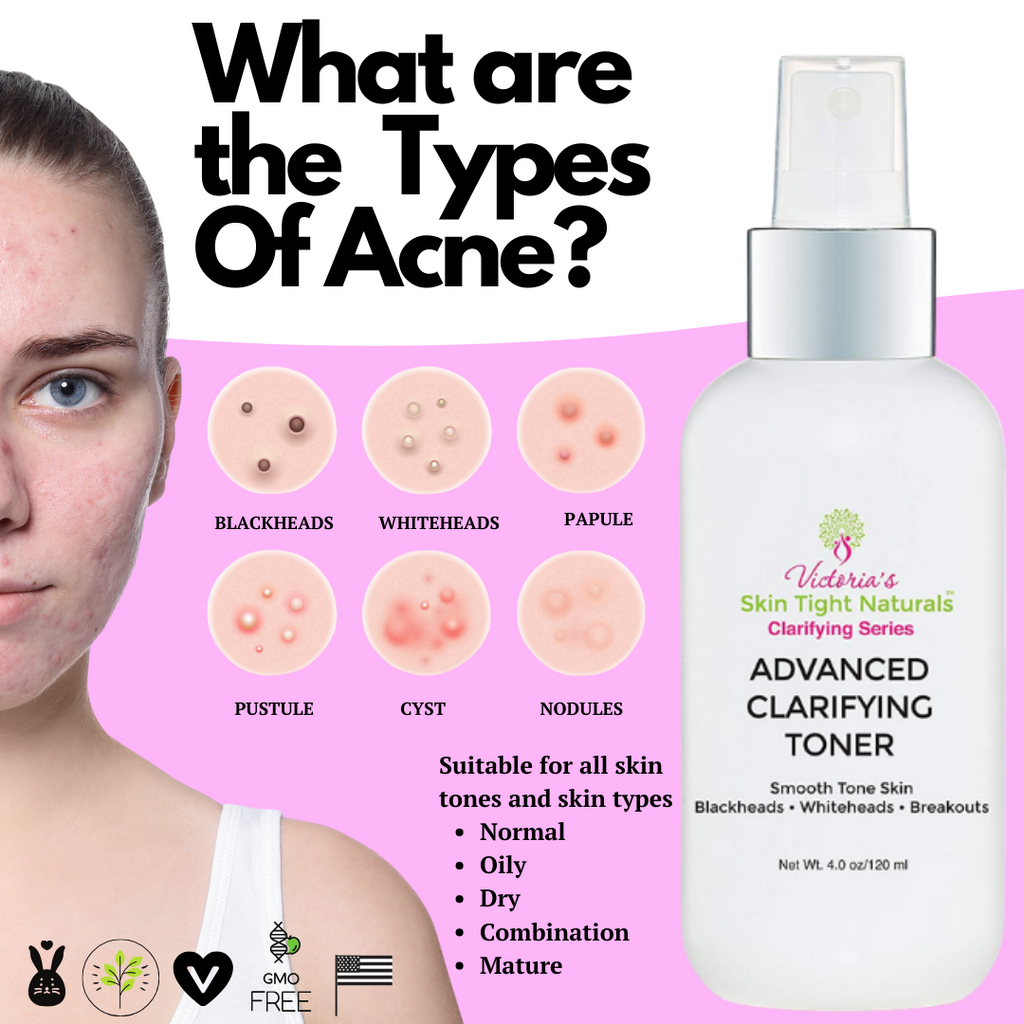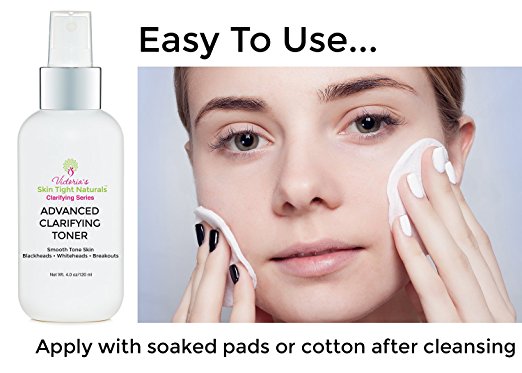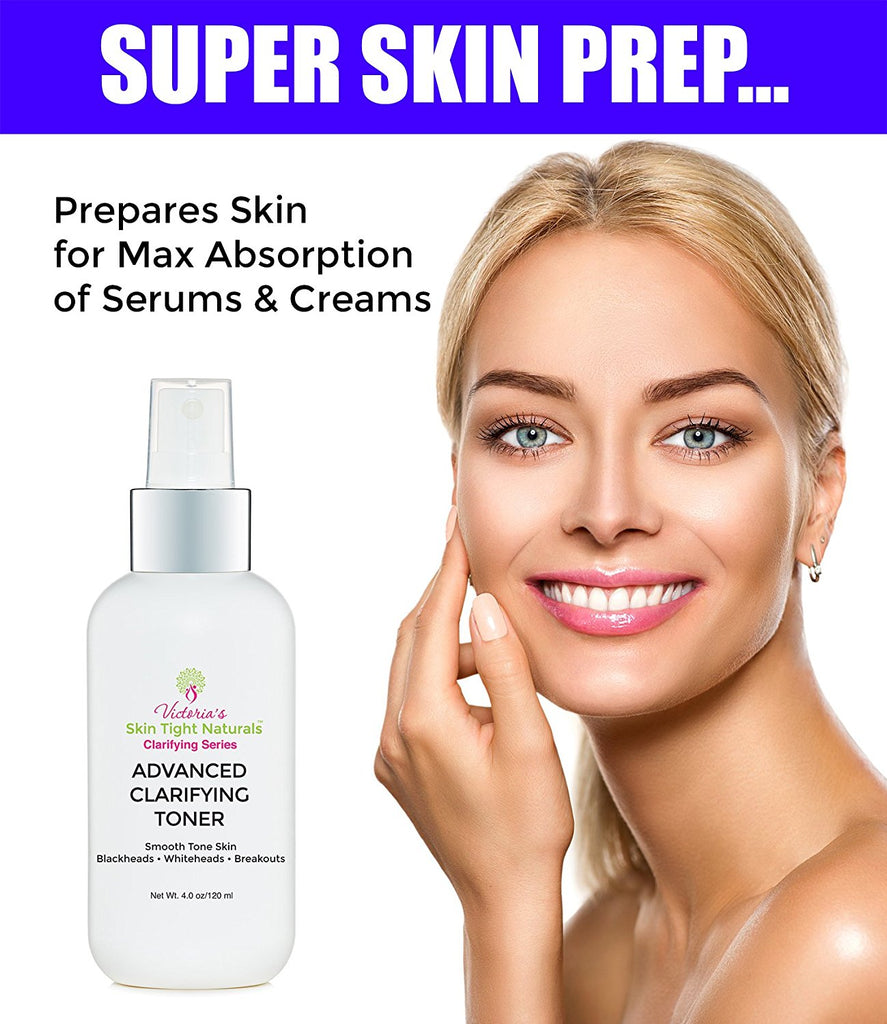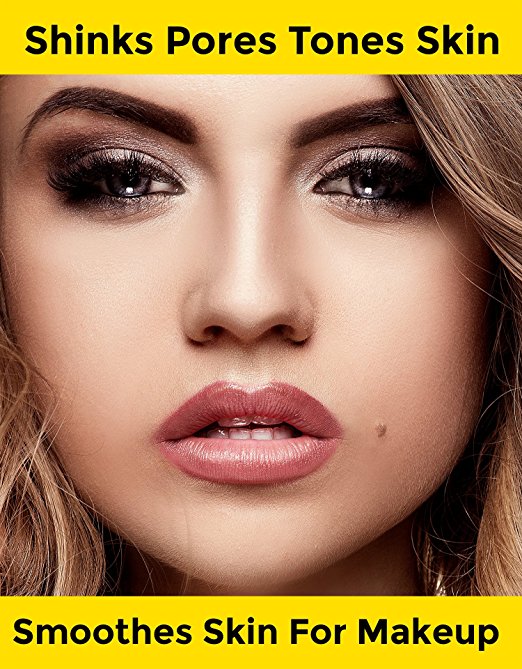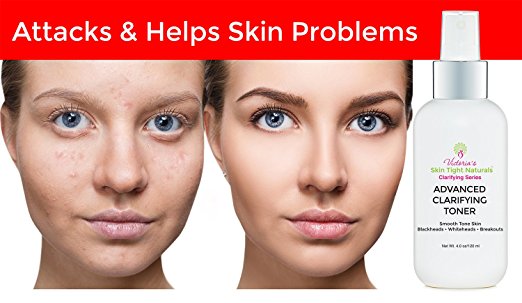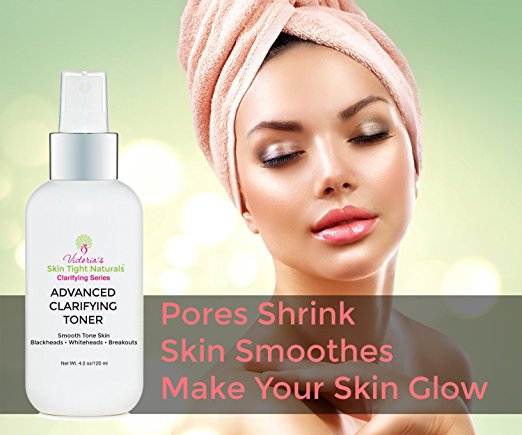 $23.97
$39.99
Vitamin C Advanced Clarifying Toner For Perfecting Skin
ADVANCED CLARIFYING TONER-  ANTI-AGING VITAMIN C Advanced Formula with *Aloe Vera  Wrinkles, Fine Lines, Blackheads, Whiteheads, Breakouts!

Hydrates, Restores and Rejuvenates skin 

 Promotes cell regeneration & tissue repair 

 Cleanses and Tightening the Pores by shrinking them 

 Prepares your skin for better absorption of creams and serums applied thereafter 

 Provides better oil control by removing excess oil 

 Keeps your skin's pH in check 

Blend of natural antioxidant-rich fruit extracts  
Suitable for all skin types 
Normal 

Oily 

Combination

Dry 

Sensitive
ADVANCED CLARIFYING TONER- Clarifying Series ANTI-AGING and ACNE begins with *Aloe Vera
Balances Your Skin Biochemically: Due to the polluted air, traffic, air conditioning, and other environmental pollutants, your skin is a sponge that absorbs impurities from the air, cleansing soaps and makeup. This can cause your skin to be out of balance creating breakouts, pocks, discolor, spots and wrinkles. Toner balances the alkaline level of your skin. Our formula offers Superb Moisturization, Rich in Vitamin C and E, Paraben-Free Revitalizes the Skin with Pure Natural Extracts.
Oil Control + Refreshes and Hydrates: Helps restore your natural pH levels. Our Balancing facial toner is made up of a natural blend of ingredients that work synergistically to combat and eliminate excess oil. Controlling your skin's oil production is essential for you to have clear smooth healthy skin. The formulation is effective for all skin types. It's made from the purest form of natural ingredients which are biocompatible for your skin.
Rejuvenates and Renews Your Skin: Our Advanced Clarifying Toner is packed with antioxidants. They neutralize free radicals to prevent any cell damages and result in healthy, glamorous and supple skin. This perfect clarifying face toner is suitable for all skin types and works great for both women and men, and on normal, dry or sensitive skin.
Our toner is a soothing, refreshing, pH balanced toner that gently prepares your skin for receiving maximum moisture without stripping its precious balance. It is a non-greasy matte finish creating a blend of botanicals that nourish, soothe and protect your skin. It administers a mild astringent that is effective for acne-prone skin, breakouts, pimples, and scarring, yet gentle enough for sensitive skin.
Benefits of The Powerhouse Base Natural Ingredient in this Advanced Clarifying Toner, Aloe Vera

Aloe Barbadensis Leaf Extract
Aloe Barbadensis leaf extract juice, or Aloe Vera as it is more commonly known, is extracted from the leaves of the plant Aloe.

It has been used medicinally for several thousands of years in many cultures. Scientists have discovered over 200 nutritional substances in Aloe Barbadensis leafs, including 20 minerals, 20 amino acids, 12 vitamins, and active enzymes.

Aloe Barbadensis leaf juice can soothe skin and serve as an anti-inflammatory.

It can be efficiently used topically, because of its burn healing effects, scar reducing and wounds healing properties.

Aloe protects the skin from UV damage. The herb contains aloin, which can block up to 30 percent of the ultraviolet rays when applied to the skin's surface.

This plant, which carry the status of super star, contains an impressive number of vitamins, including A, B1, B2, B3, B5, B6, B12, C, E, Choline and Folic Acid.

These vitamins are great for protecting the skin from free radicals, dangerous compounds that cause signs of premature aging due to damaging effects on the DNA and other cell structures.

The herb also contains enzymes, consisting of organic molecules that rejuvenate aged tissues and promote healthy skin.

Scientists have shown that skin can absorb the key ingredients of Aloe up to 7 layers deep.

Aloe effectively stimulates proteolytic enzyme action in skin tissue, stimulating fibroblast cells that manufacture collagen.

Moreover, because of the aforementioned enzymatic breakdown of dead skin cells from Aloe, it is an excellent cleansing and detoxifying agent, that has ability to remove dead skin cells and toxins while purifying the pores.

Aloe has antimicrobial properties against many common bacteria and fungi.

Eight essential amino acids can be found in Aloe Vera and they are Isoleucine, Tryptophan , Leucine, Phenylalanine , Lysine, Methionine, Threonine and Valine. Aloe Vera also contains 12 non-essential amino acids, including Glutamine, Glycine, Alanine, Cysteine, Arginine, Proline , Glutamic acid Asparagine, Serine, Histidine, , Tyrosine, and Aspartic acid.

Aloe provides 12 anthraquinones: Aloe emodin, Aloetic Acid, Aloin, Anthracine, Antranol, Barbaloin, Chrysophanic Acid, Emodin, Ethereal Oil, Ester of Cinnamonic Acid, Isobarbaloin, Resistannol. In relatively small concentrations they provide Analgesic, Antibacterial, Antifungal & Antiviral activity.
Rosa Centifolia Flower Water
Rosehip has been shown to inhibit discolorisation which often shows up as "age spots" or sun spots, so may be found in sunscreens and other anti-aging crèmes.

Rose water helps to retain moisture and is mildly astringent, which helps to even skin tone and improve its appearance.

Rose water has long been used for its cosmetic benefit; its effect on the skin helps to soothe and calm, reducing redness and irritation. It has long been thought of as a tonic, and is used to treat blemishes and nourish the skin. The water is extracted from the petals of the flower via a process of steam distillation, and is thought to have been the first floral essential oil that was distilled.

Rosehip contains high levels of vitamin C, plus is rich in oils and proteins, which help keep skin soft and moisturized.

Rosehip water that naturally contains retinol (vitamin A), which may help treat lines and wrinkles and other visible signs of aging.
ORDER YOUR PERSONAL SUPPLY TODAY..and start feeling and seeing amazing benefits to your skin and body!
*Natural, GMO Free, Cruelty Free, Made in USA in Recyclable container. Designed to be healthy for you and our planet!