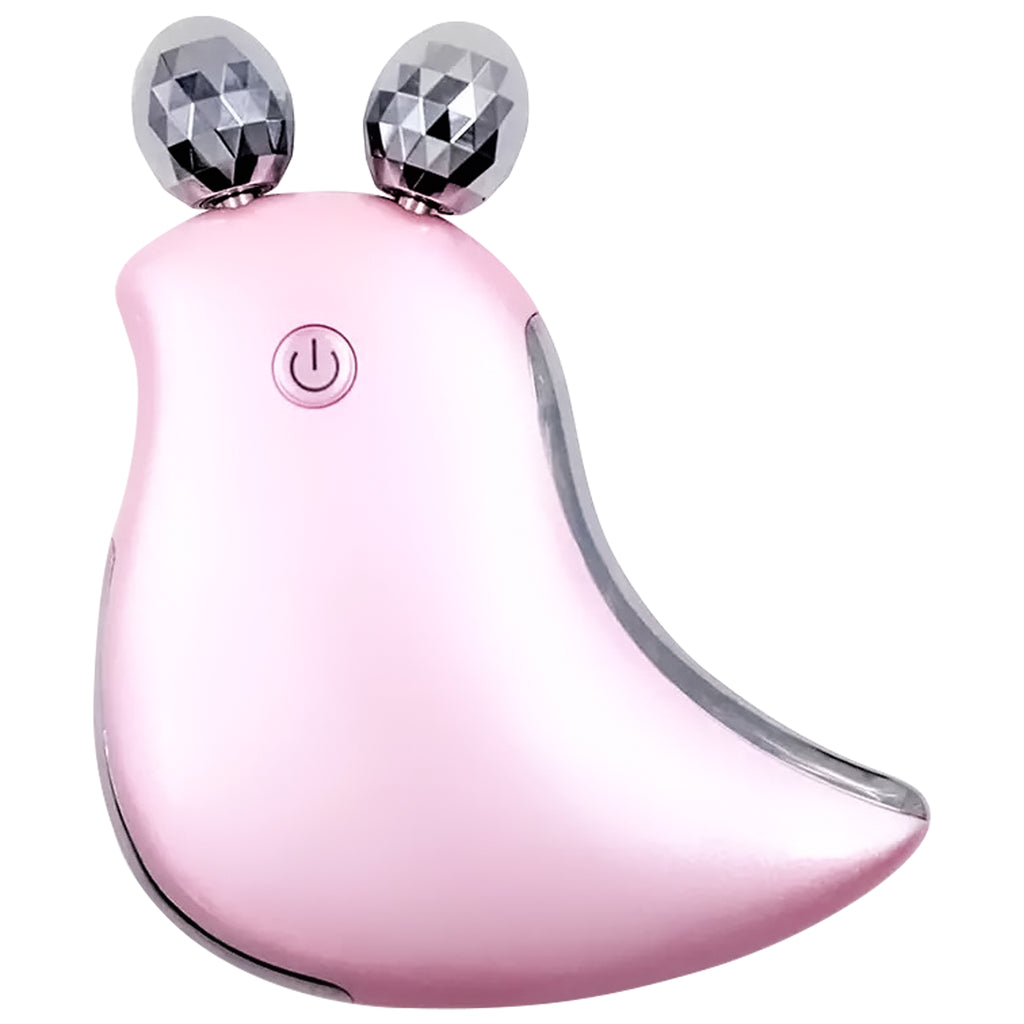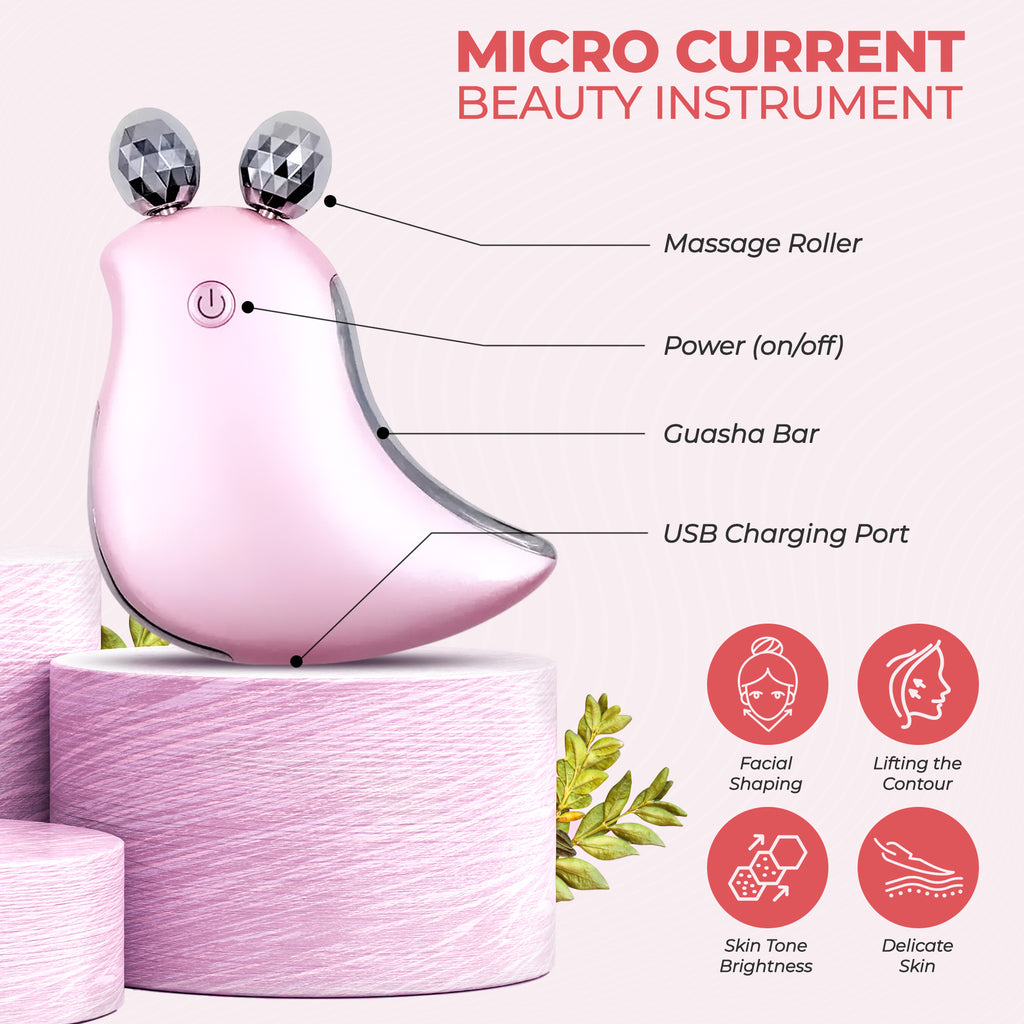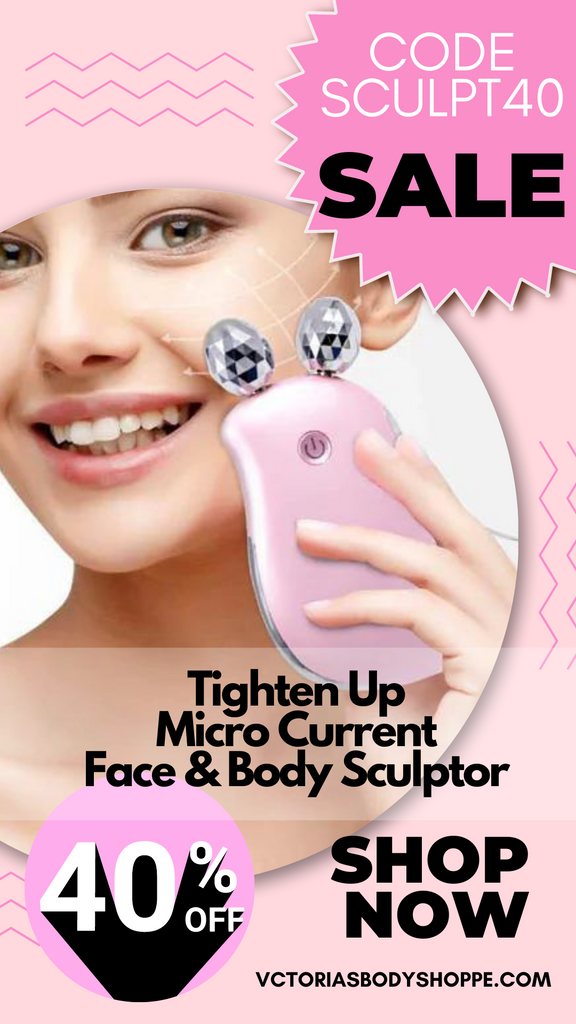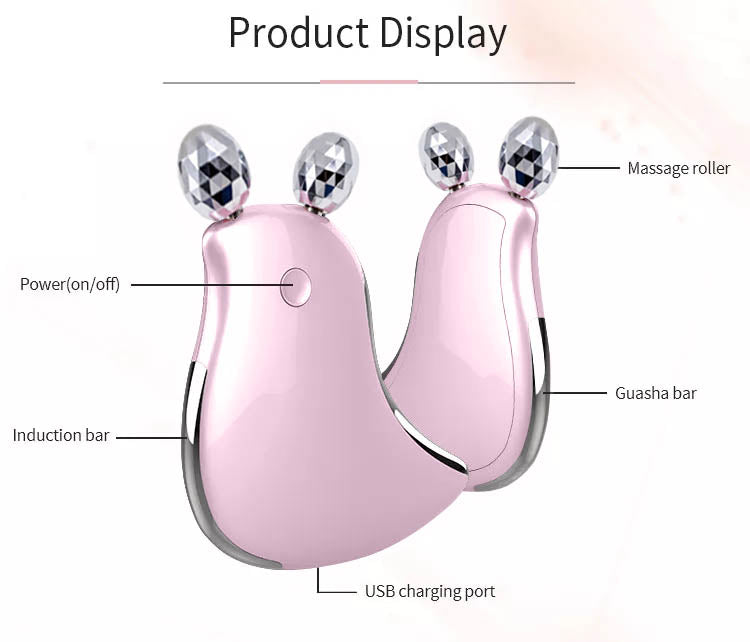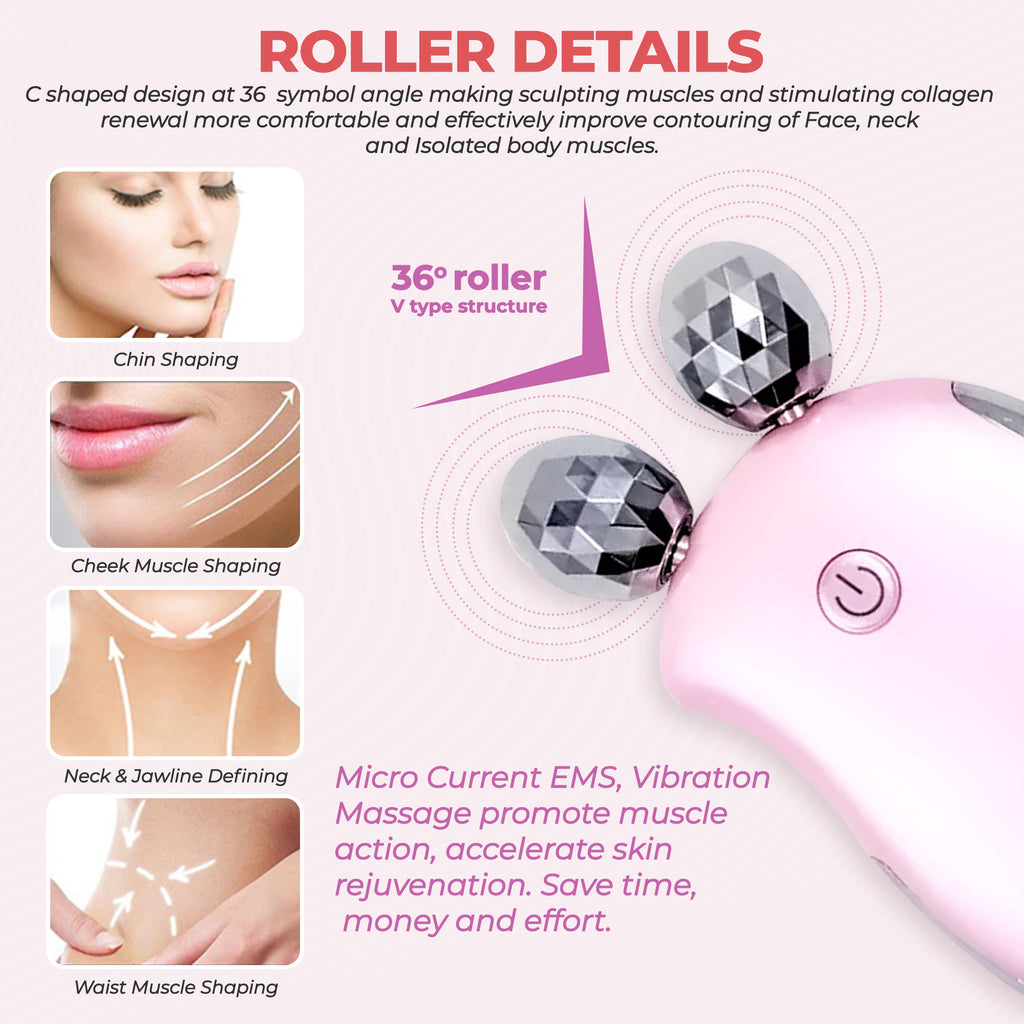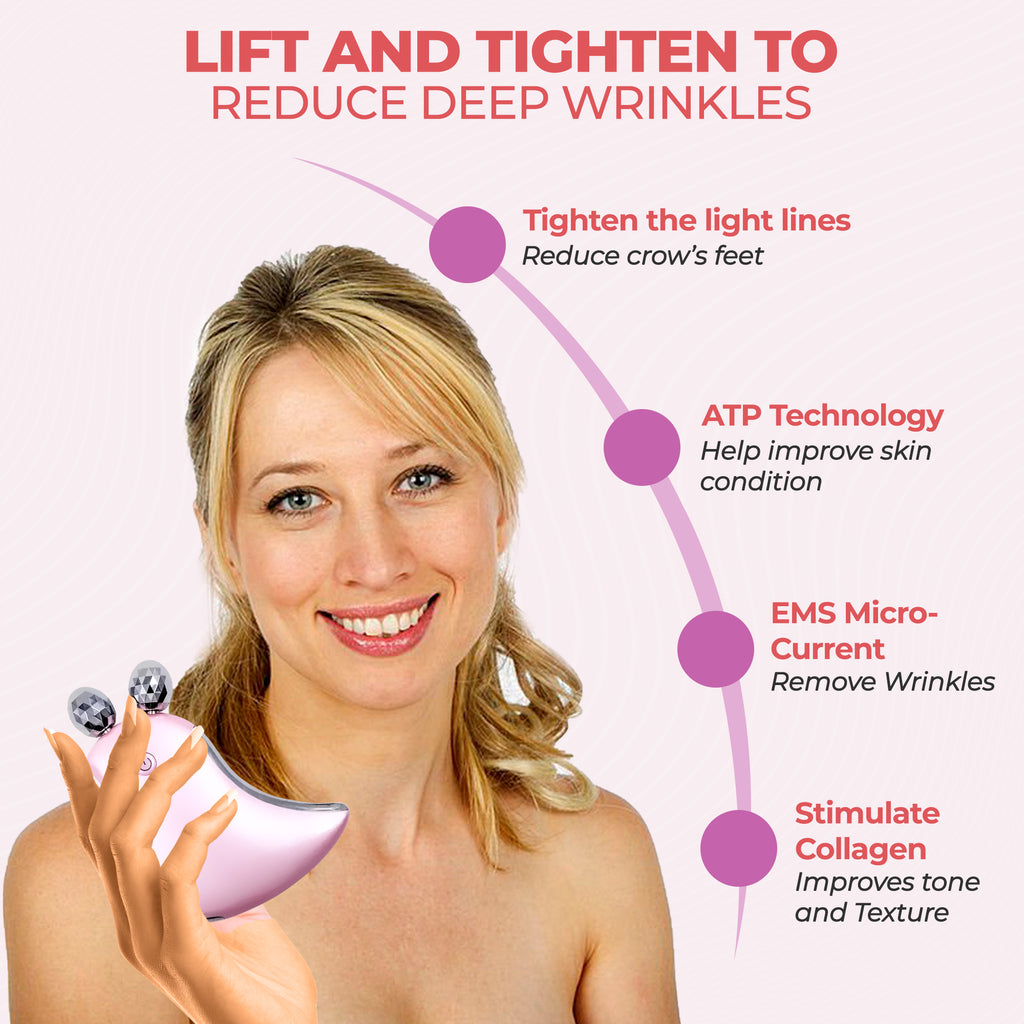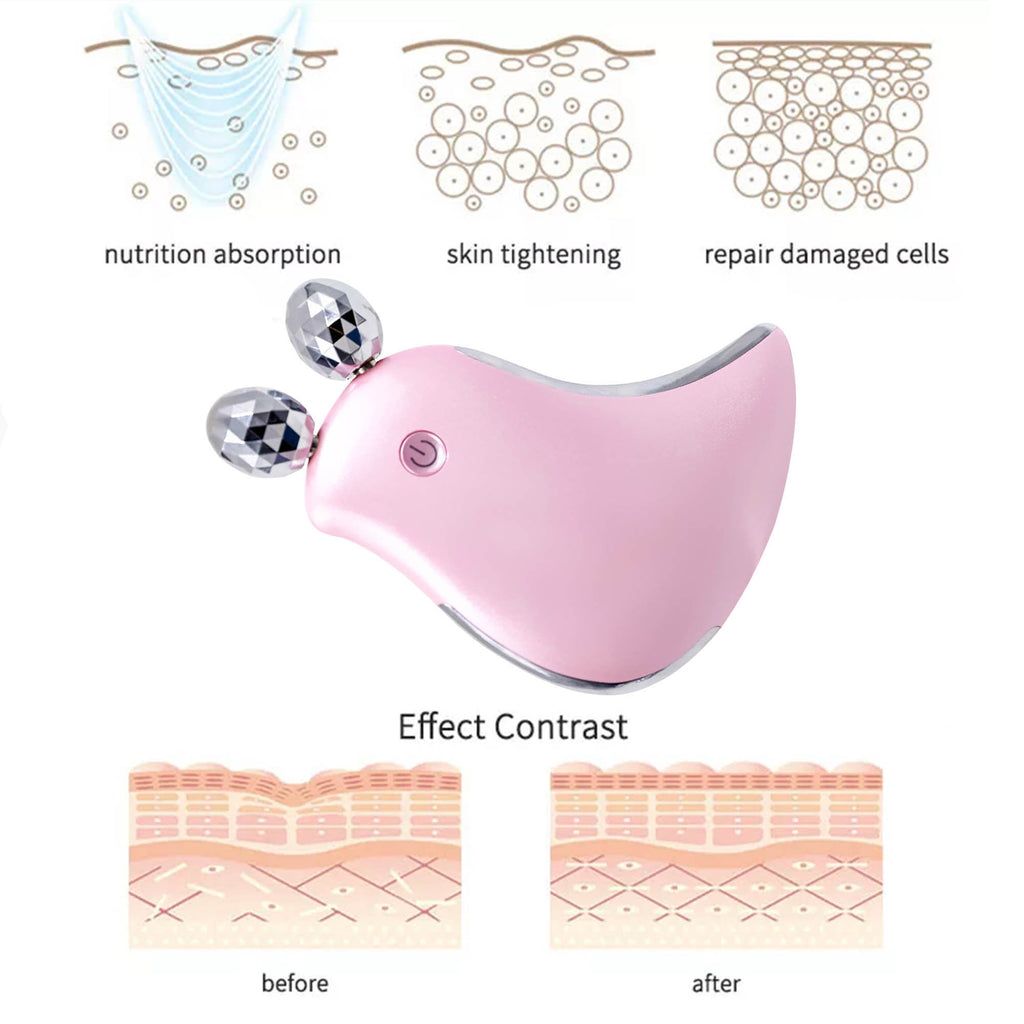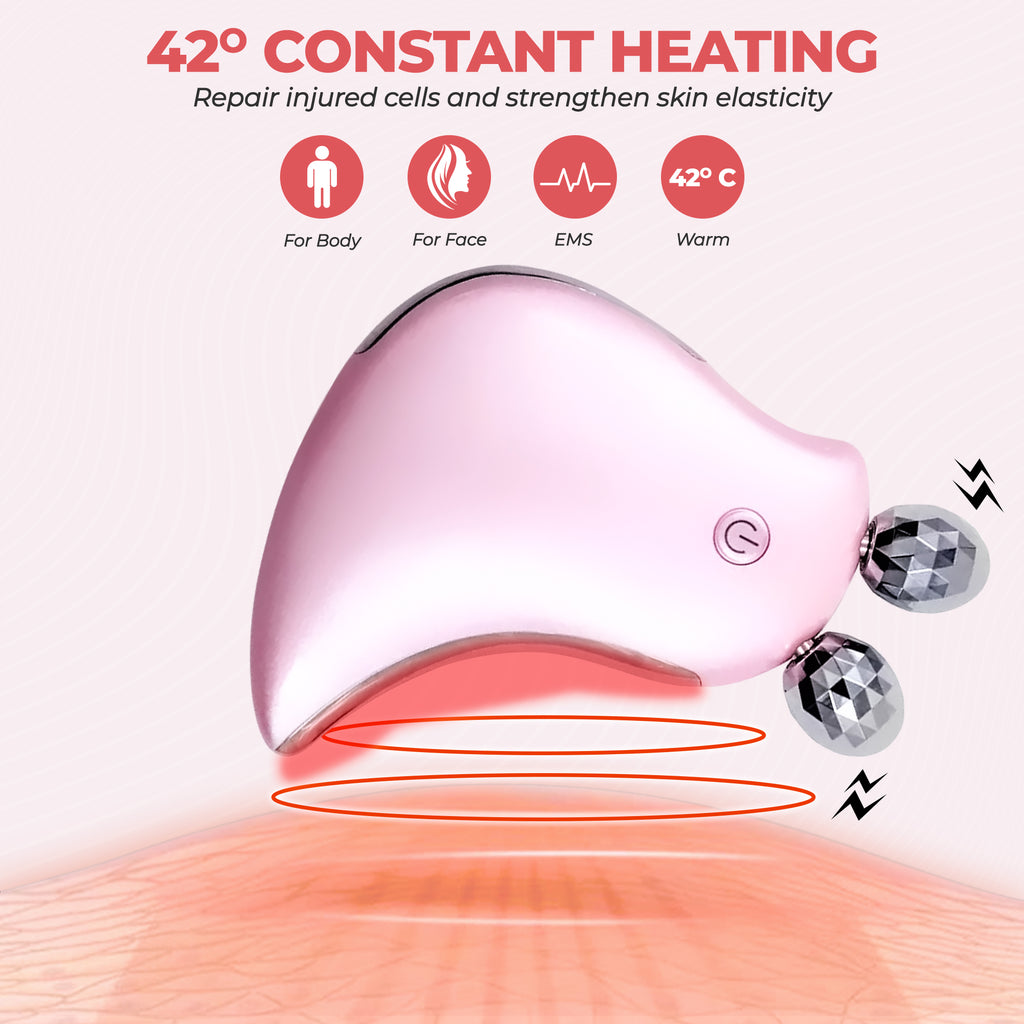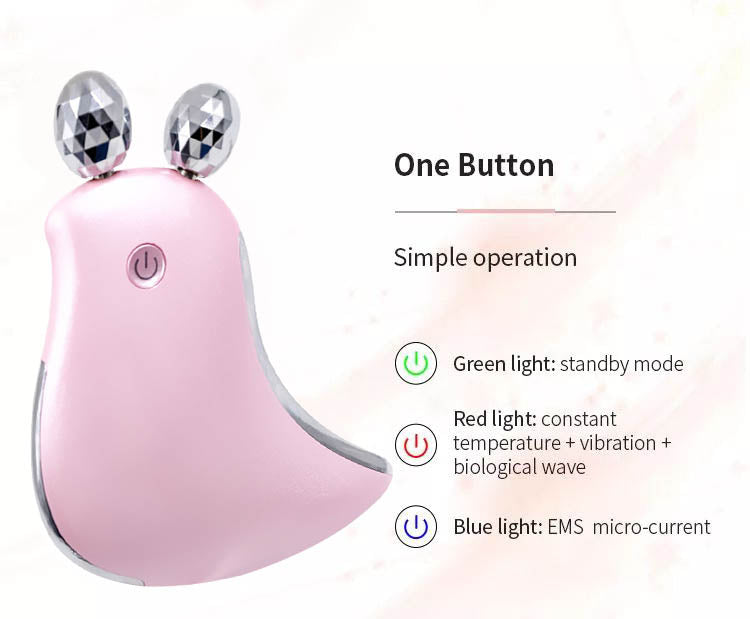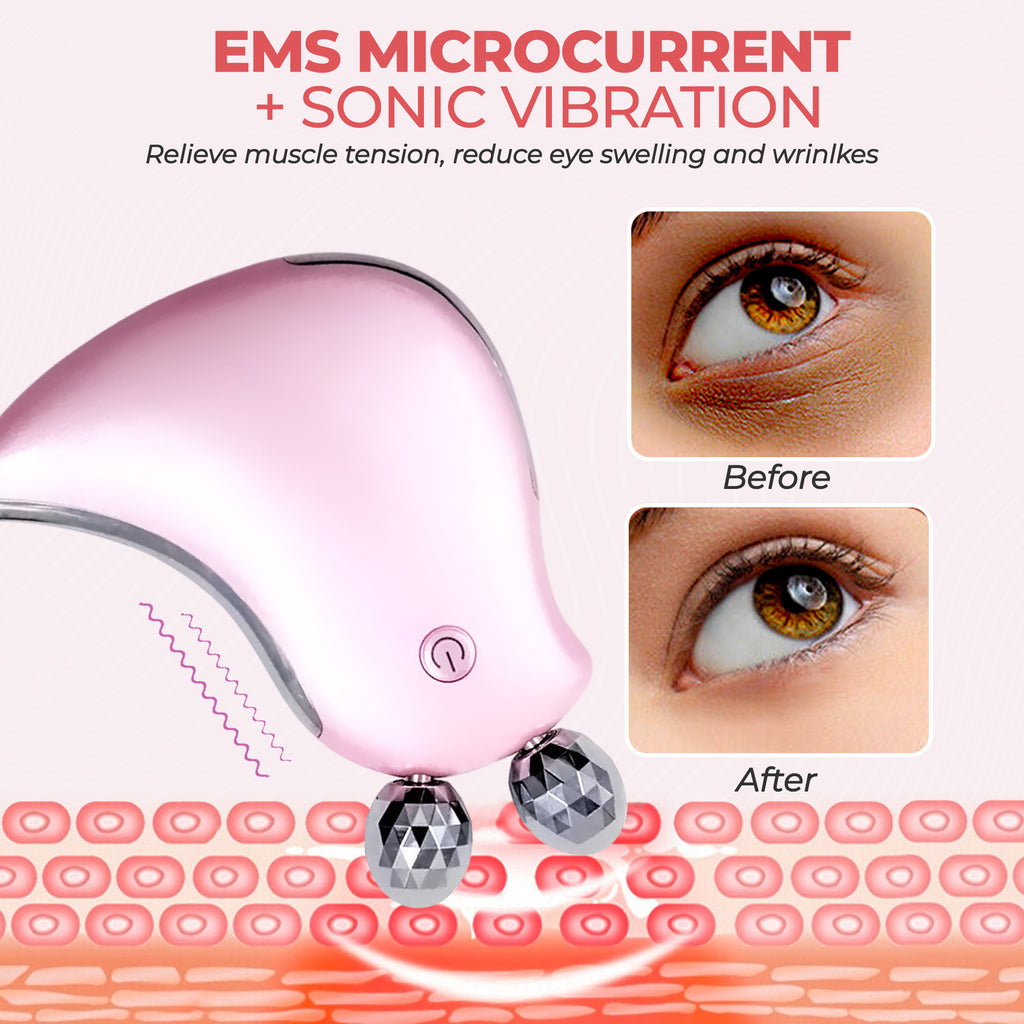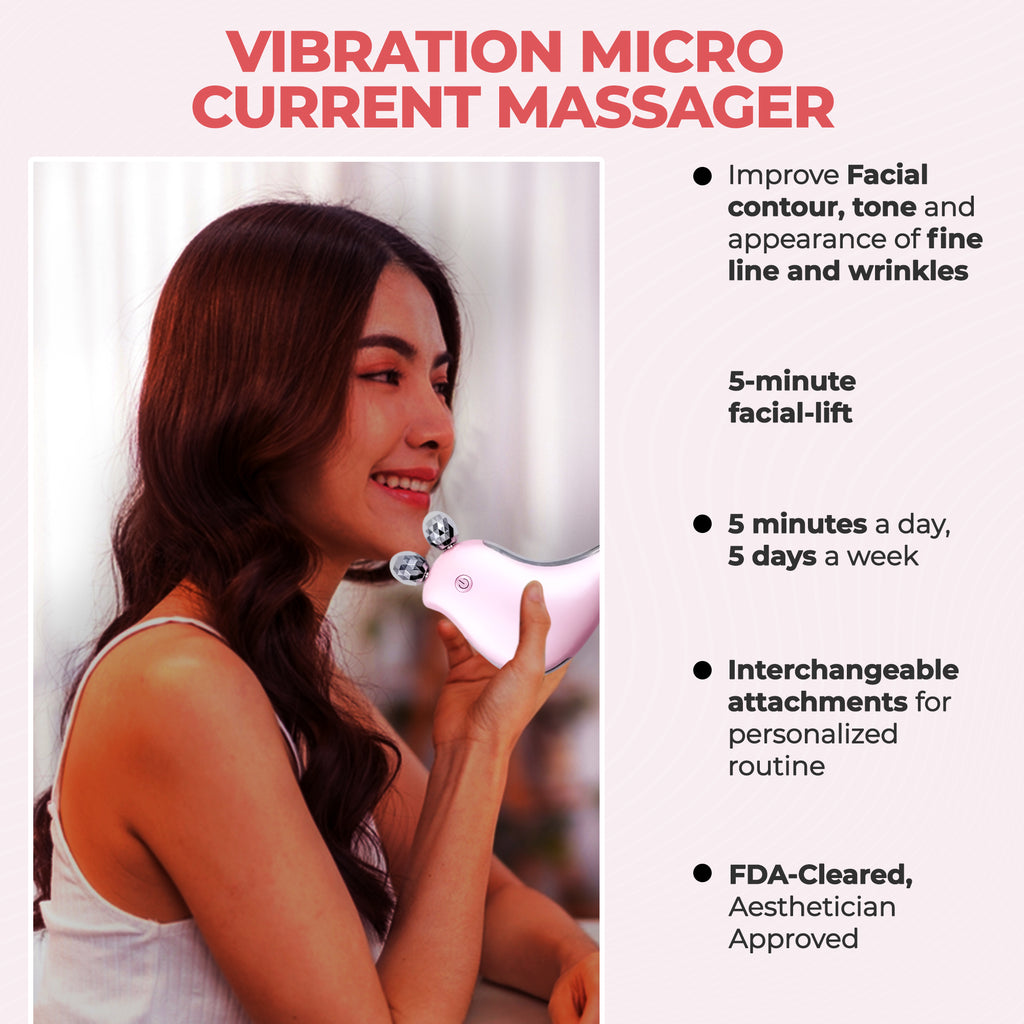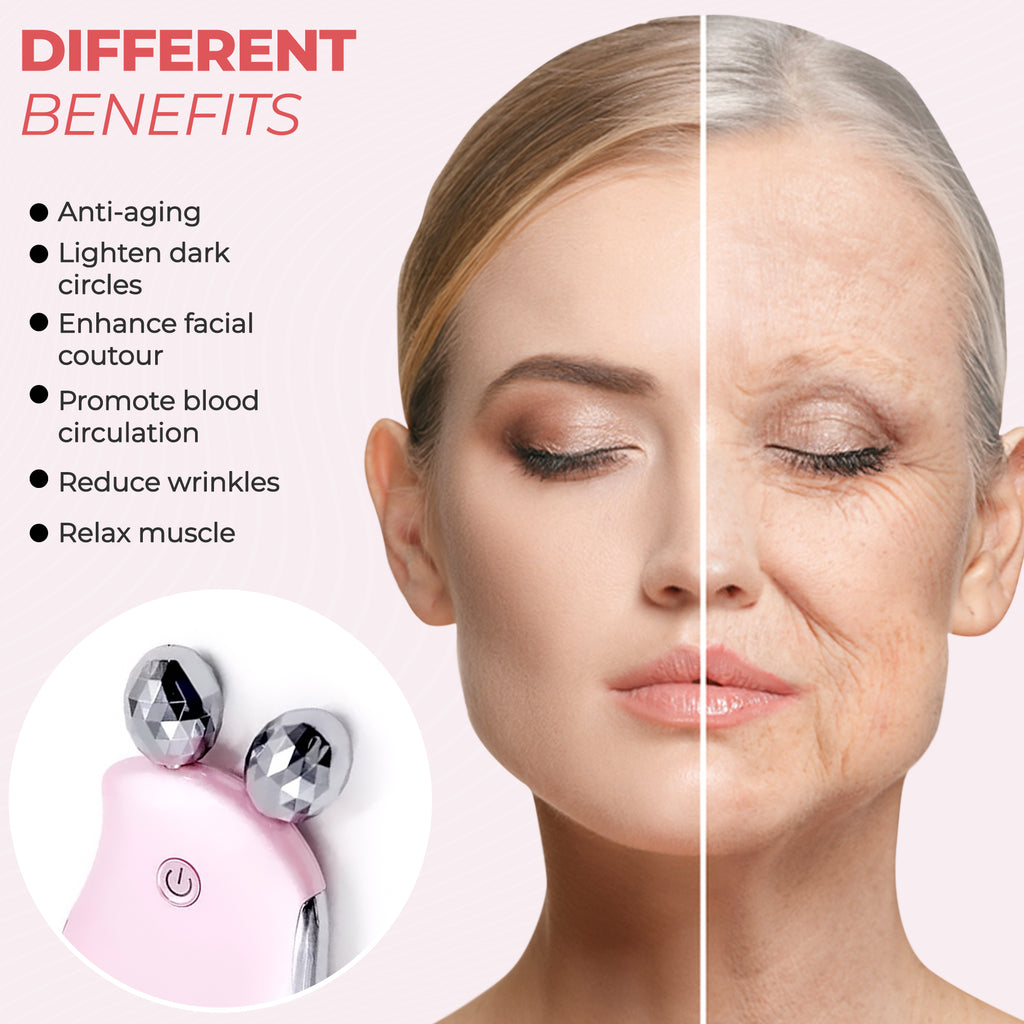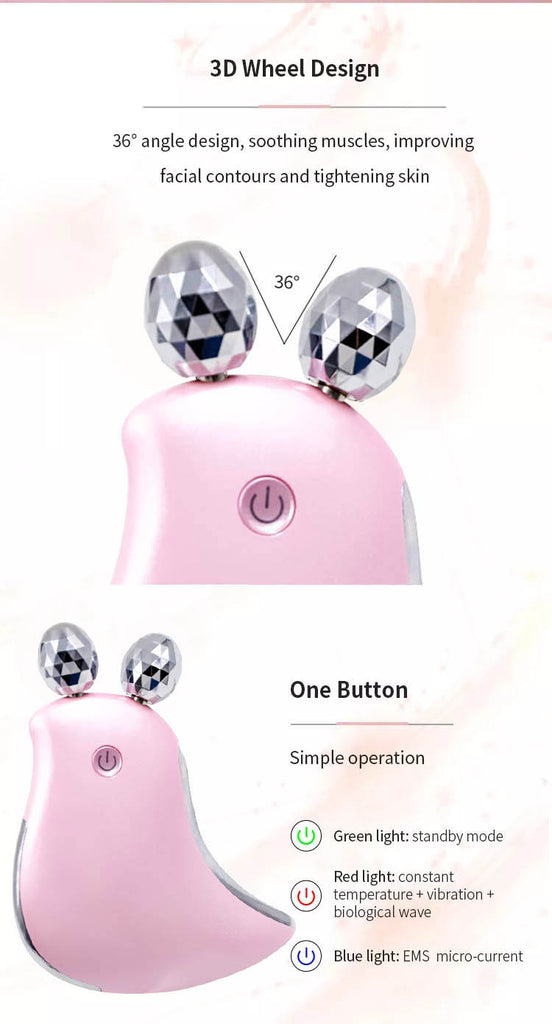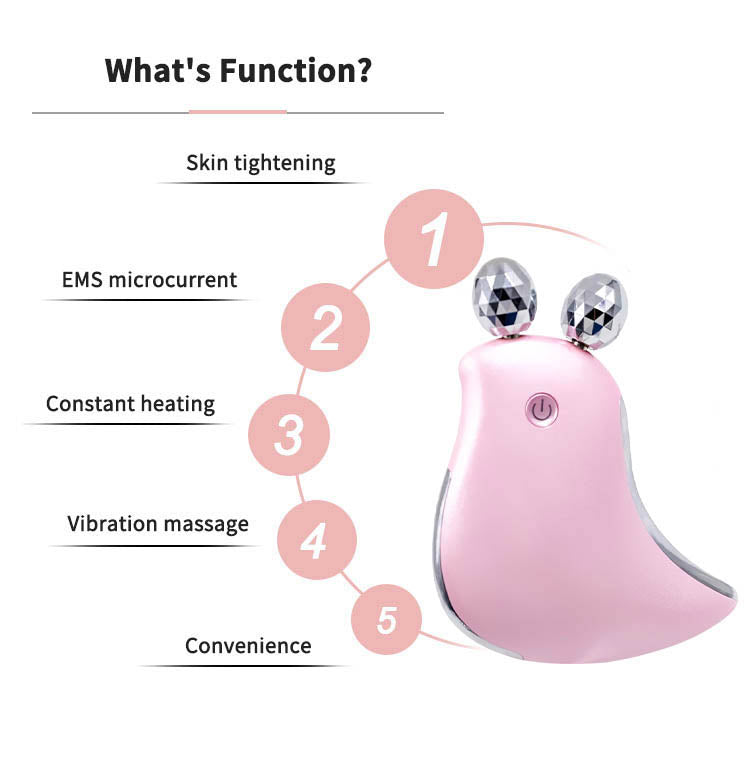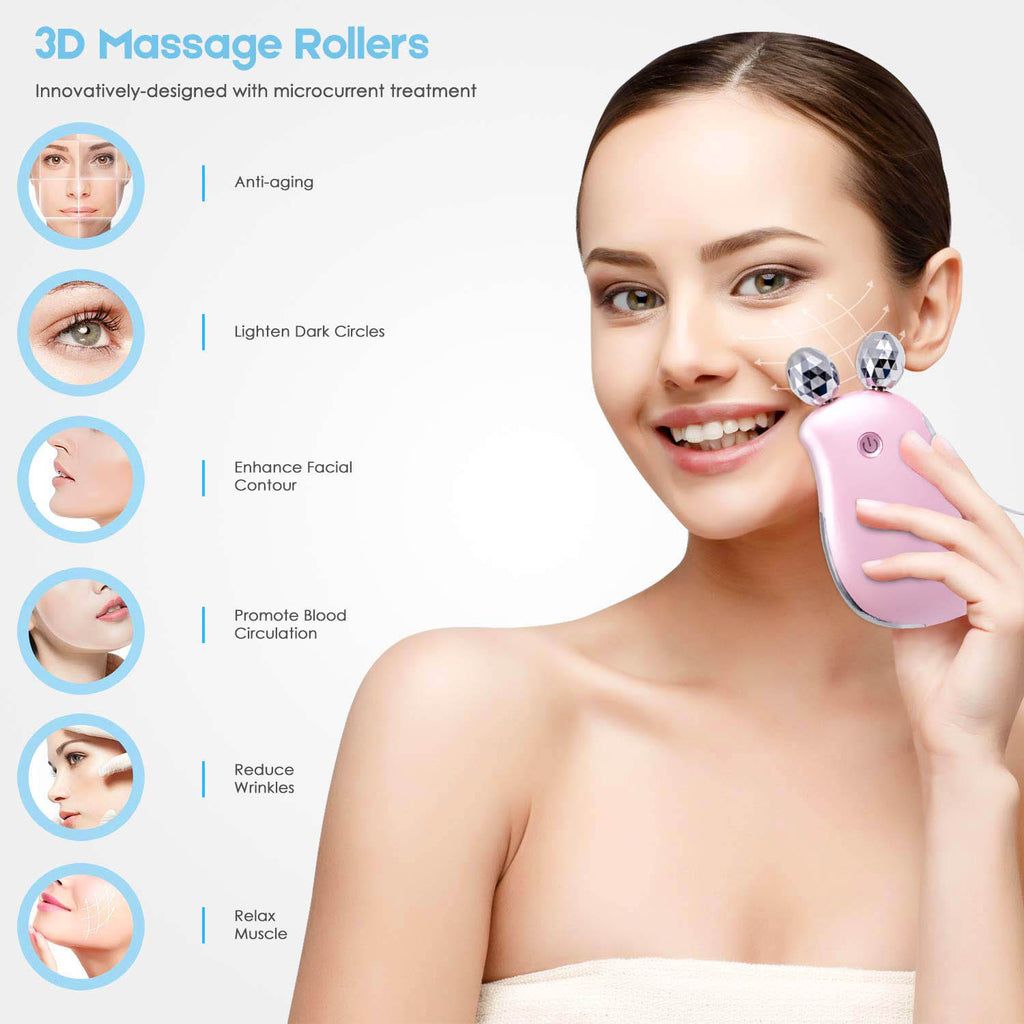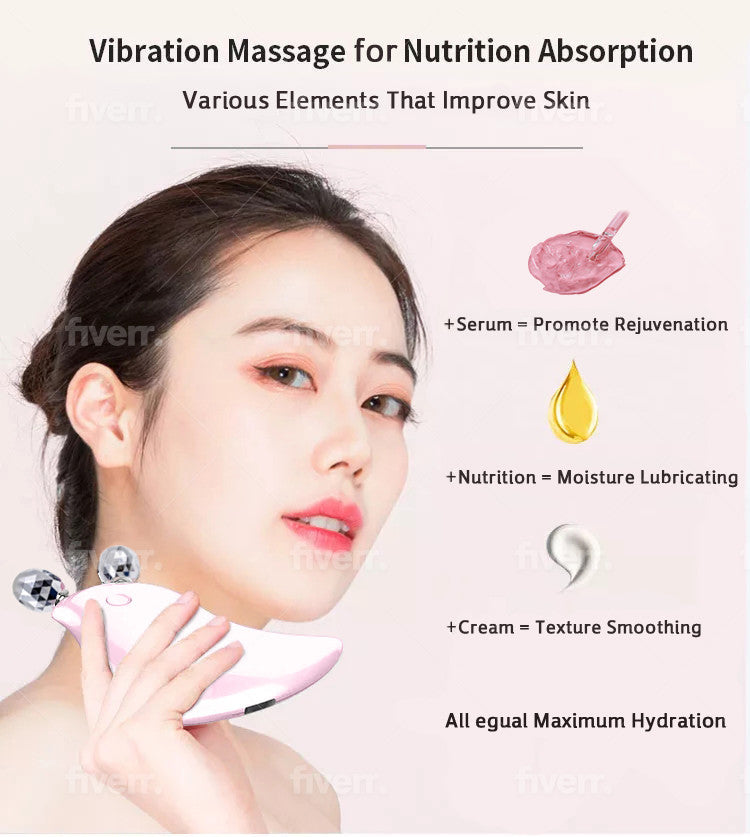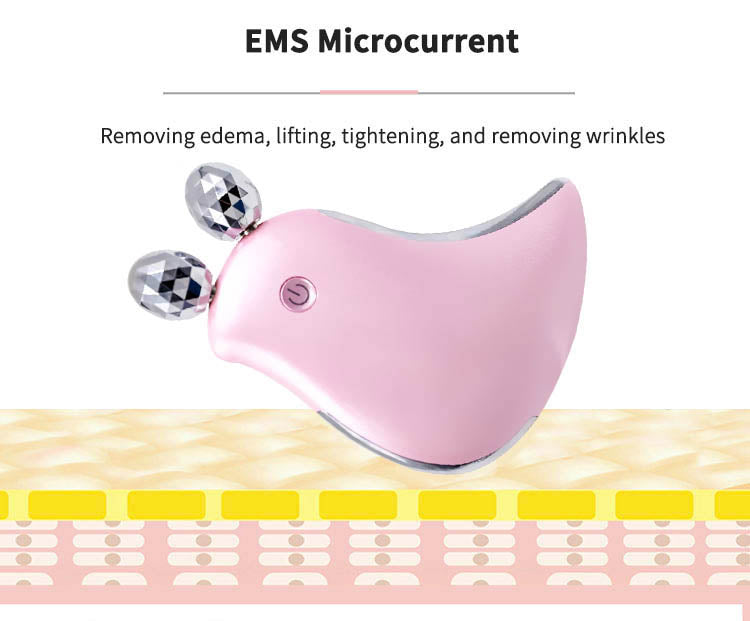 $199.00
$249.00
Tighten Up Micro Current Face & Body Sculptor
 LIMITED TIME OFFER!!  Only 8 left! Order today and get 40% off keep reading to find out how!  
 Perfect Compact Sculptor and Massager for your face and target areas of your body too! 
The Tighten Up Micro Current Sculptor is like having your own personal spa and trainer for your face and body. This roller not only works great as a sculpting device on your face but also target sculpting for the neck, arms, waist, thighs, buttocks and more! Work your muscles and rejuvenate your skin – ideal for daily use and saves you time and money from visiting expensive treatment centers.
YES! Made by the top selling Tighten Up Crepe Skin Cream designers to help take your skin's beauty and health to a whole new level.
Innovative 5 in 1 of the TOP Skin Rejuvenating Healthy Methods For YOUR Skin in One Device!
  1. EMS Sculpting Micro Current  2.Vibration Collagen Stimulating 3.Heat Inducing Product Infusion  4. Gua Sha Shaping and Circulation Increasing  5. Healing Massage 
Revitalize your skin, sculpt your muscle, and refresh your face and body's appearance - with continued use, our facial massager's uniquely shaped rollers stimulate collagen production and reduce puffiness for a toned, more youthful appearance. Our micro current stimulates muscle rejuvenation and stops signs of aging, improves elasticity and muscle shape.
 INNOVATION and CONVENIENCE IN YOUR FINGERTIPS!
Facial and Target Body Parts Beauty Care Device for Wrinkle Removal, Skin Rejuvenation Lifting & Tightening – Face Sculpting Tool for Instant Face Lift and Long Term Rejuvenation! Team it up with Tighten UP Crepe Wrinkle Cream and and # HA Hyaluronic Acid and you have a rejuvenation System unmatched in the industry!
AMAZING BENEFITS AND FEATURES
✅ NEW SKIN TRANSFORMATION DEVICE: Micro Current Sculptor is your own, at home personal trainer for your face and body – tones your muscles, diminishes the appearance of wrinkles and puffiness, increases skin firmness and reduces fine lines
✅ 3D WHEEL DESIGN: The 36 angle design soothes the muscles, improves the facial contour and tightens the skin; the vibrating waves penetrate deeper for increased benefits; the roller works great as a sculpting device on your face or body
✅ 42 (Approx. 108CONSTANT HEATING: A breakthrough innovation in anti-aging treatment - repairs injured cells and strengthens skin elasticity, removes edema, tightens and removes wrinkles for tighter and firmer skin
✅ YOUR PERSONAL SPA: Easy to use, simple operation with the press of a button with multiple modes: constant temperature, vibration, biological wave & EMS micro current - 10 to 15 minute personal spa that can be done easily at home
✅ ADDITIONAL BENEFITS: Revitalize your face and refresh your appearance for a fraction of the cost of a salon visit; uniquely shaped 3D rollers stimulate collagen production, reduce puffiness, improves elasticity for a more youthful appearance 
Multiple Modes for Simple Operation
Green Light: Standby
Red Light: Mode 1: Constant Heating, Vibration and Bio wave
Blue Light: Mode 2: EMS Micro Current
3D Wheel Design
The 36∞ angle design soothes the muscles, improves facial contour and tightens the skin. The vibrating waves penetrate the skin deeper for added benefits. The roller works great as a sculpting device on your face and body
42∞ C (Approx. 108) Constant Heating
This Microcurrent system is a breakthrough innovation in anti-aging treatment – repairs injured cells and strengthens skin elasticity. It removes edema, tightens, and removes wrinkles tighter and promotes firmer skin
Power of vibration on Skin and Muscles
Rather than just rolling over the top layer of your skin (electronic personal face skin beauty care massager roller), the vibrating waves penetrate deeper to help de-puff the under-eyes, plumping skin and have a toning and a shaping effect. Oh, and it relaxes the stressed facial muscles.
Shaping Micro current for Rejuvenating Skin and Reshaping Muscles
One of the primary benefits, most are aware of, with microcurrent facial treatments is its' facial lifting and toning results, but the microcurrent beauty and health benefits go far beyond natural facial contouring. These benefits include natural face lifting, sun damage treatment, smoother and firmer skin, improved circulation, enhance lymph draiange and a lot more!
Benefits of the Curved side of the device (GUA SHA)
This sculpting Rechargeable 5 in 1 electronic face massager with rollers helps reduce flare-ups, redness and the size of acne by removing congestion and improving circulation. Just remember to never use a roller on broken skin and pustules.
Features & Benefits
Improves facial and neck muscle tone
Lifts jowls and eyebrows
Reduces puffiness
Evens out skin tone and smoothens texture
Encourages lymphatic drainage
Reduces the appearance of fine lines and wrinkles
Helps reduce a sun damage treatment
Tightens enlarged pores
Increases product penetration
Offers a cooling effect to soothe and calm the skin
For Flawless Radiant Skin
The skin on your body needs specific elements during the aging or weight loss process to firm it up and restore its healthy muscle tone appearance – Our luxury sculptor is a one stop shop for all your beauty and skin care needs. Reverse time and feel confident with your arms and legs showing.
Safe and easy to handle for your pleasant experience
Suitable for all skin tones and the whole body, including under-eye bags
Ideal for daily use - skin cells can take up to ninety days to
Hydrate, and exercise for maximum effect
Exfoliate and pre-treat with a good serum before application
Specifications
Massage area: Face, neck and body
Function: Face and body parts massage
Style: Hand-held
Plug Type: USB
Not Waterproof
Material: ABS & stainless steel 
Our Commitment to you
We put this product together to not only provide good care, but to also provide an instant 'face lift' that rejuvenates the skin and leaves you feeling relaxed. New products are always being added as we discover more skin refining technology. When it comes to your skin and body, we don't mess around with fillers, fluffy stuff that has no purpose but to drive up the cost.
We believe in being active and living life with total joy and beauty. No side-lining! Your skin is the largest organ of your body, and it needs a workout and the best nutrients to be healthy! Use the best, do the best so you can live the best life possible!
 Order Your Personal At Home Sculptor Today!
Satisfaction Guaranteed.
Reg. $249.00 On Sale Today for $199.00 + Free Shipping inside USA + Free Bottle of Triple Hyaluronic Acid Serum - $39.00 Value
  LIMITED TIME OFFER!!  Only 8 left! Order today and get 40% off!  Use code: SCULPT40. at checkout.
 

 WHAT YOU RECEIVE

 

 

 

 HOW TO TURN IT ON AND FUNCTIONS

 

 

 
Copyright ©️ 2022 - All right reserved