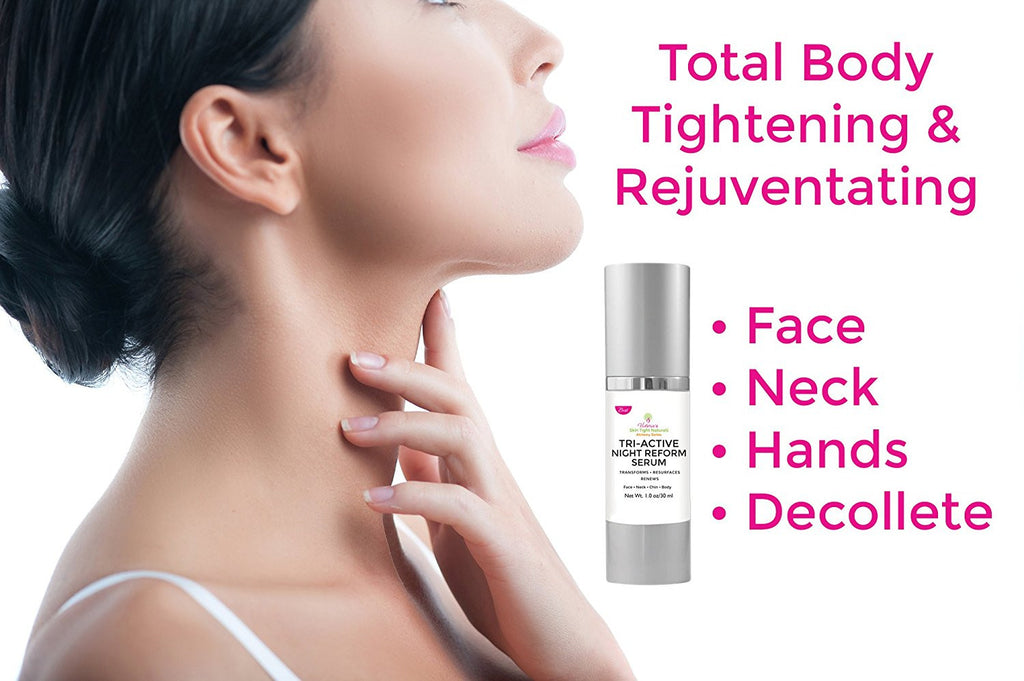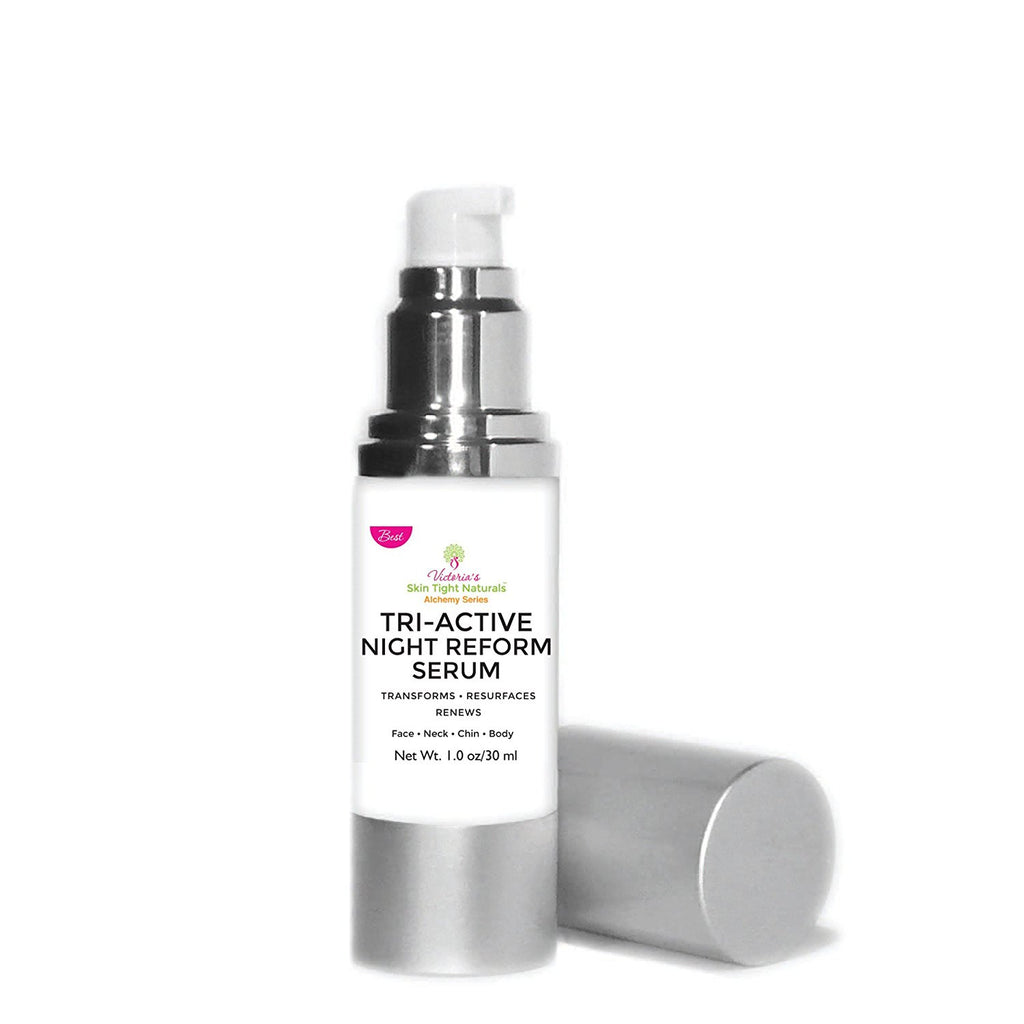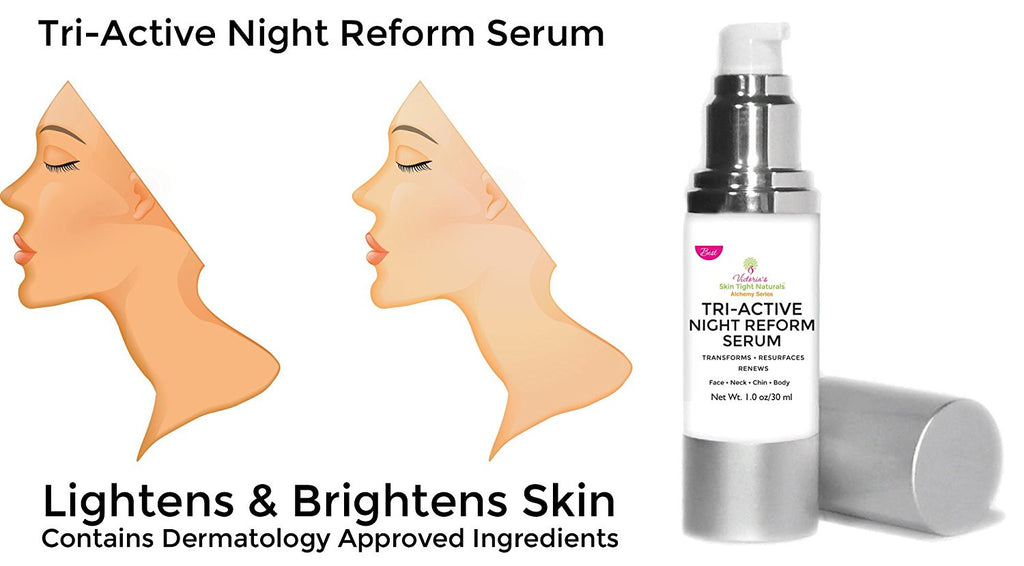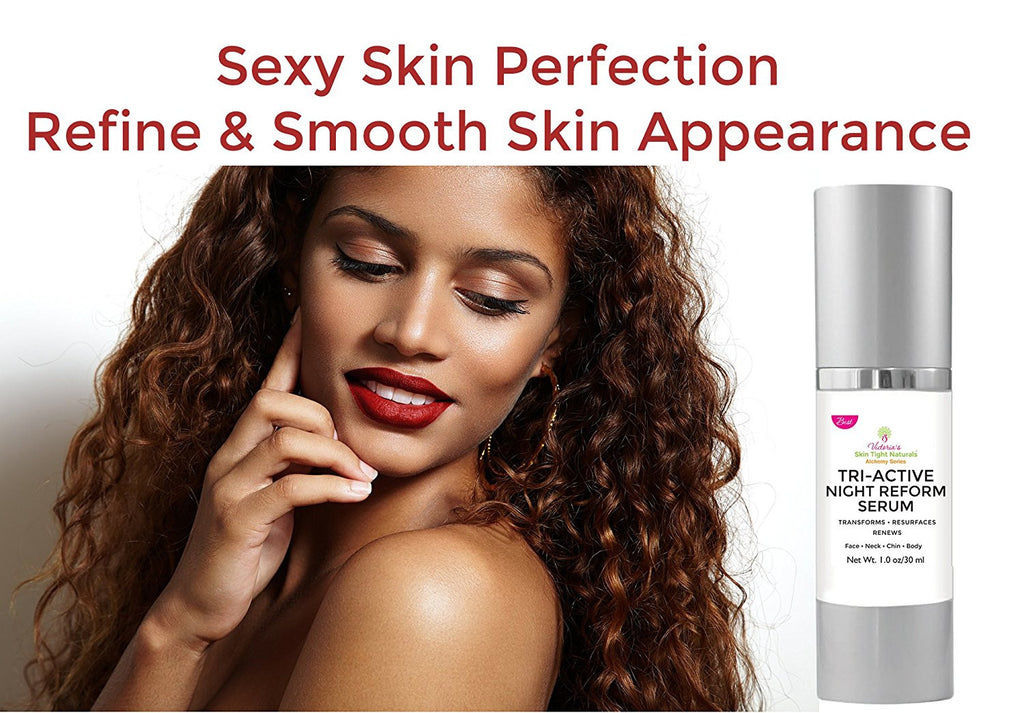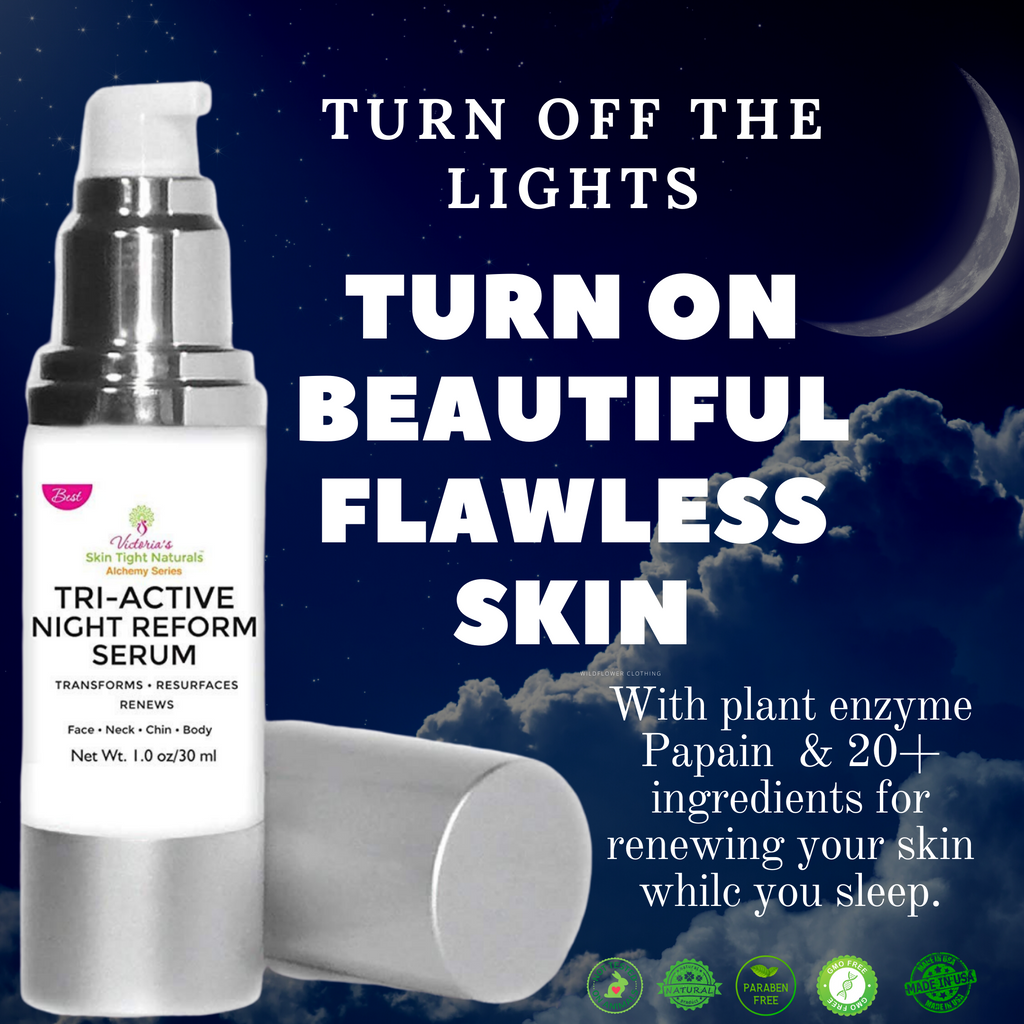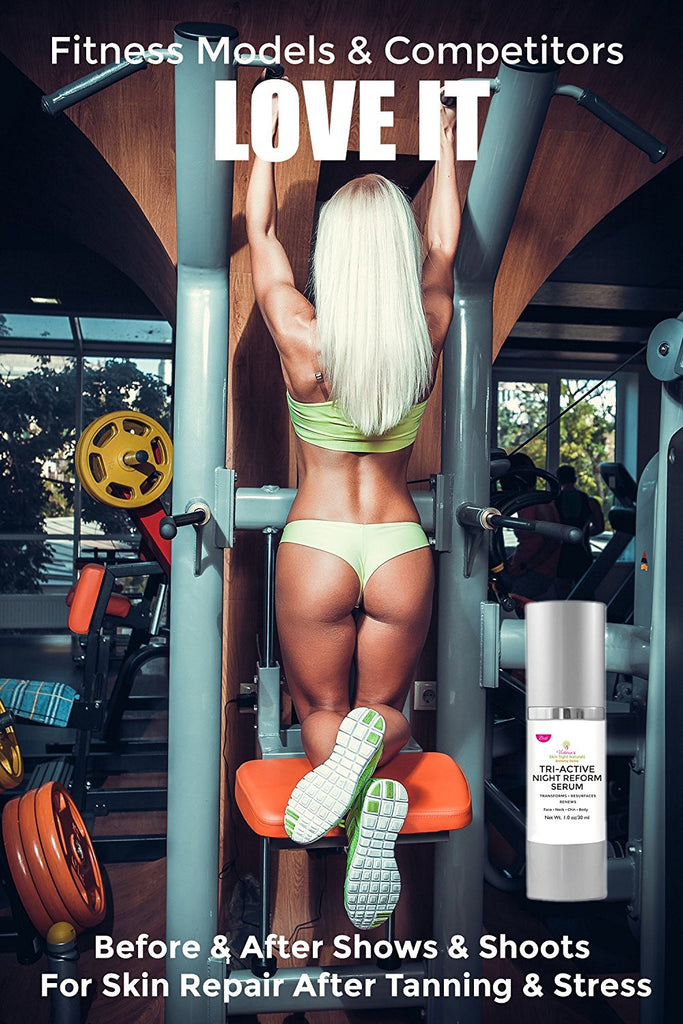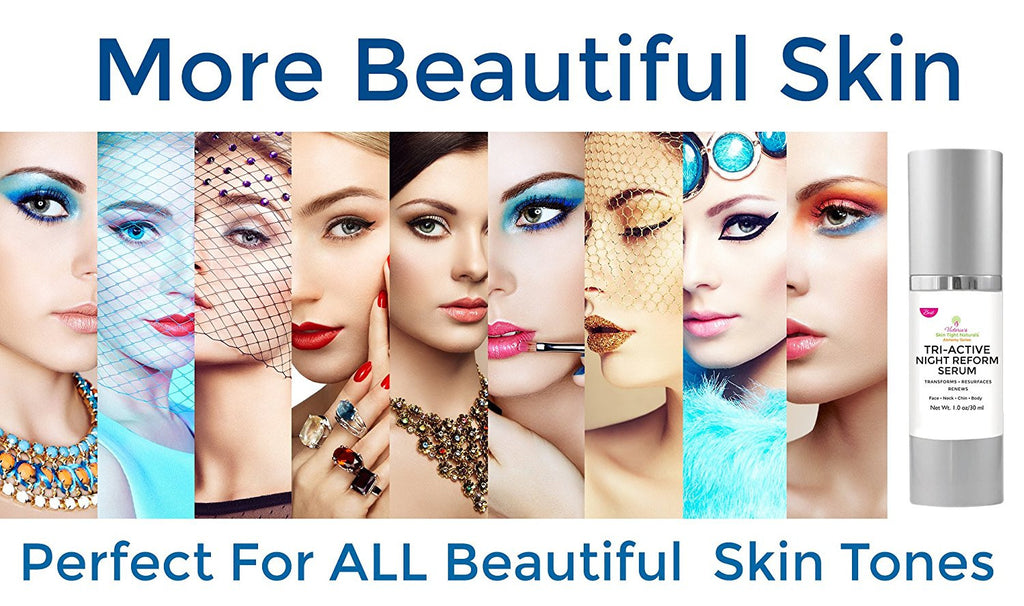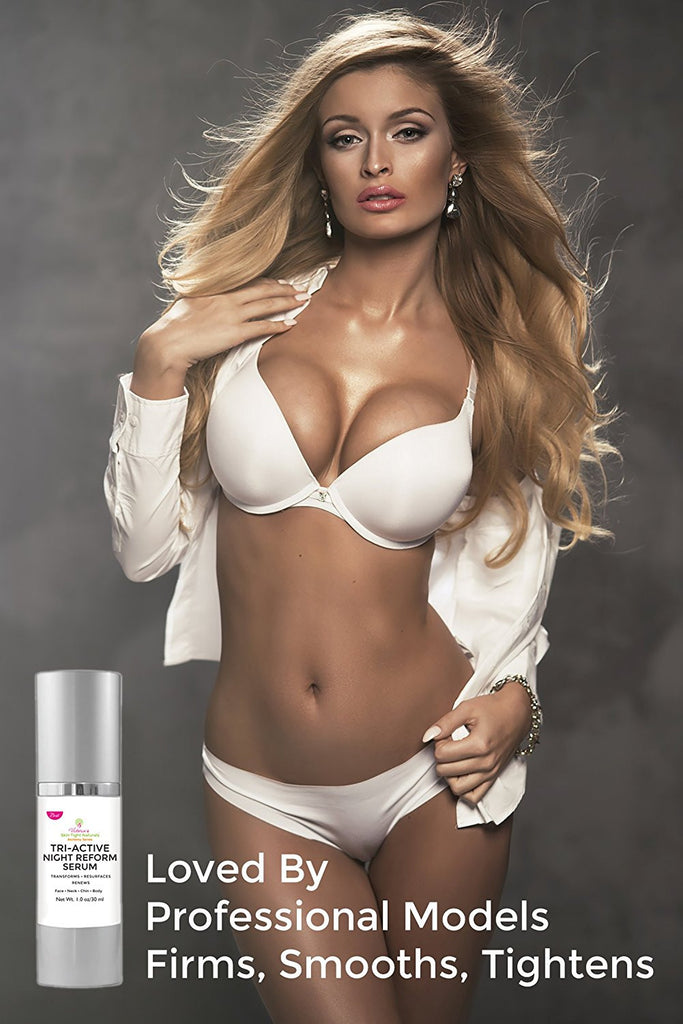 $25.97
$59.99
Tri-Active Night Reform Anti-aging Facial Serum
SKIN TRANSFORMING TRIPLE ACTION POTENT FORMULA

A unique blend of Clinically Sound Glycolic Acid, Latic Acid, Natural Fruit acids, New Generation Multi-Action Peptides, High-Grade Pure Hyaluronic Acid, and Super Fruit Extracts.

New Generation Unmatched Serum Formula
Skin Reforming Advanced Triple Action Reconstruction Formulation: Perfect for correcting all types of skin laxity issues: wrinkles, sagging, large pores, roughness, fine lines, and crepe skin. It is unmatched for working towards correcting discolorations. It's ideal for light and and brown skin tones. It works wonders on deep wrinkles, sun-damaged skin and is ideal for Dark Spots, Freckles, Blemishes, and discolorization.
This Anti-Wrinkle Pore Refining, Skin Clearing formula is a unique blend of clinically sound  and dermatologist recommended Glycolic Acid, Lactic Acid, Natural Fruit acids, New Generation Multi-Action Peptides, High-Grade Hyaluronic Acid, and Super Fruit Extracts that work directly on the structure of your skin cell, repairing it while you sleep. It also attacks the poor pigmentation of discolored skin while enhancing the quality, elasticity, firmness, and hydration of your new skin that forms.
POTENT, Yet SAFE AND GENTLE It has even been proven safe for our post tan bikini competitors of all ages and stages of life, and swimsuit models that used it after their shows and shoots to smooth and even out their skin after sun bed damage or sun damage from tanning. It is gentle enough for the fragile skin on your face, yet effective enough for  the wrinkles and crepe skin that wrecks your hands, neck, arms, legs and other problem areas. If you want to work on improving your overall skin tone and skin quality, this formulation of multiple skin-resurfacing ingredients and skin. 
Tri-Active Potent Night Reform - Best when used at night without cosmetics or makeup.
1. Exfoliates by removing dead skin cells,
2. Regenerate skin so that it is healthier
3. Reduces pore size and opens clogged pores
4. Smooths fine lines
5. Evens and lightens skin tone
6. Reduces pimples and blackheads and treat acne
7. Treats scars and stretch marks
8. Treats deep inset wrinkles and renews skin
9. Reduce and eliminate age spots and hyper pigmentation
10. It improves overall skin structure and texture at a cellular level.  
Maximum Purity and Effectiveness Without Harsh Peeling
Enlarged pores become virtually invisible after the first treatment you may begin to experience:
Skin lifting effect
Control excessive oil output
Lifted, smooth and tighter skin
Refined and clearer skin appearance
How to use for optimal results~
Step 1 ~Cleanse with an exfoliating cleanser like our Refining Face Cleanser
Step 2 ~Apply toner to the area you wish to treat
Step 3 ~ Apply Serum - Take a small  amount about a dime size or Serum and apply to your target areas
Step 4 ~ After 5-10 minutes ..Moisturize with a good hydrating moisturizer
Step 5 ~ Rest and hydrate. After you have completed all the steps, relax and allow the work to begin. Perform your treatments at least an hour before you lie down so your skin has a chance to soak up all the potent nutrients.
ORDER YOUR PERSONAL SUPPLY TODAY..and start feeling and seeing amazing benefits to your skin and body!
 Size: 1oz/ 30ml

 *Natural, GMO Free, Cruelty Free, Made in USA in Recyclable container. Designed to be healthy for you and our planet!