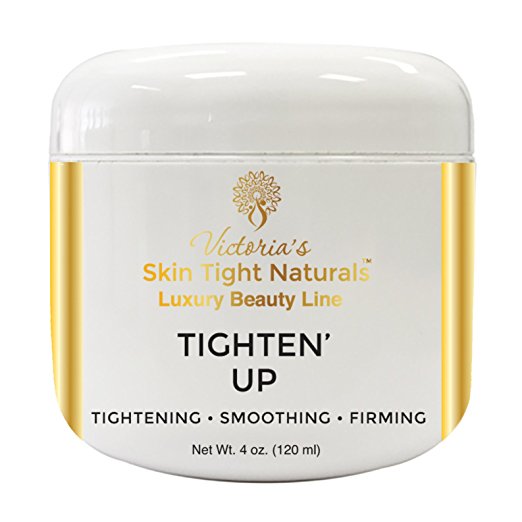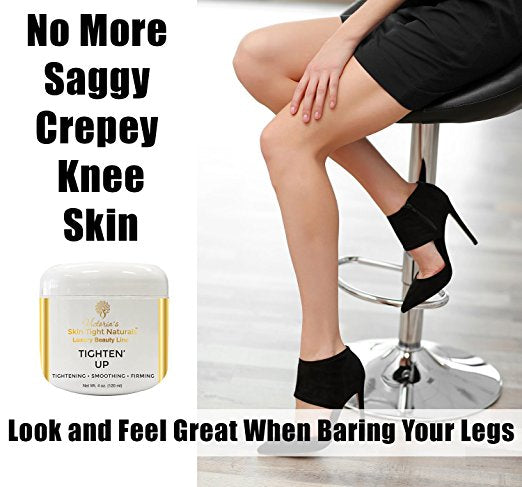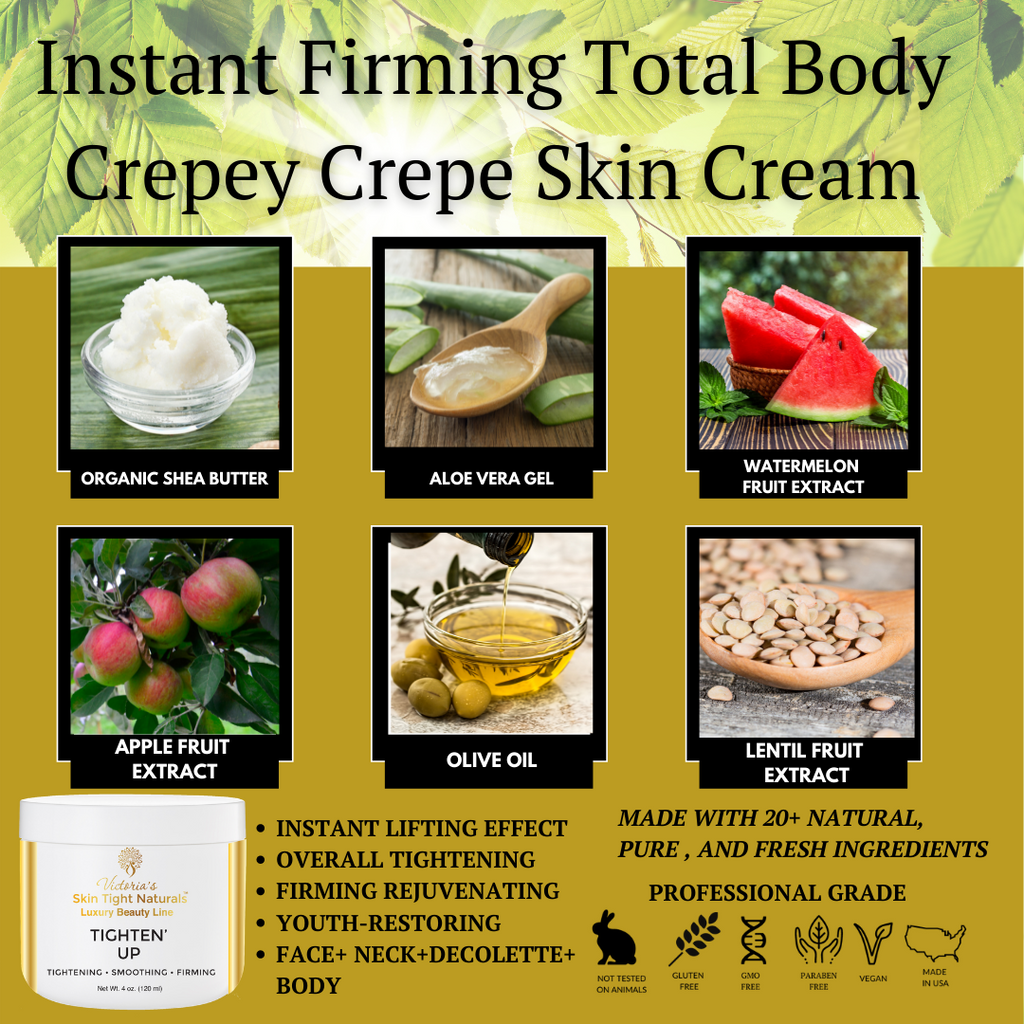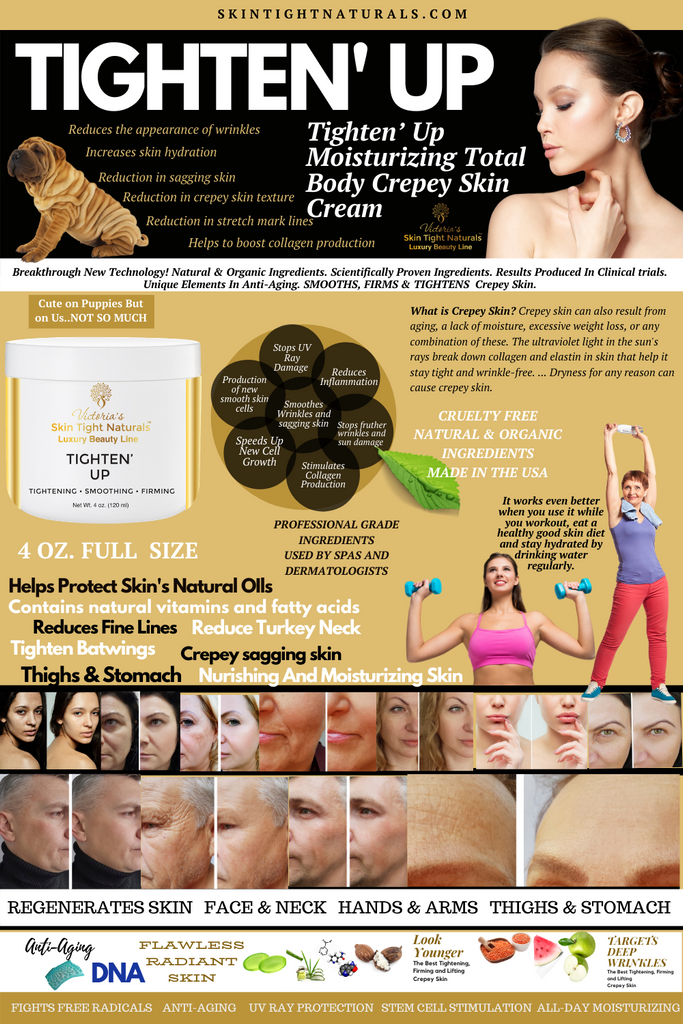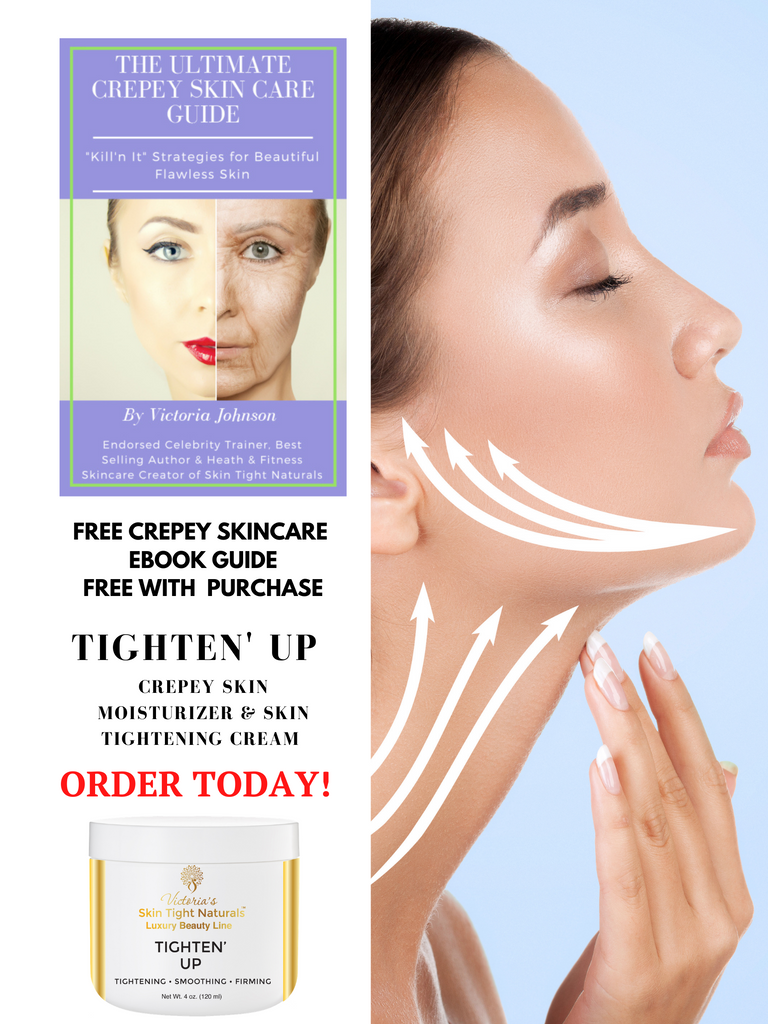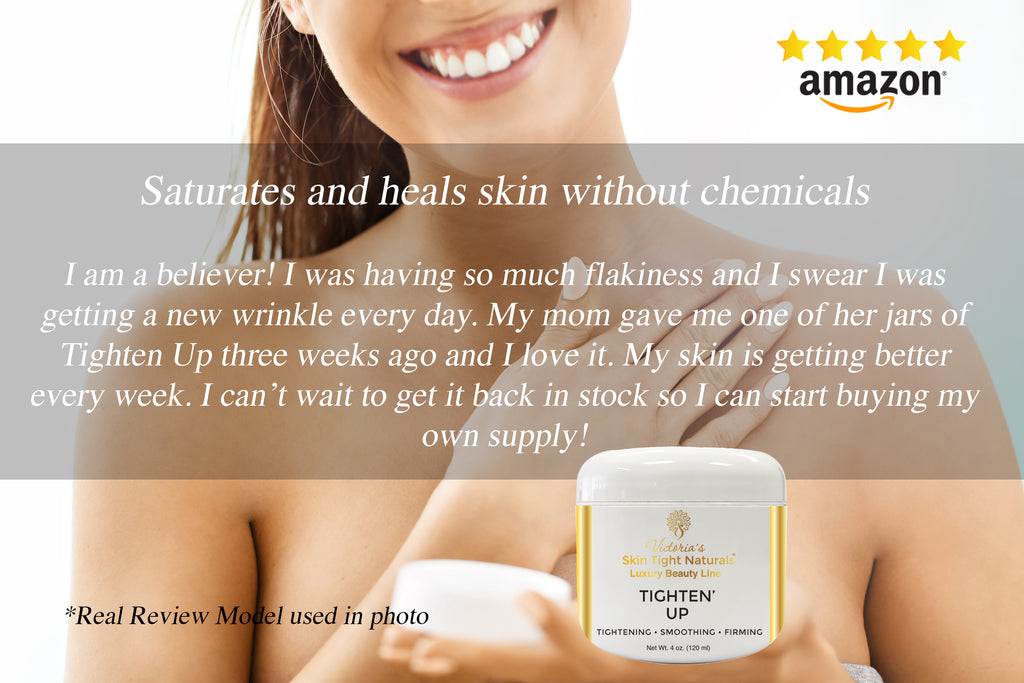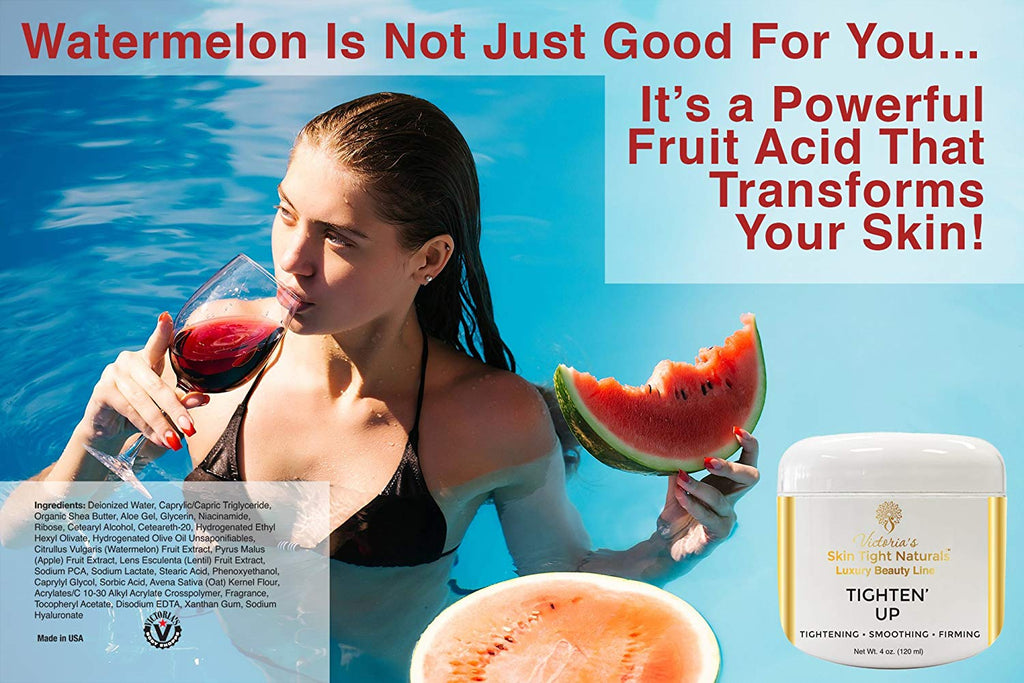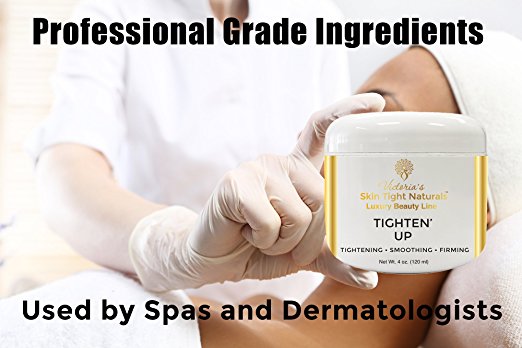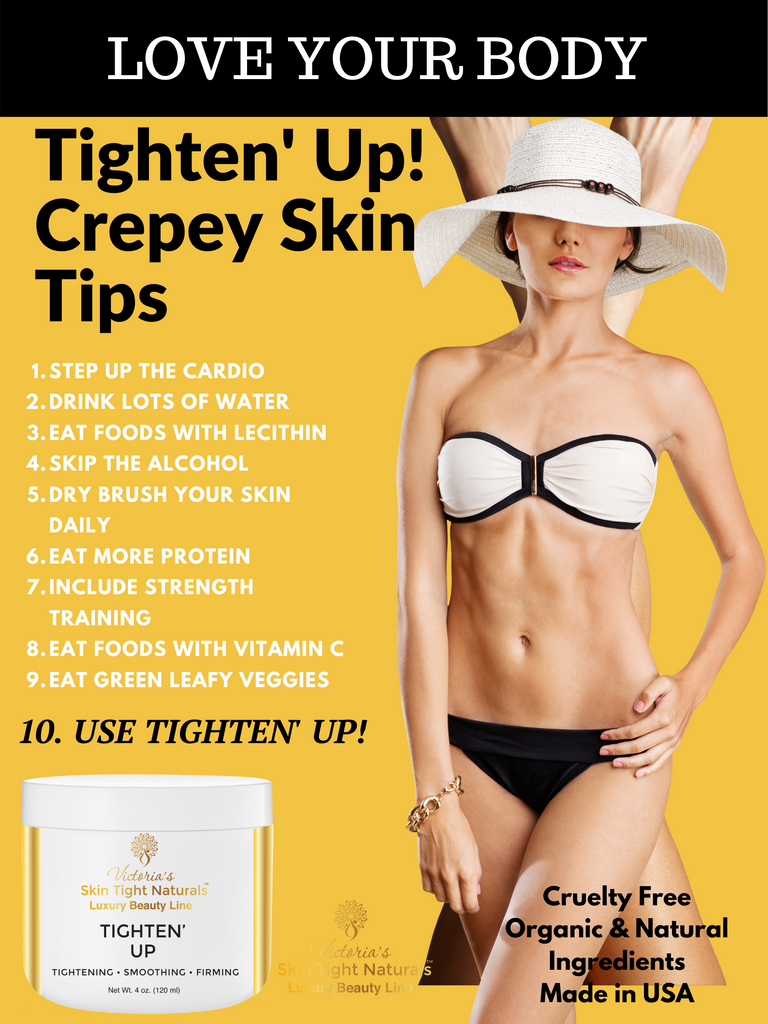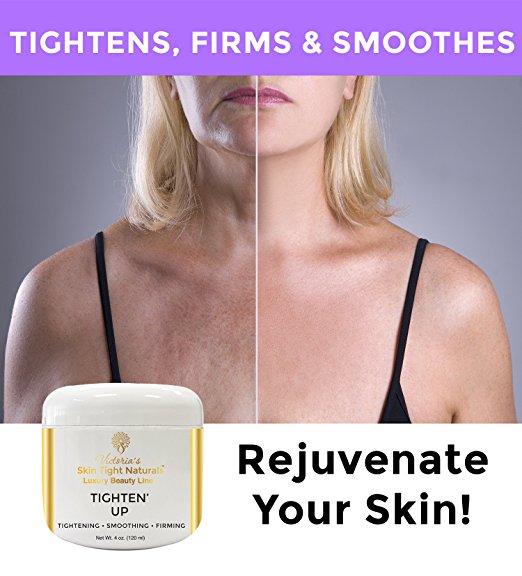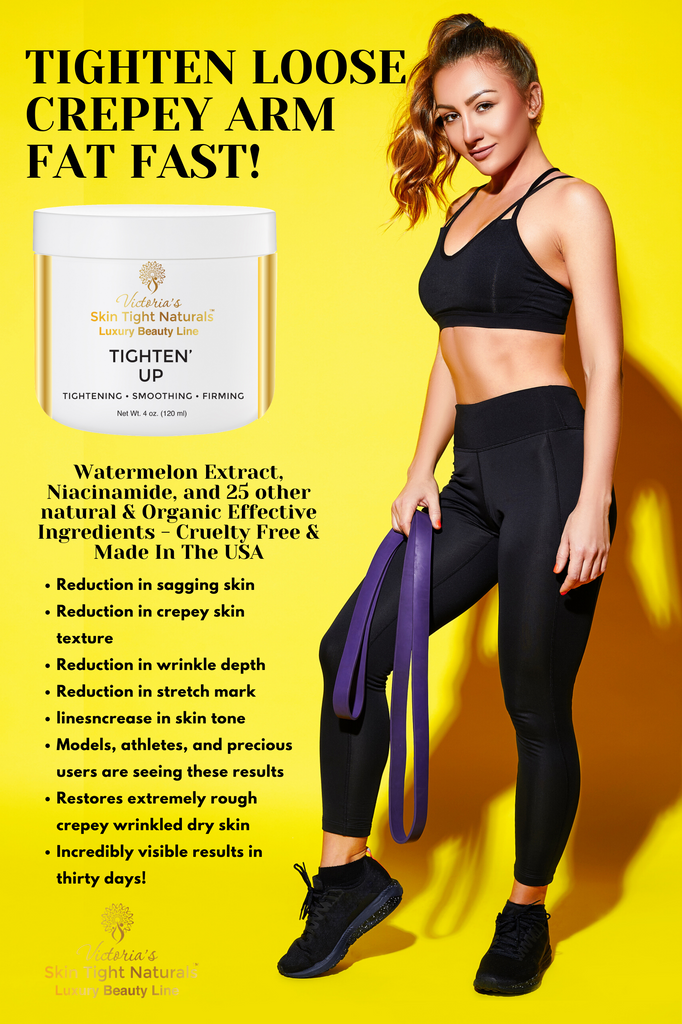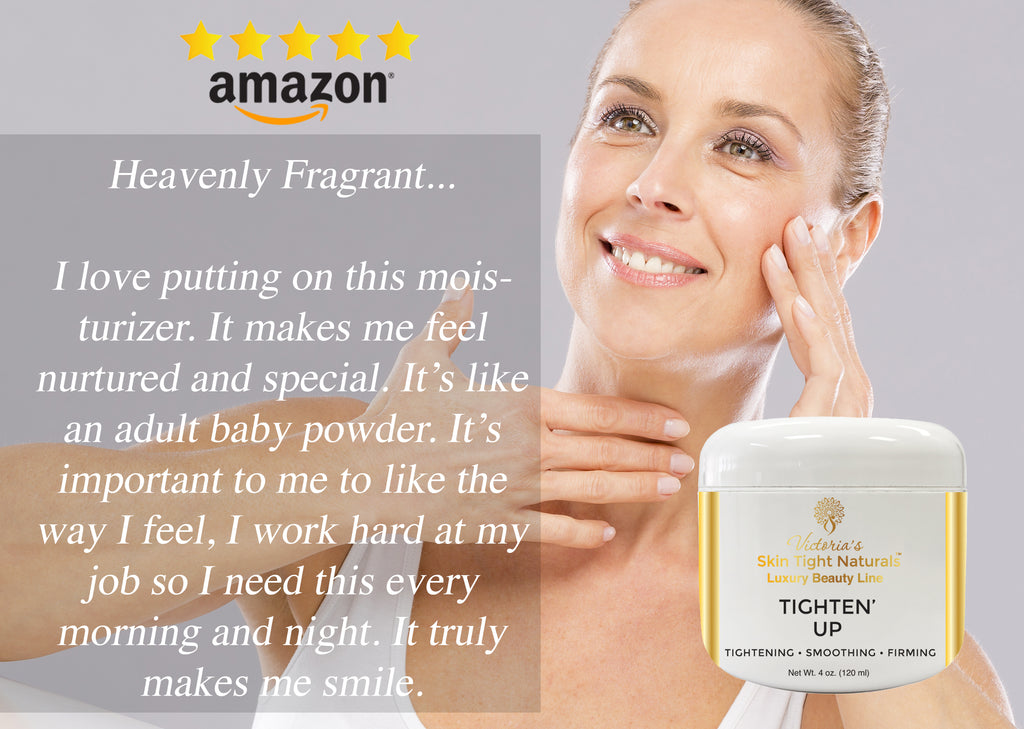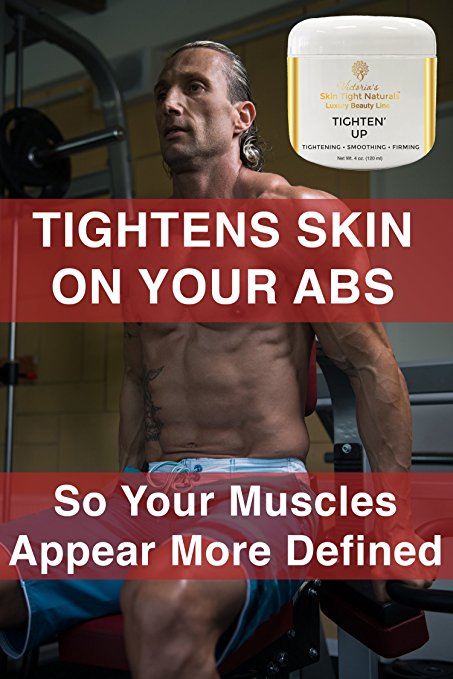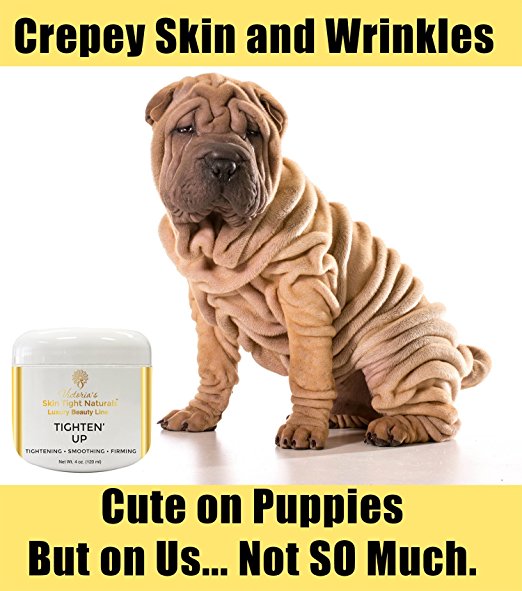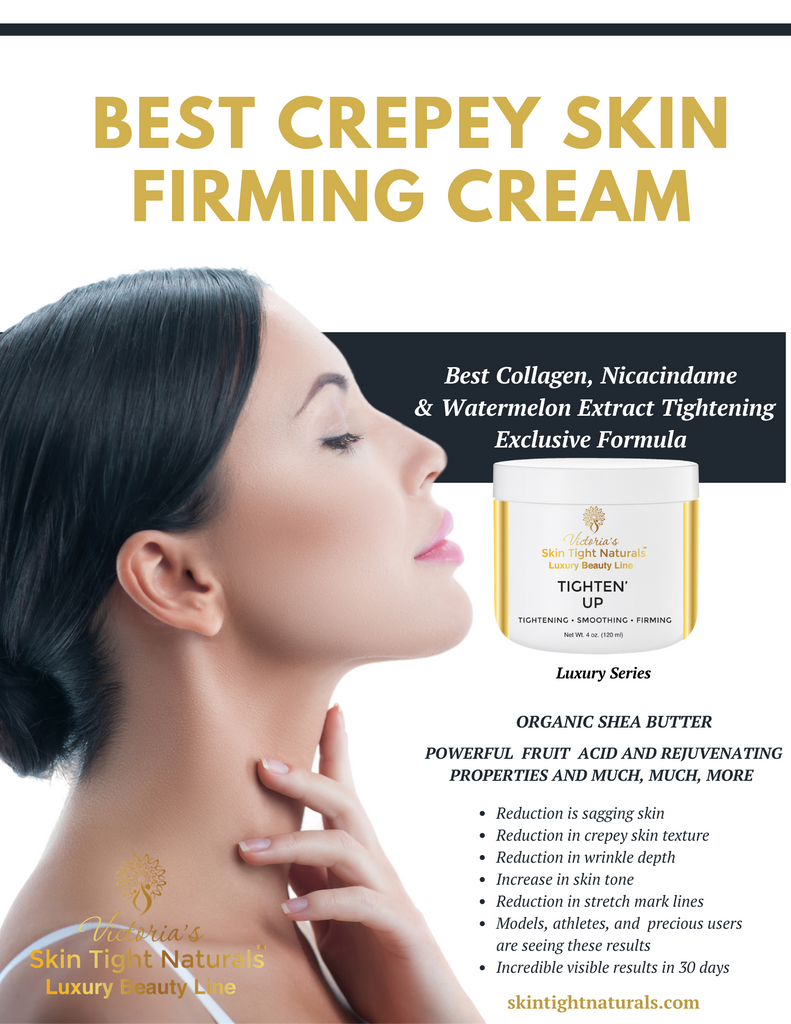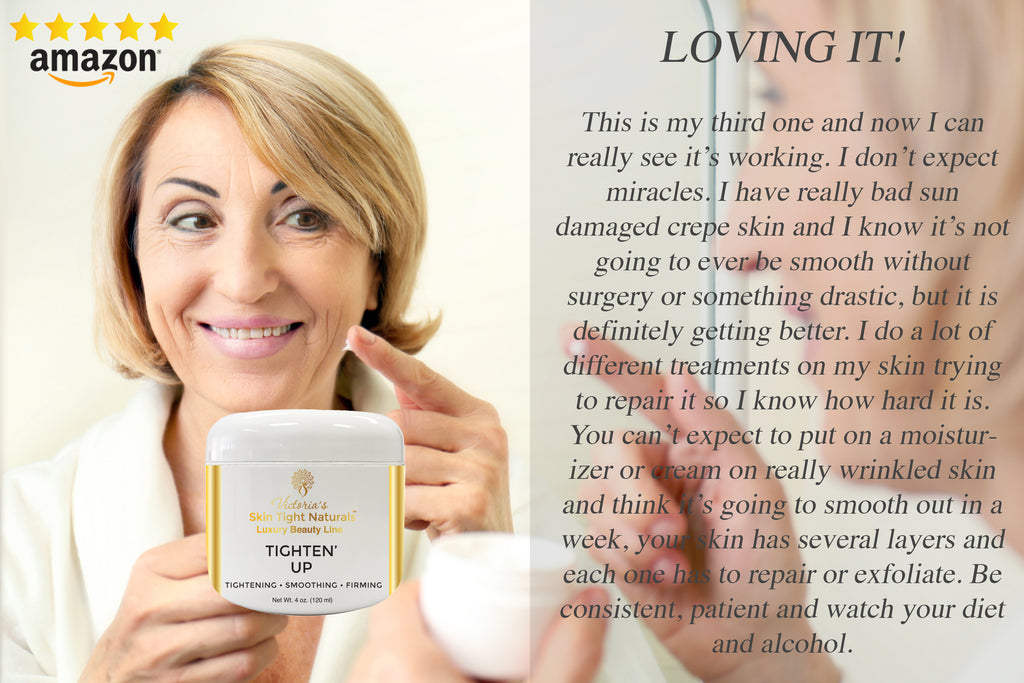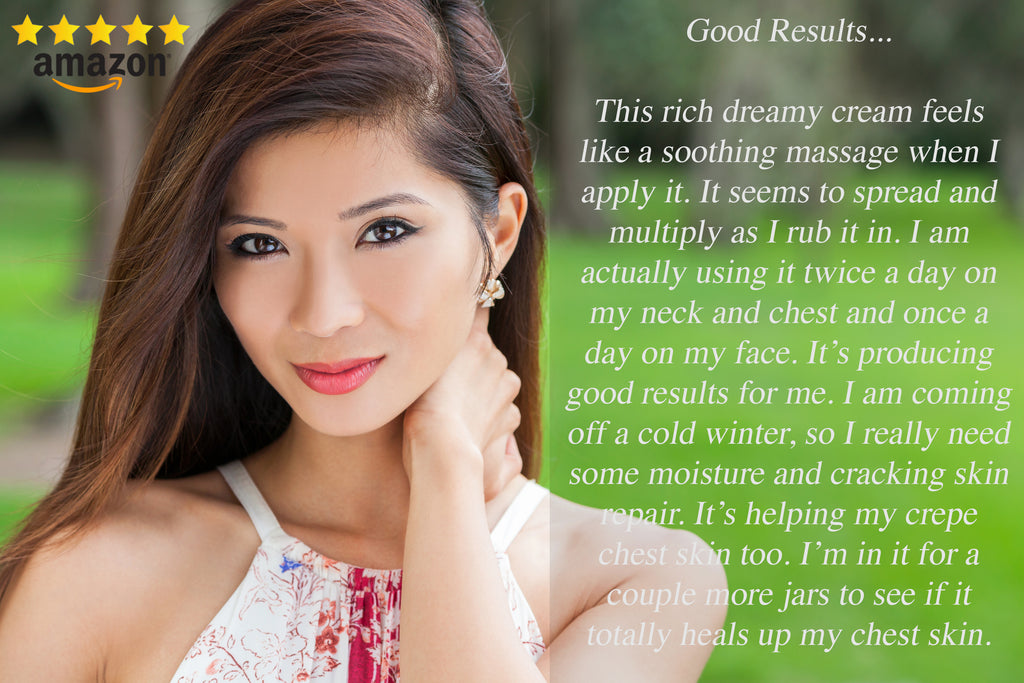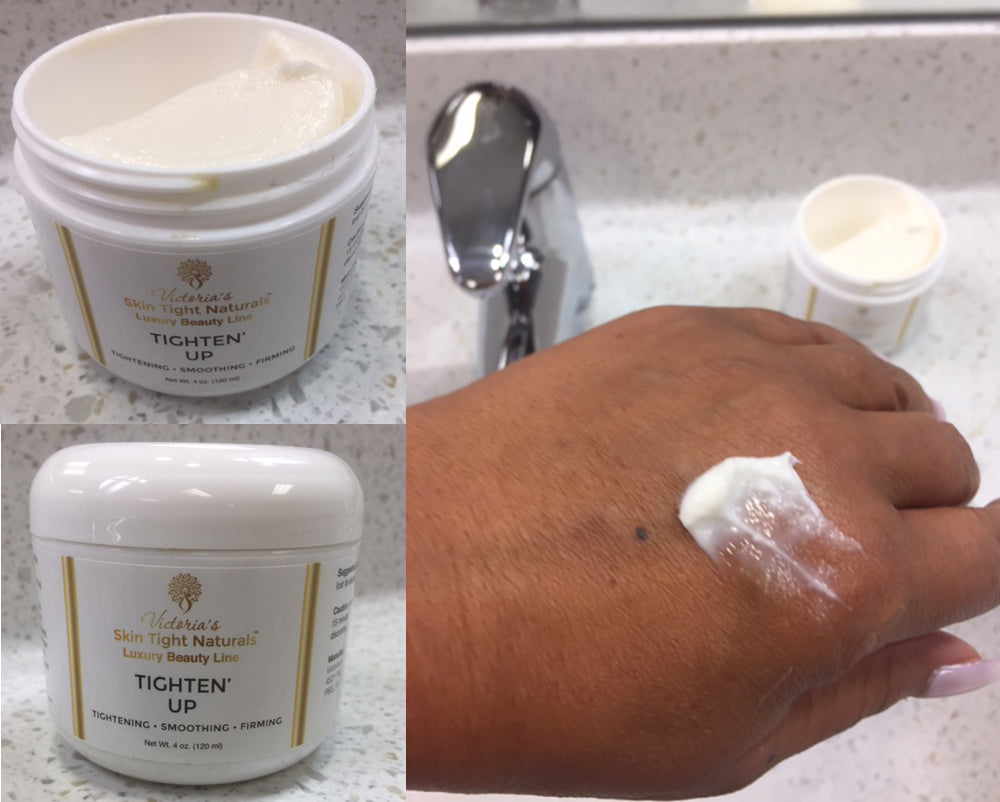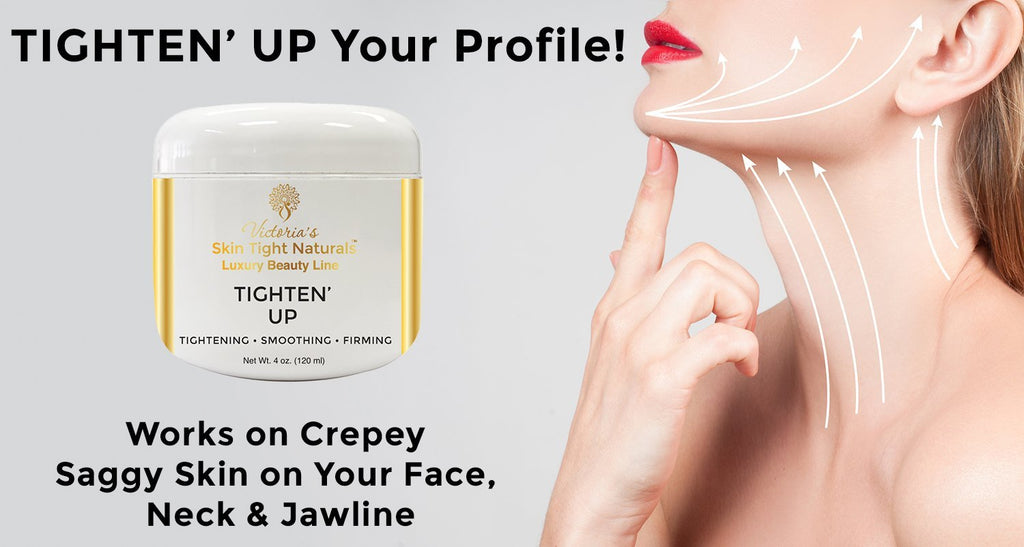 $39.97
$59.99
ORIGINAL TIGHTEN' UP TOTAL BODY CREPEY CREPE SKIN TIGHTENING CREAM WITH INSTANT TIGHTENING
Victoria's Celebrity Luxury TIGHTEN UP -  The Original Tighten UP Total Body Crepey Crepe SKIN TIGHTENING CREAM For Your Face, Neck and Body. Made With over 20 Potent Pure Natural Ingredients From a Small Batch USA Company You Can Trust! Amazing instant skin firming AND long term skin transforming breakthrough formula.

New Technology Formula with OVER Twenty Ingredients & MADE FRESH IN THE USA! Support our woman owned business, we are proud to serve you:)
This jam-packed with over twenty ingredient formulation is The Original  Best Tightening, Firming and Lifting Crepe Crepey Skin Cream that is specifically formulated to target crepe skin on your face, neck chest, and body. It is formulated with naturally potent ingredients including skin transforming Essential Oils, Fruit Acids, Vitamins, Organic Shea Butter, Niacinimide and much more that repairs your skin to and reveal visibly smoother, firmer, tighter and youthful-looking skin.

We upgraded Tighten Up to make it even more effective, with a breakthrough Natural Instant Skin Firming extract, but kept the price the same during these tough times. With continuous use, hydration and a healthy diet you will see:

Reduction in sagging skin
Reduction in crepey skin texture
Reduction in wrinkle depth
Reduction in stretch mark lines
Reduction in fine lines and skin roughness
Improvements To Your Skin!
Increase in skin tone with regular use 
Improves skin texture
Mature Models, every age athlete and others like you, our favorite clients, are seeing  amazing results
Restores extremely rough crepey wrinkled dry skin
Incredibly visible results in thirty to sixty days
Powerful fruit acid rejuvenation properties
With regular use and hydration, your skin renews collagen and becomes tighter and firmer. Exfoliate and Pre-Treat with Hydra Plump HA Serum for faster results. 

TIGHTEN UP CREPEY SKIN AND WRINKLE CREAM For Loose and Saggy skin
We believe in being healthy and having fit skin too.
It is now the most revolutionary Natural Skin Tightening Cream ion the market today! 
We have added an instant skin tightening ingredient that is so new, we are the first one to put it in a Face, Neck, and Body Cream! 
 
Researchers have found that massaging these ingredients directly onto your body can increase the amount of collagen the skin produces in a shorter period of time, that is what helps to increase elasticity and make your skin tight. Testing trials using the elements in this cream produced these results when used consistently.
Watch it being used! It's rich, smooth, creamy and soaks into your skin in a fabulous way!
Bat wings, turkey neck, wrinkly post-baby belly? Tired of the skin on your arms not being firm? So was I ... This formula for me is personal! I had some loose excess skin after a sixty-plus pound body reduction. I used several different creams to firm my skin up. Now you can get every one of the elements plus twelve more in this yummy skin texturing cream that smells like vanilla ice cream.

Rough skin on your body needs specific elements during the aging or losing process to firm it up and restore its healthy muscle tone appearance. This affordable luxury cream has all of them combined in one formula. You can erase time and feel confident with your arms and legs showing, This is a Brand New Concept in skincare. It's very concentrated and it comes in a compact container, so you don't need very much, but you must be consistent. Skin cells can take up to ninety days to repair, so please be patient, hydrate and exercise for maximum effect. And don't forget to exfoliate and pre-treat with a good serum before you apply!

Science of Tighten Up
It works even better when you use it while you work out, eat a healthy good skin diet and stay hydrated by drinking water regularly. Order your jar today and stop sagging skin in its tracks. You know you deserve to look great every day.
Read some of the amazing reviews and see what those happy users have to say.
This one of a kind moisturizing formulas SMOOTHS, FIRMS & TIGHTENS Wrinkled Crepey Crepe Skin. One of the top-selling skincare products worldwide! Don't be left out, order yours today and start transforming your skin too. Imagine, you can actually look better over time!
Order Yours today!
Conscious Commerce: Our products are clean, natural, paraffin-free, cruelty-free and come in a recyclable container. Good for you and good for the planet.
Suggested Use: Massage into areas you want to improve twice dally after you cleanse, exfoliate and clarify with toner.