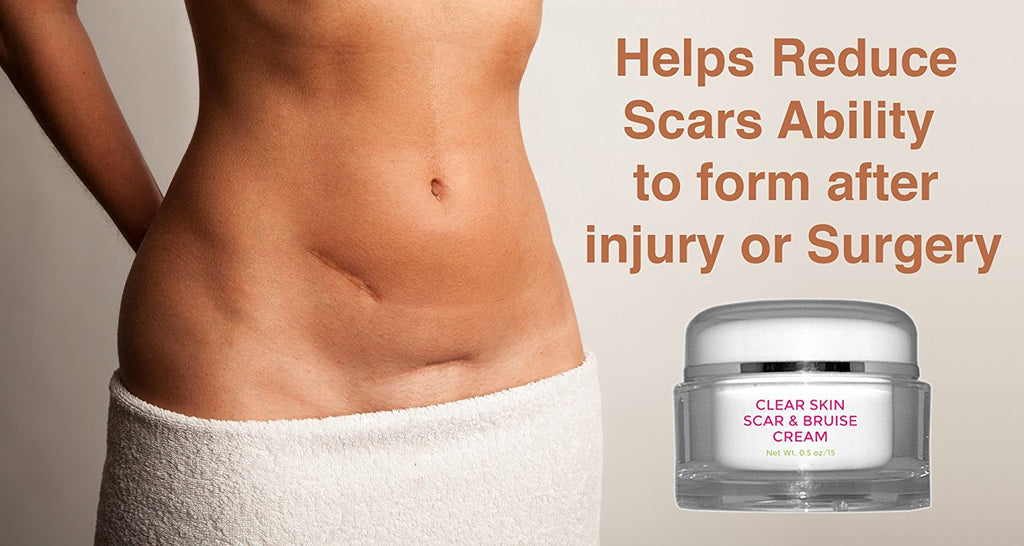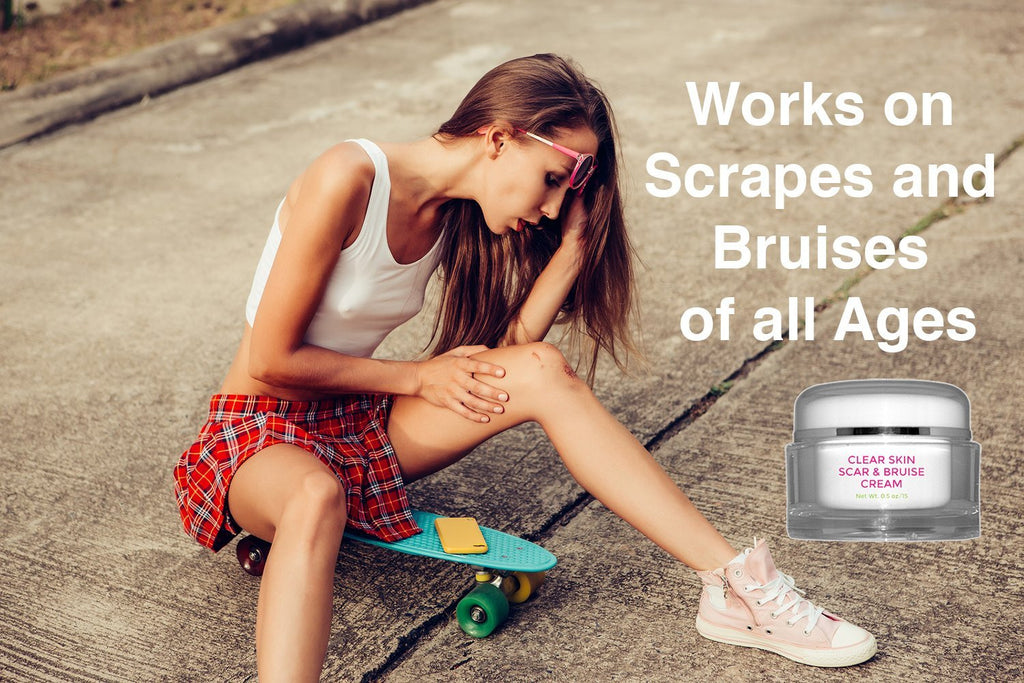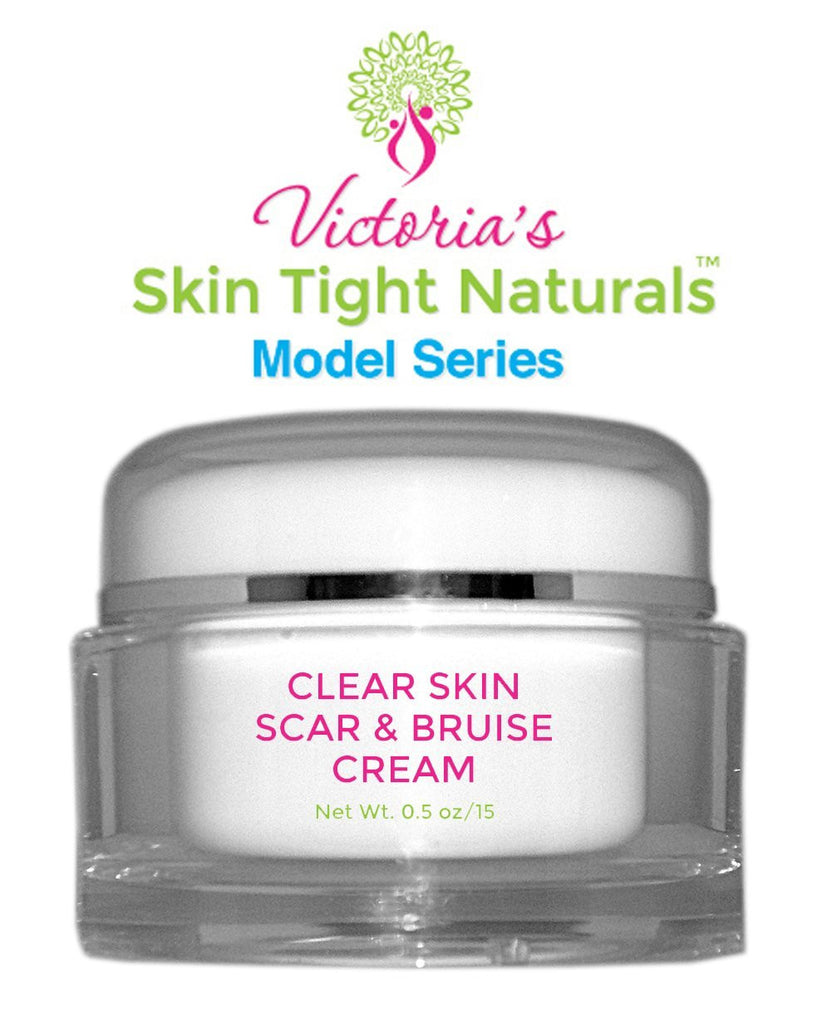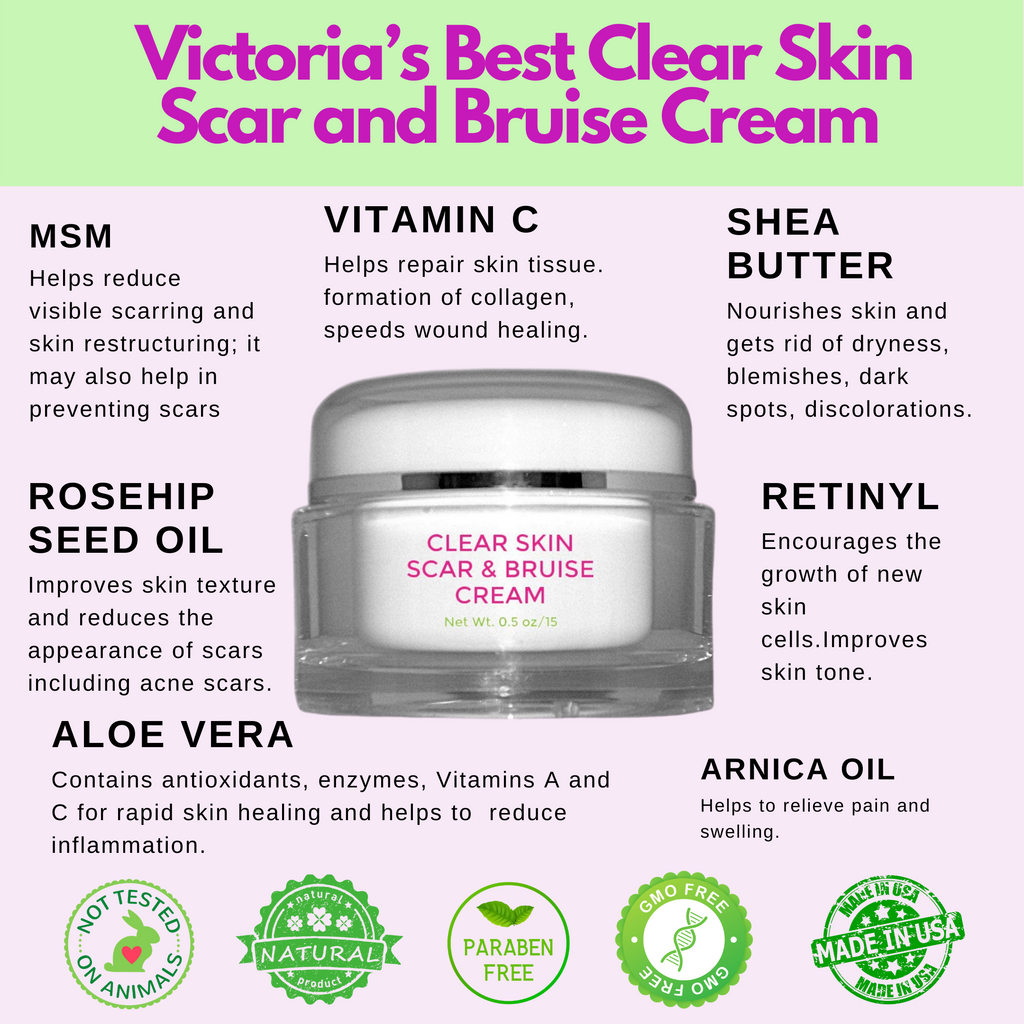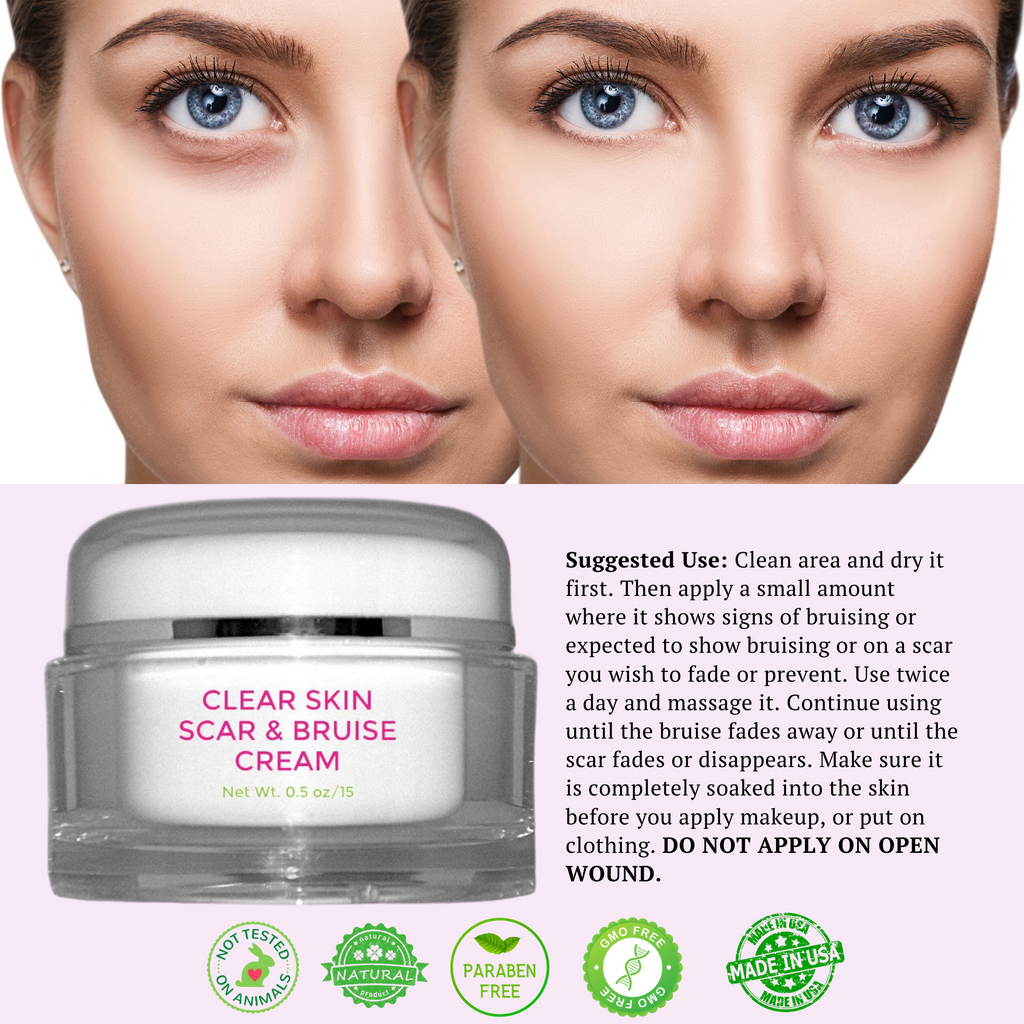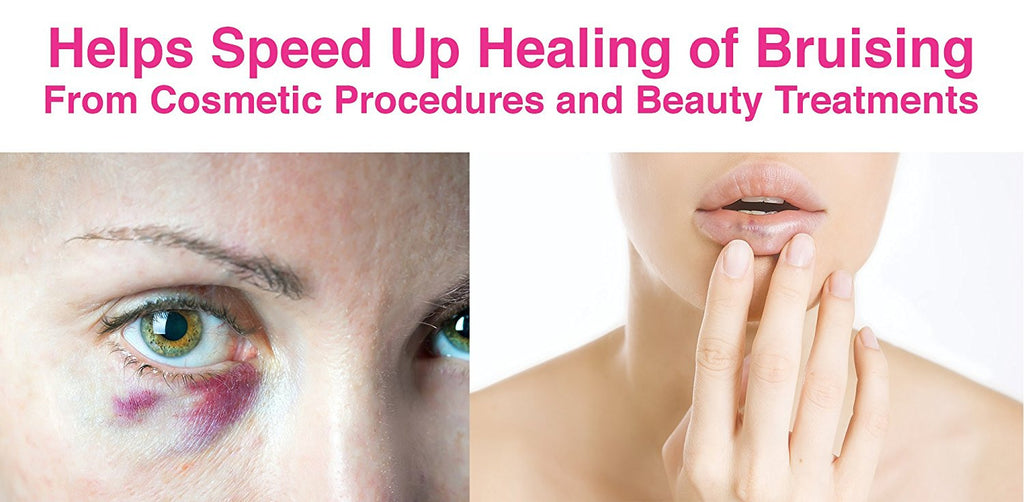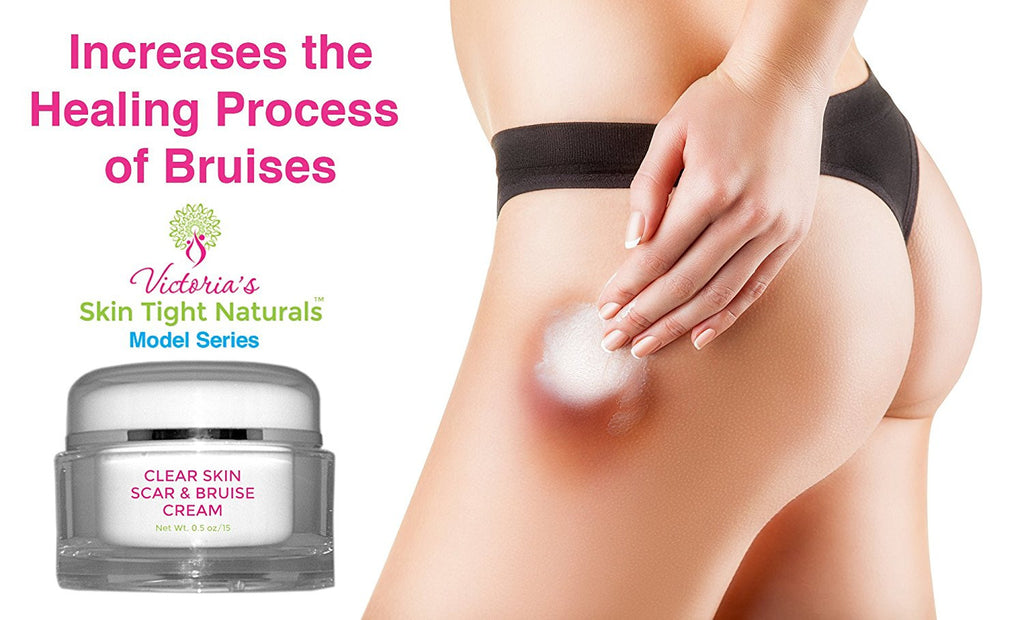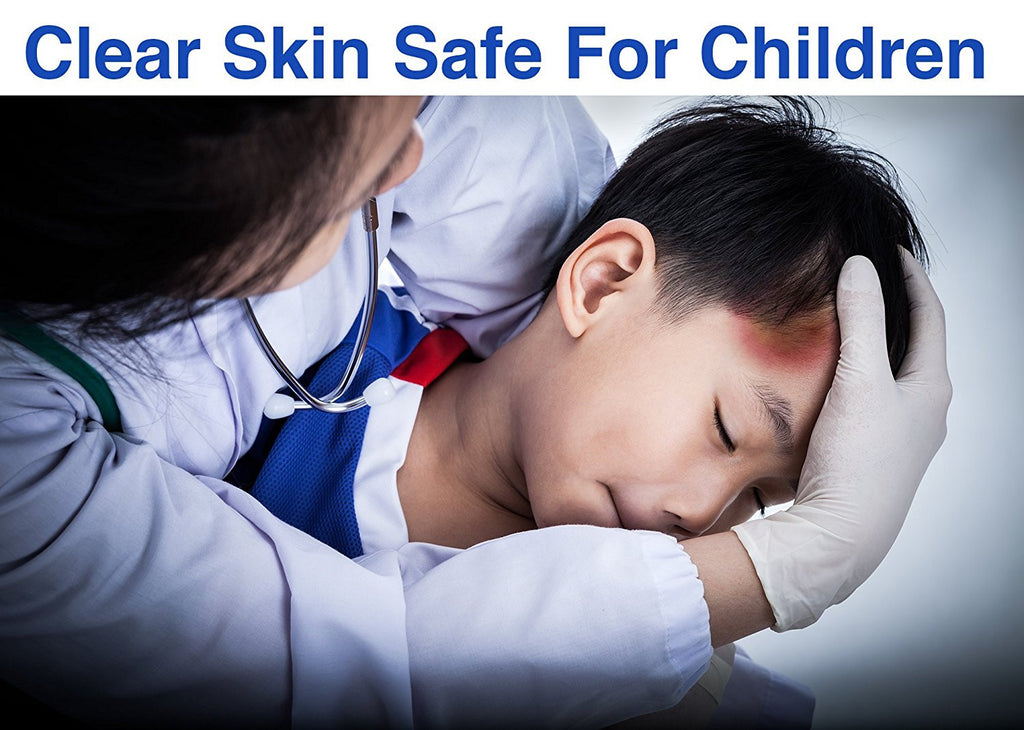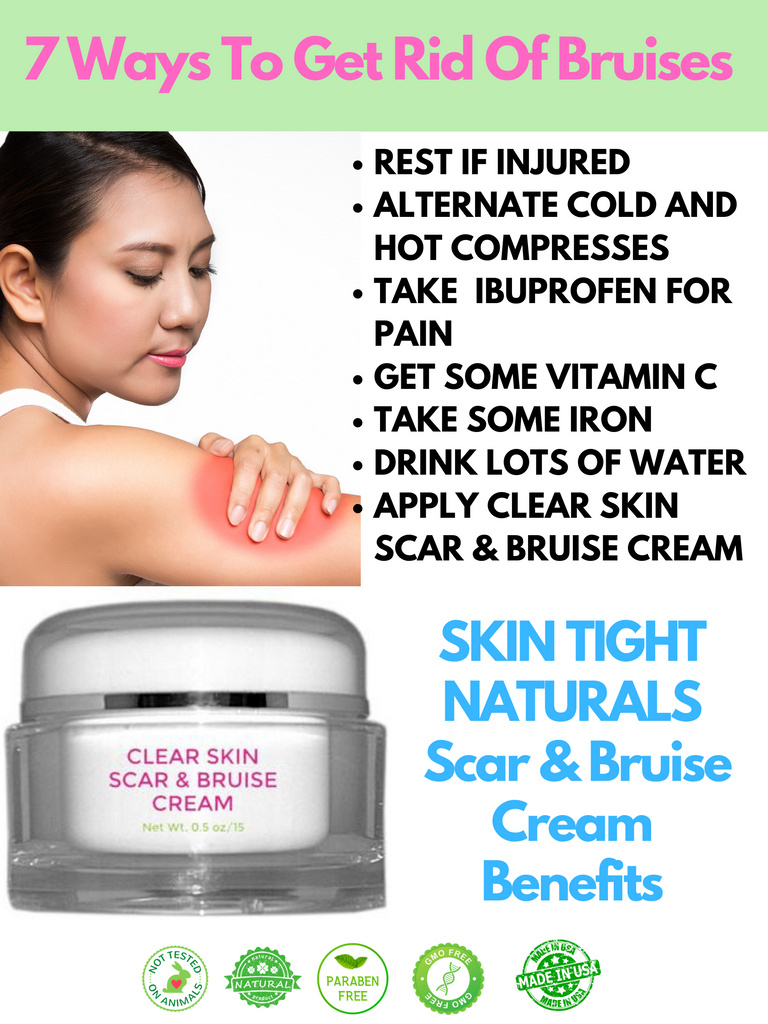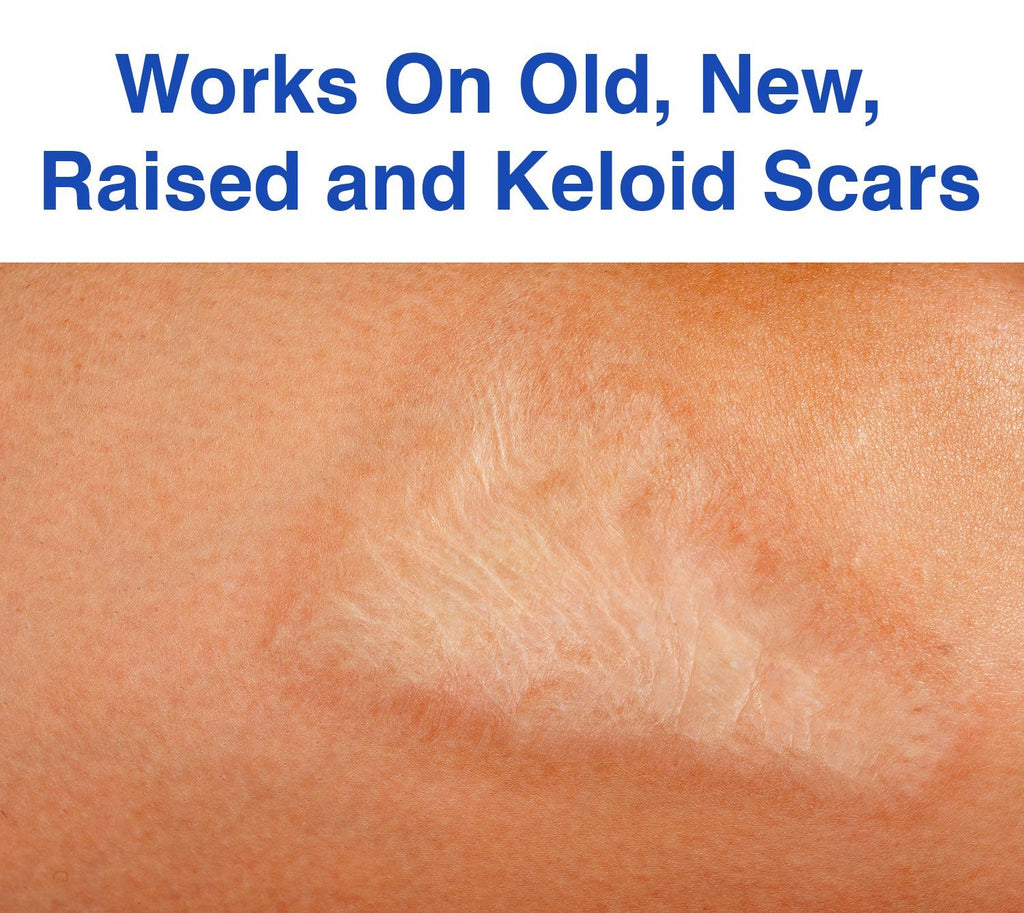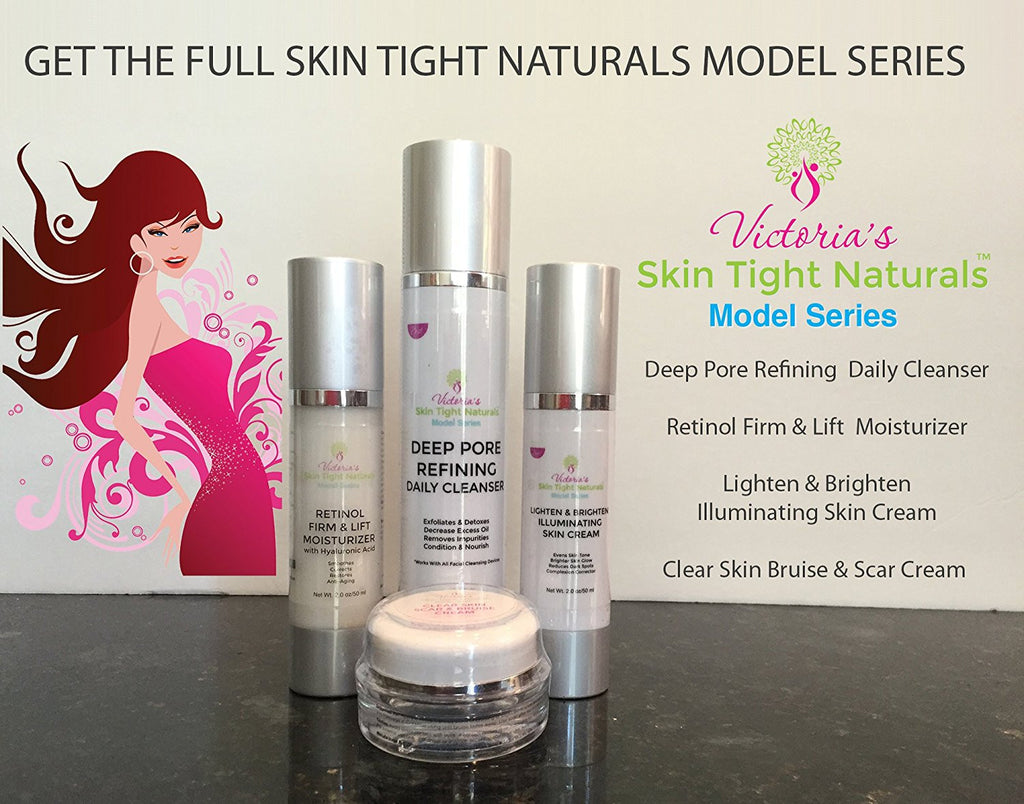 $23.97
$49.99
Clear Skin Scar and Bruise Cream Model Series
This formula is extremely potent! A small dab is all you need! Renew your skin with this healing scar and bruise cream: a daily dab of nature's finest elements for treatment that works on scars (new and old) and bruises. It is a powerful combination of the

High-Grade Ingredients: Ideal for sensitive skin, great on oily skin and delicate on sensitive skin. Optimum for adults and children too. It not only helps improve scars and make bruises.
Natural Ingredients: combined to improve and speed up the recovery of a myriad of scars that are various depths including bumpy scars, acne, and injury. Also works on cuts, scrapes, discoloration, bumps, and surgical scars including cosmetic and C-Sections.
Our Proven Formula is packed with pure ingredients like a multi-benefit of rapid skin turnover and collagen repair, Retinyl Palmitate, MSM, Shea Butter, Pure Vitamin E, Vitamin C, Aloe Vera Antioxidants and Healing Oils. We are a Cruelty-Free Skincare company.

Victoria's Best Scar and Bruise Cream Benefits
Helps Speed Recovery of Scars and Bruises
Help bruises disappear faster, even after facial and lip fillers

Helps damaged skin
Helps fade scars
Improves acne scarring
Help bruises disappear faster.
It helps restore damaged skin.
ORDER YOUR PERSONAL SUPPLY TODAY..and start feeling and seeing amazing benefits to your skin and body!
*Natural, GMO Free, Cruelty Free, Made in USA in Recyclable container. Designed to be healthy for you and our planet!