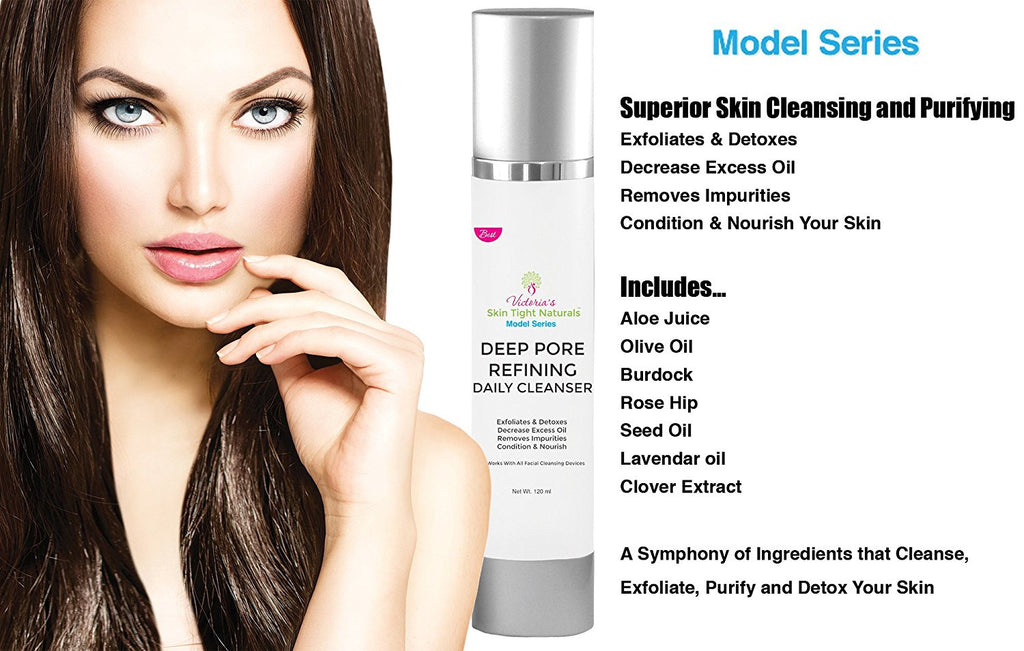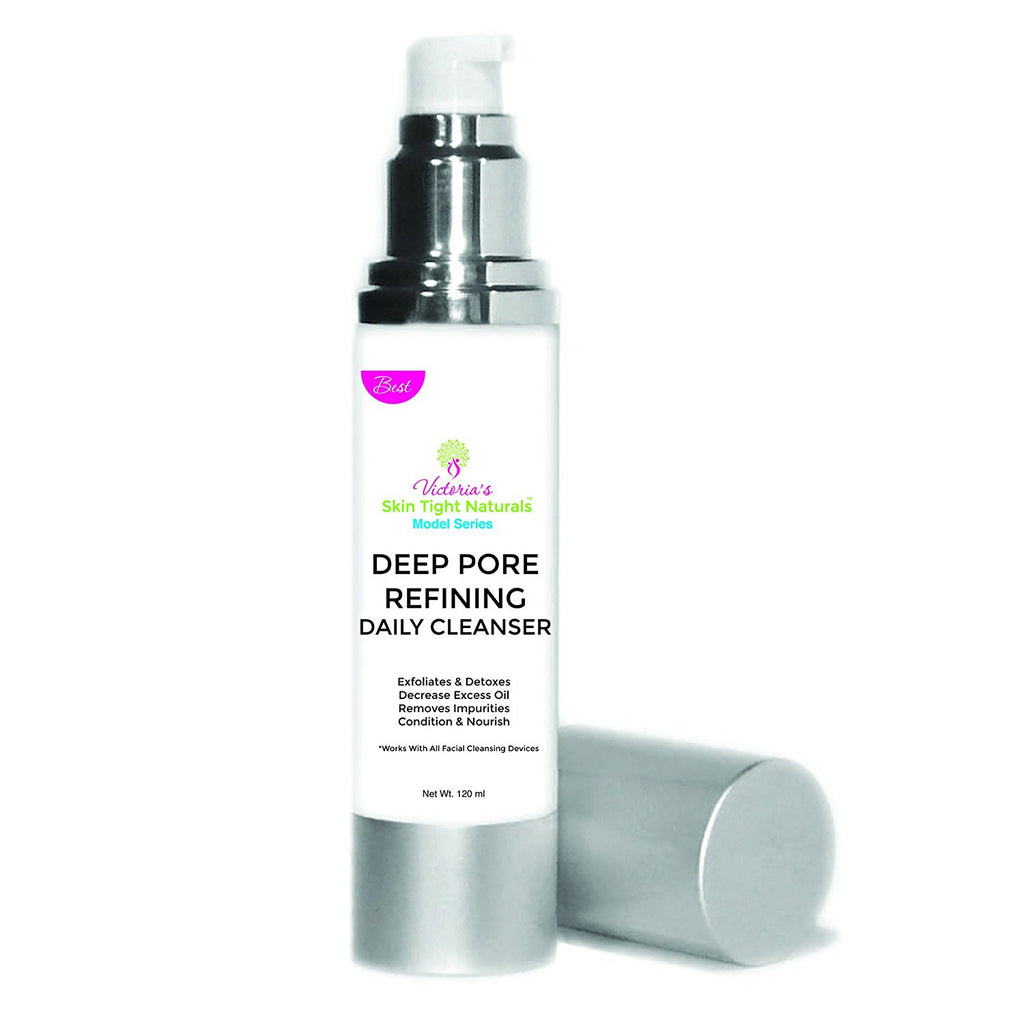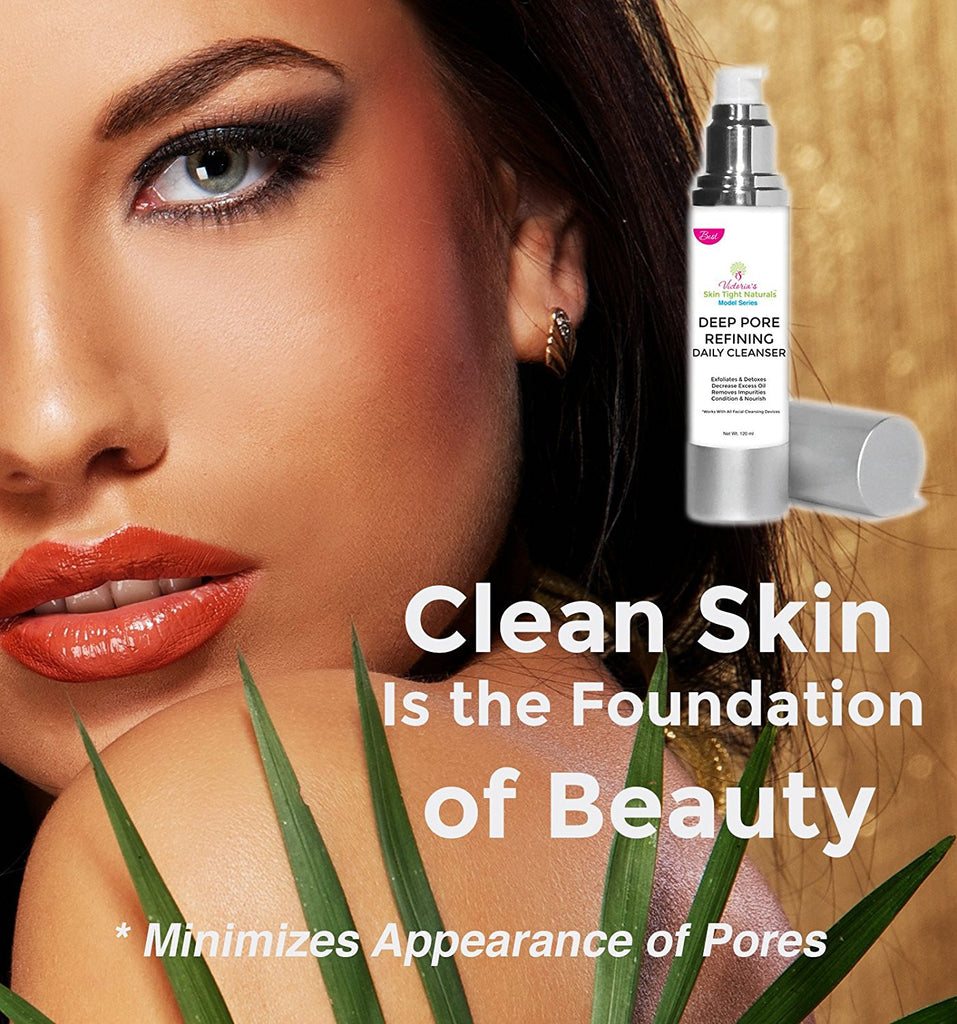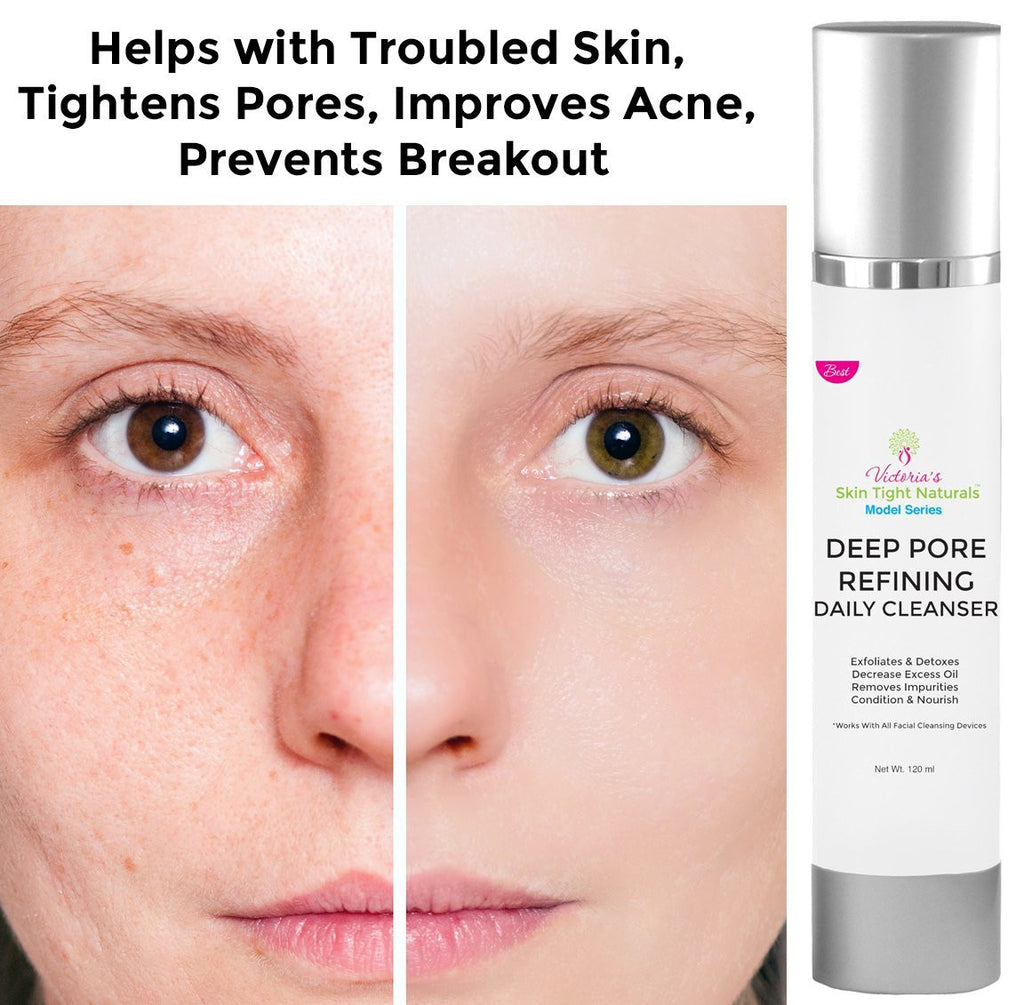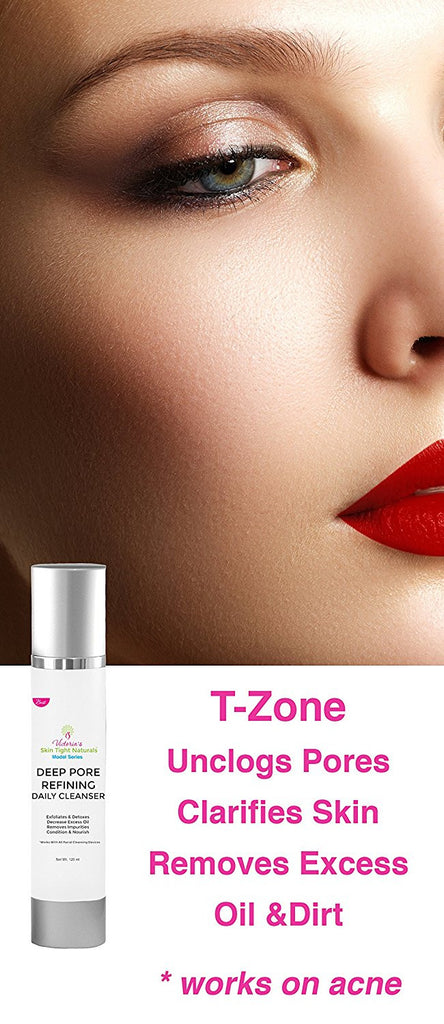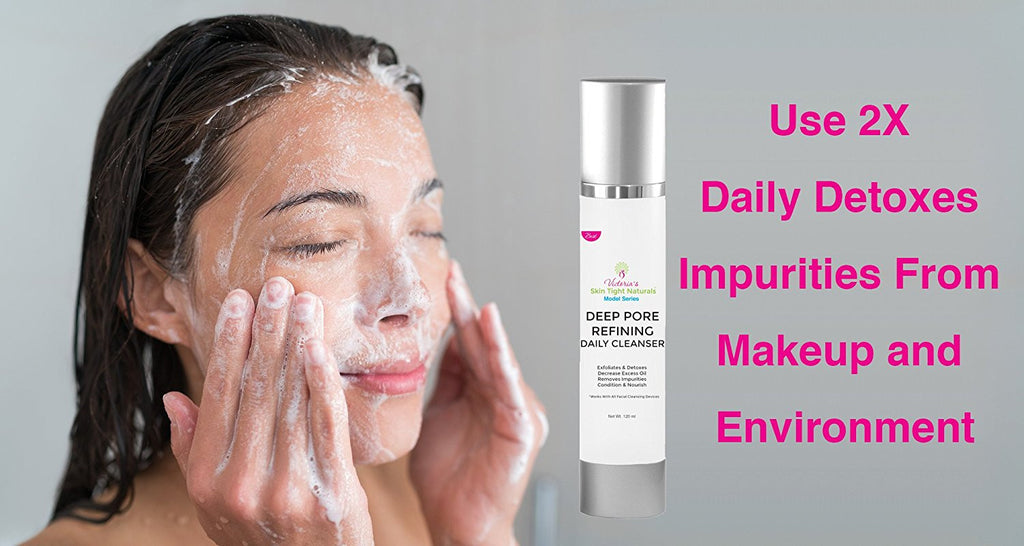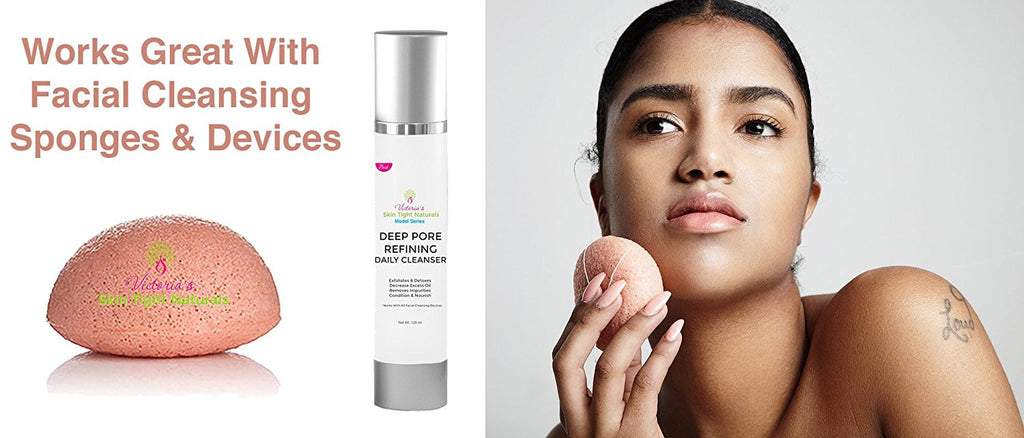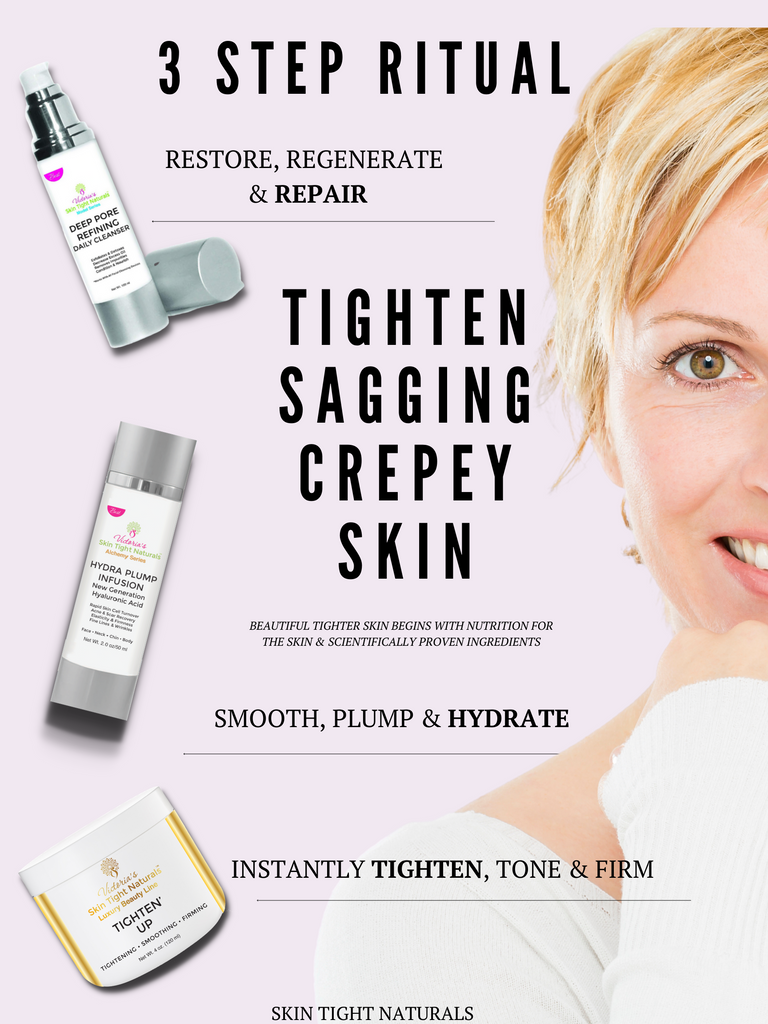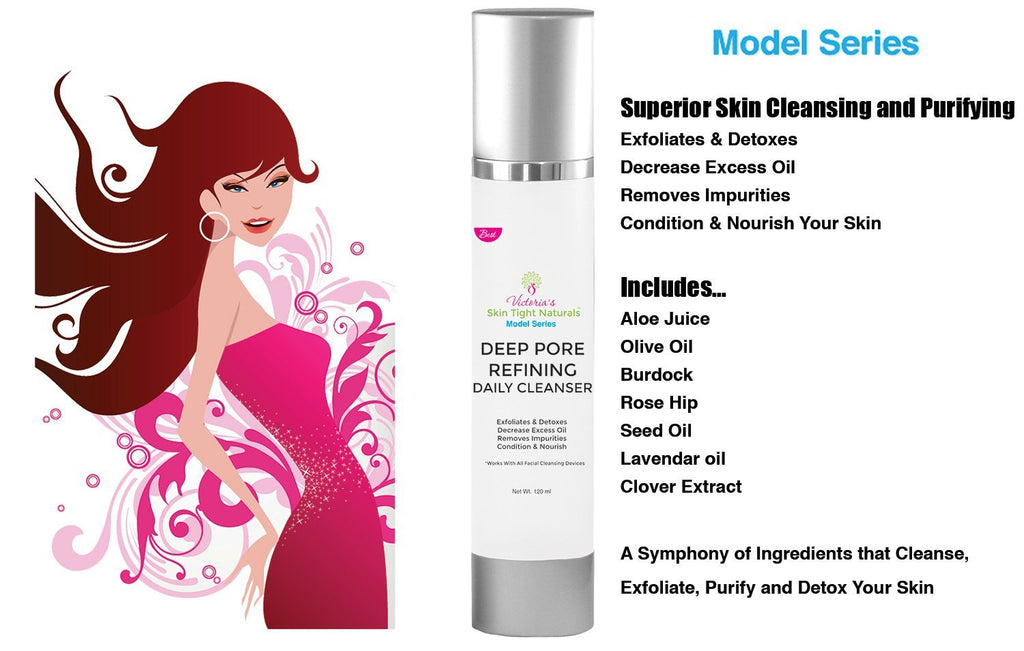 $23.97
$49.99
Deep Cleaning Pore Refining Face Cleanser
The Deep Cleaning Non-irritating Daily Cleanser to  Exfoliate

Hydrate and

Tighten Pores
The Best highly effective daily pure exfoliating cleanser. It is okay for use on oily and Combination Skin: This unique special blend is designed to strip away dead skin and harsh impurities that clog your pores and ruin your beautiful skin. You have to exfoliate and remove the dead skin cells so that new, healthier, more refined skin can appear. Get your bottle so that you can rock your skin like you were rocking a runway. If flawless skin is your goal, start your night and morning routine with this pure exfoliating and conditioning cleanser.

Superior Skin Cleansing and Purifying Ingredients: A symphony of ingredients that cleanse, exfoliate, purify and detox your skin. Aloe Juice, Olive Oil, Burdock, Rose Hip, Seed Oil, Lavender oil, Clover extract and more are blended together to give you the absolutely best possible combination of ingredients required to thoroughly cleanse and exfoliate your skin without inflicting harsh damage.  As it exfoliates it turns over dead skin cells, deeply purifying and decongesting pores...and the essential oils in our exclusive formula beautifies and conditions your skin

.

Clean skin is the foundation for beauty.
Go For The Glow! Perfect for scrubbing away fine lines, repairing troubled or blemished skin: Our Refining Face Wash helps to balance oil production and enhances the appearance of dry or damaged skin. Good for combination and oily skin types. It helps your skin look better and less visible pores and helps it feel velvety soft. You can not expect to get clear soft wrinkle free skin unless you remove the dead cells that are blocking your moisturizer and preventing new softer less wrinkled skin to show and that is what gives your skin a purified glow.

We work in the trenches

 

with models, professional photographers, and makeup artists. We see how bad your skin can look if you don't cleanse it properly. That's why we LOVE our DEEP PORE REFINING Daily Cleanser.
Gentle, Yet effective: It cleanses and exfoliates without harsh chemicals or fillers. It leaves your skin purified and prepped for our highly coveted, Retinol Moisturizer Not only is your skin prepped, but it is conditioned, nourished and ready to renew with a more toned beautiful glow.
Benefits:
Safe, Effective, Multi-Functional
Smooth Skin Texture That Glows
Removes Impurities and Environmental Toxins
Minimizes Appearance of Pore
Exfoliates Excess Dead Skin
Detoxes Impurities From Makeup Debris and Reduces Oil
Accelerates Cell Turnover to Improve Skin Tone & Evens Color
Perfect With All Facial Cleansing Devices
ORDER YOUR PERSONAL SUPPLY TODAY..and start feeling and seeing amazing benefits to your skin and body!
*Natural, Non-irritating  GMO Free, Cruelty Free, Made in USA in Recyclable container. Designed to be healthy for you and our planet!