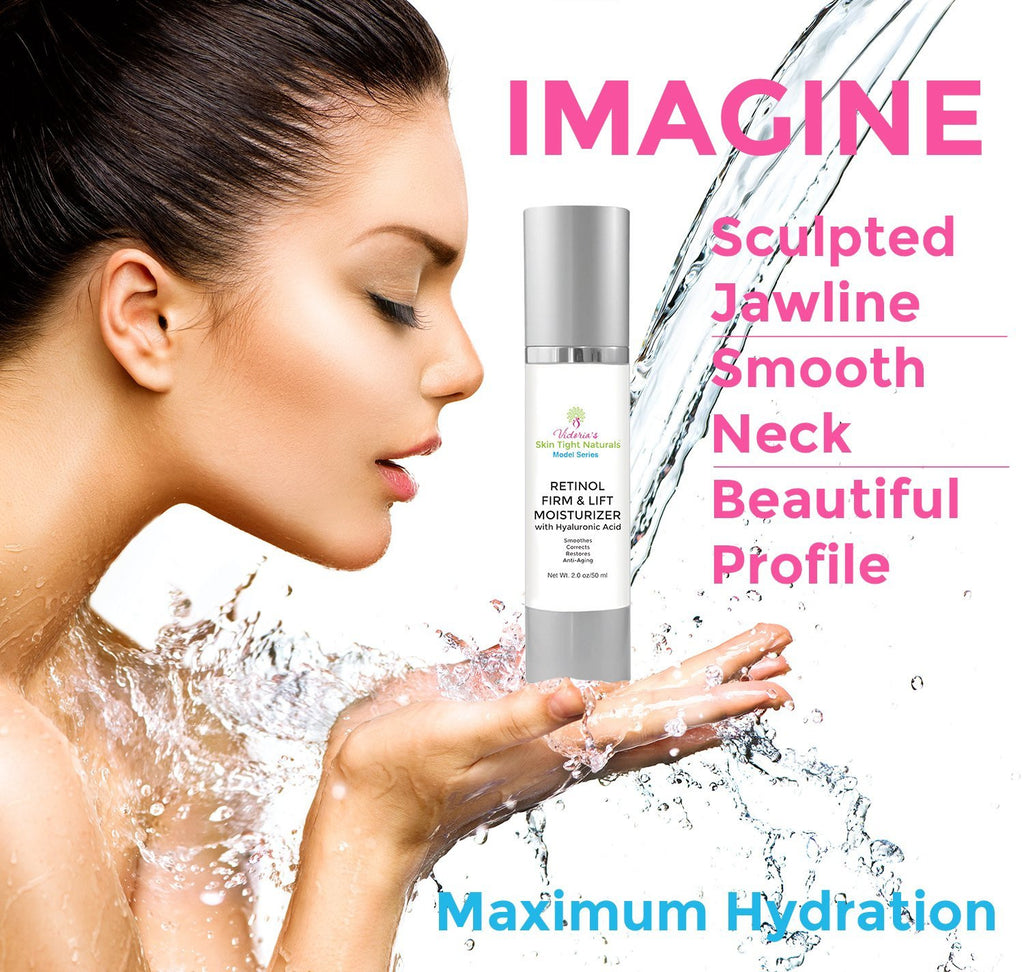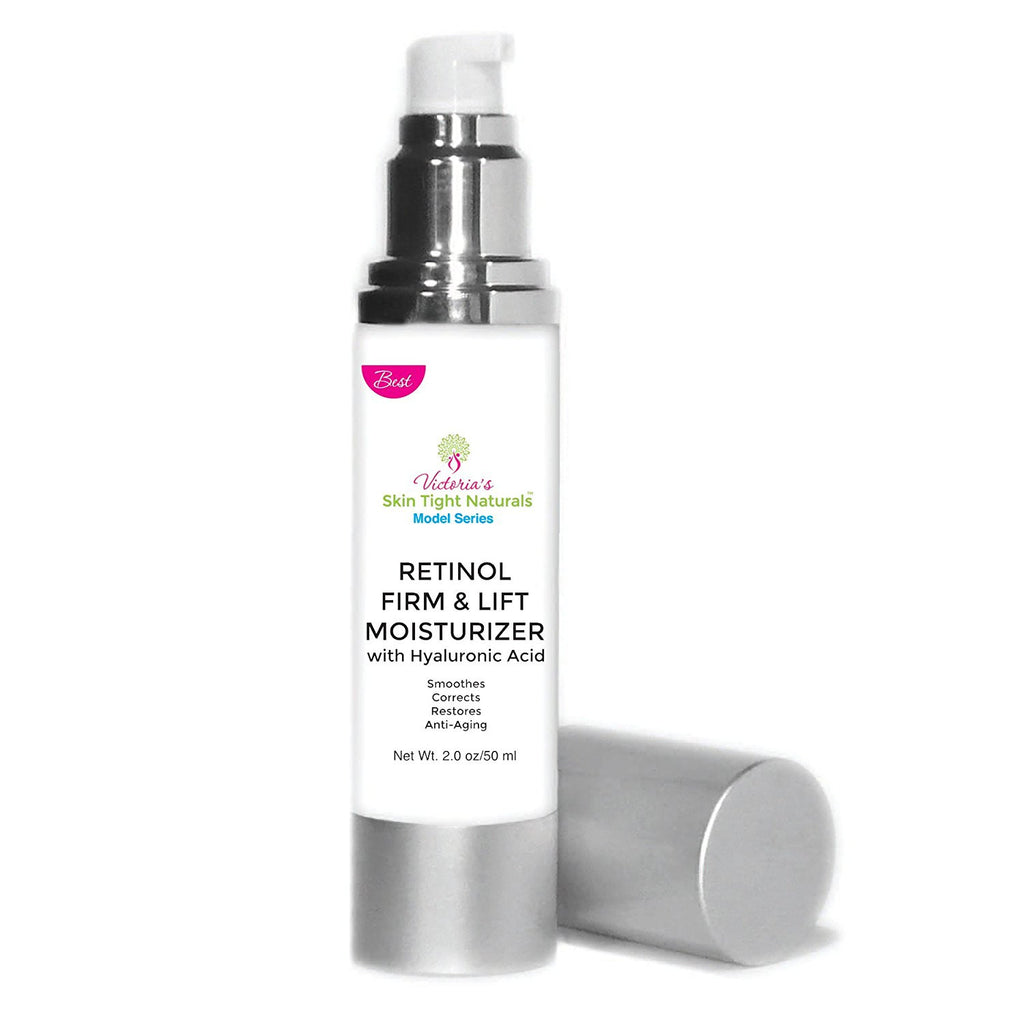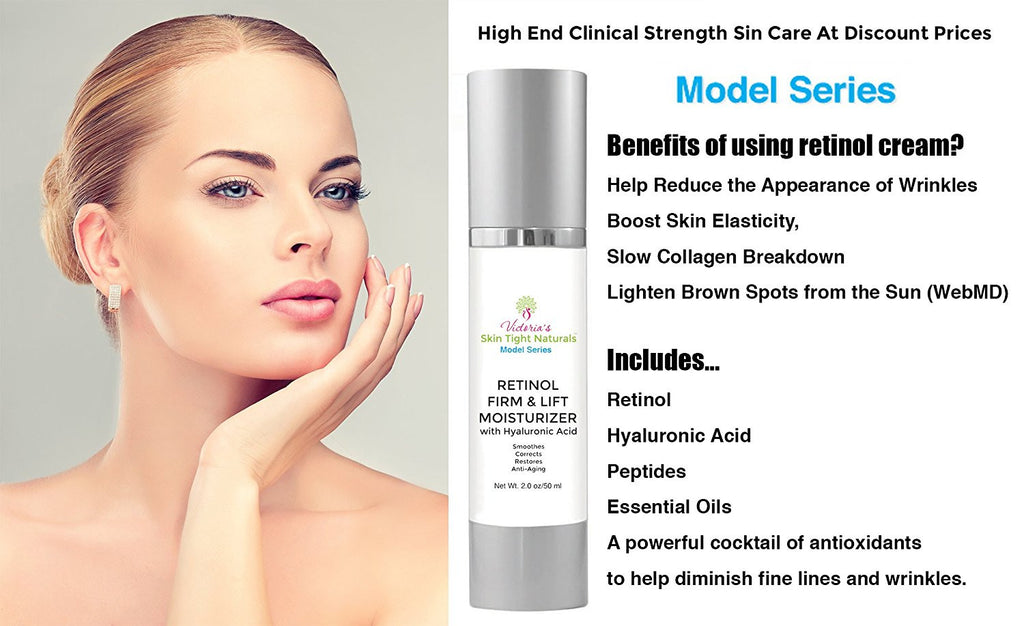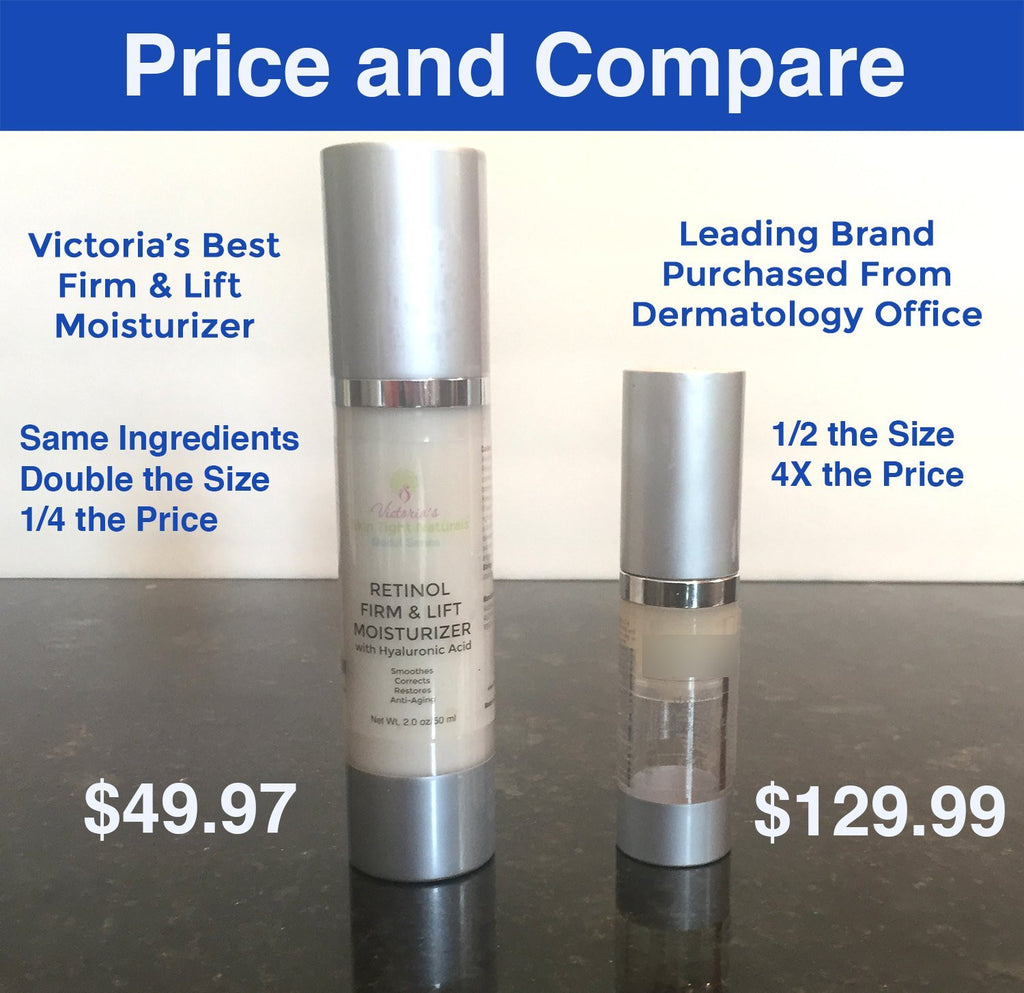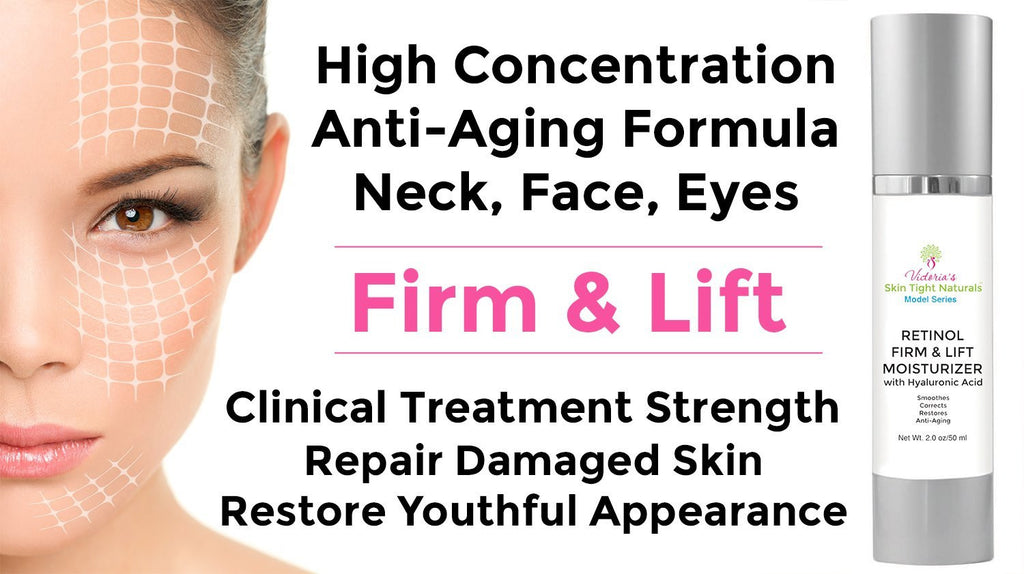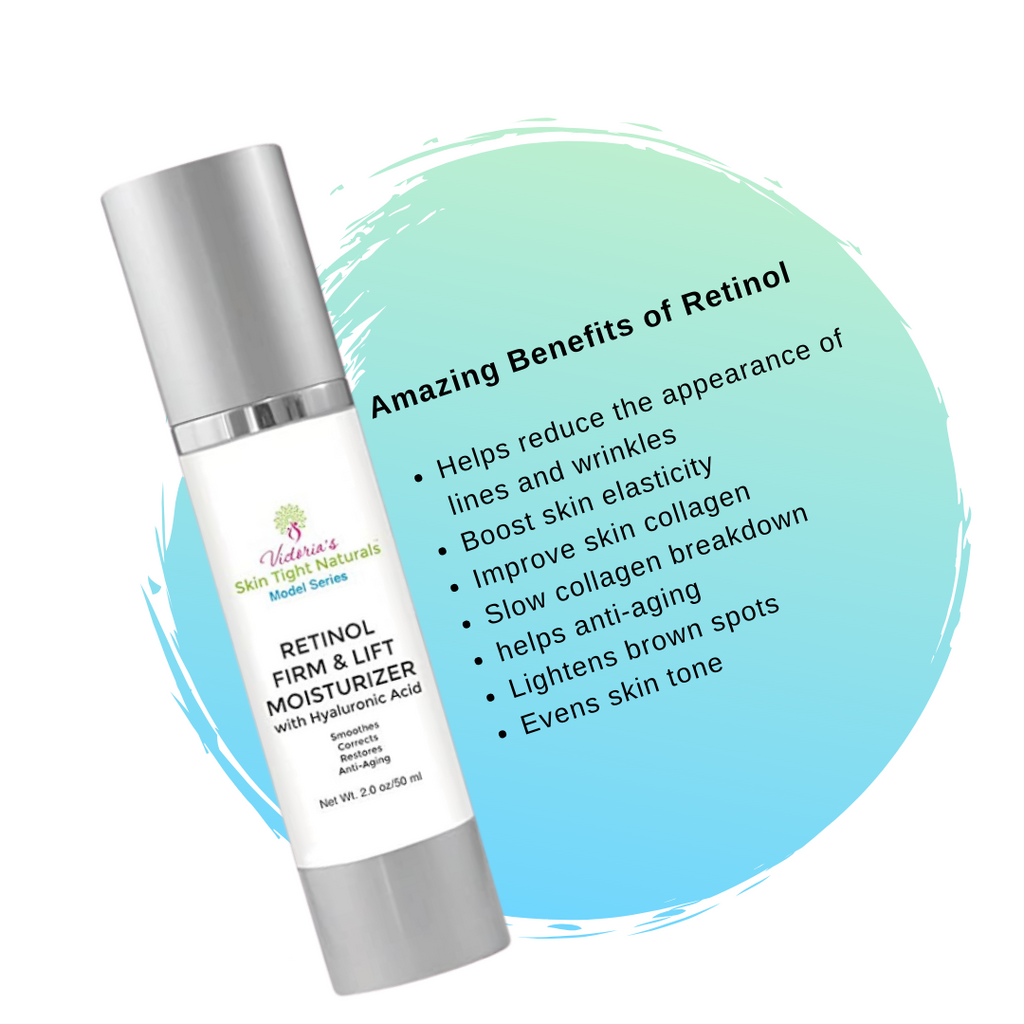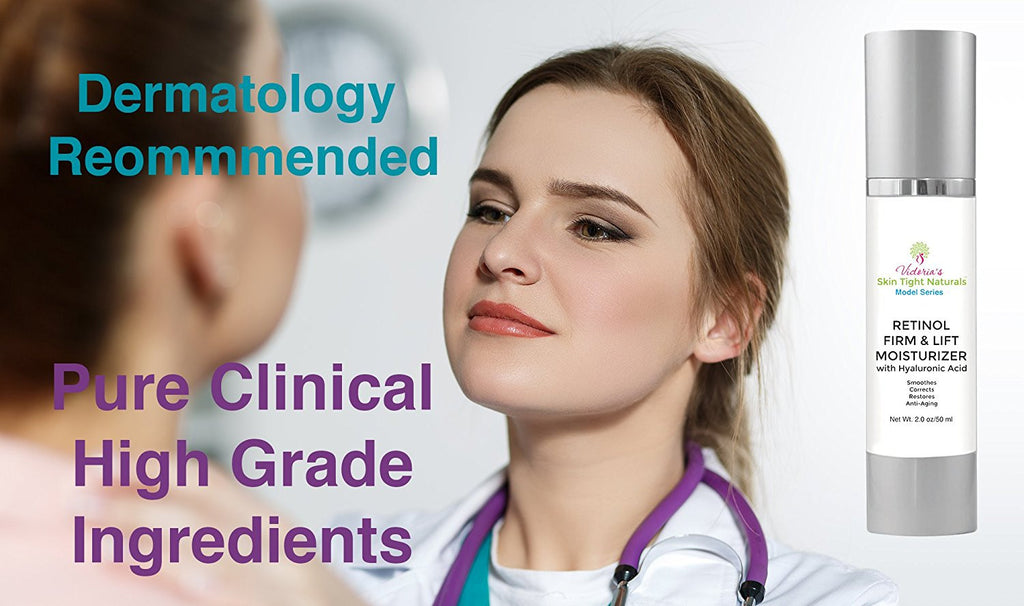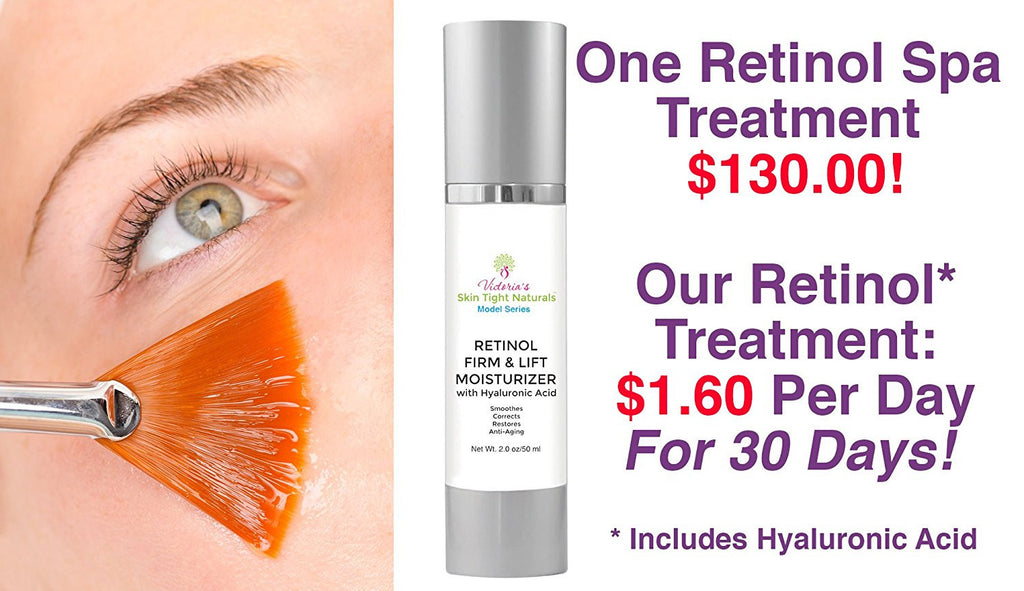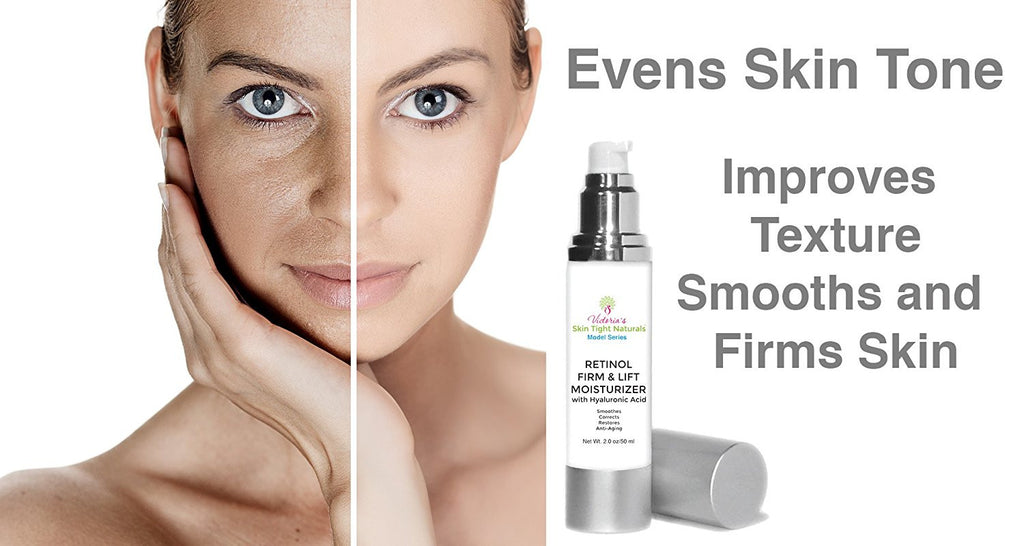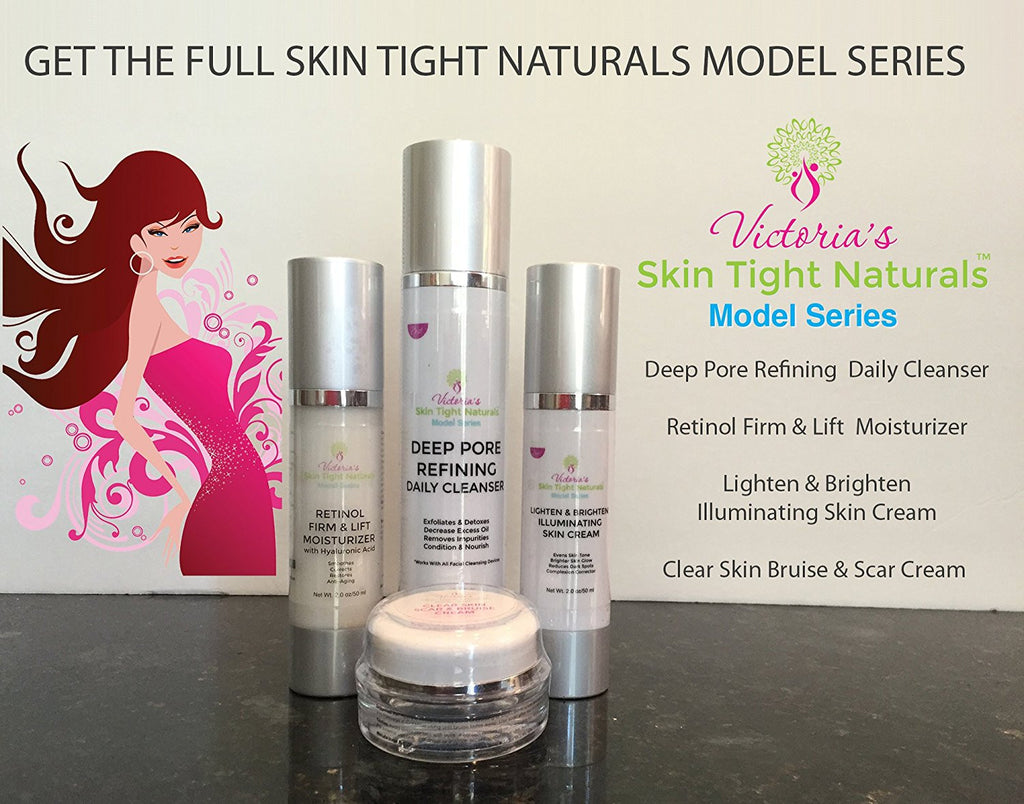 $29.97
$49.99
Retinol Firm and Lift Moisturizing Face and Neck Cream
Super hydrating skin cream that offers 3X more product per bottle than any one on the market,  helps restore and renew firmness, elasticity, and thickness to the skin. With continued use, it improves crepe skin texture.
Large 50 ml Airless Bottle, almost double of most retinols.

Amazing Benefits of Retinol - According to WebMD
Help reduce the appearance of lines and wrinkles
Boost skin elasticity
Improve skin collagen
Anti Aging for your skin
Slow collagen breakdown helps anti-aging
Lightens brown spots
Evens skin tone
Improves Crepey Crepe Skin Texture
High-grade most effective ingredients in this LARGE powerhouse formulation.
Retinol
Hyaluronic Acid
Olive Oil
Shea Butter
Rose Water
Jojoba Oil

Victoria's Best Retinol Firm & Lift Age Reversing Cream for wrinkles, saggy  and crepe skin is a powerful cocktail of antioxidants that may help diminish fine lines and wrinkles. This formulation may help restore and renew firmness, elasticity, and thickness to the skin. Retinol is a form of vitamin A that speeds up cell turnover, sweeps away the dead cells that cause dullness, and boosts collagen and elastin by stimulating cellular repair at the deepest level of the skin. The result is a smoother-looking complexion.
Safe for All Skin Tones & Sensitive Skin: Contains Hyaluronic Acid  and pure essential oil. That is dynamic duo that makes this formula transformative for your skin. The PURE HYALURONIC ACID makes it suitable for all skin tones and types.
HELPS CREATE FLAWLESS SKIN. This Combination of ingredients helps fill in wrinkles, smooth fine lines, brighten uneven skin, helps restore sun damage and removes sun and brown spots. YES! Reduces fine lines and increases skin volume to help get rid of wrinkles. You can witness your skin become smooth, firm and glow like you were under the lights of a million-dollar Hollywood film set. Your skin deserves to look good 24/7.

Retinol also revs up circulation by increasing blood-vessel formation, so your skin has more circulation, red blotches diminish while skin gets healthier. Hyaluronic acid is able to hold up to 1,000 times it's molecular weight in water.  It absorbs moisture and give your skin a superb voluminizing, plumping, smoothing and amazing moisturizing effect. And when combined with our other skin drenching and repairing ingredients, it's effect is multiplied 10 X.

This highly effective Retinol skin formula is a superior anti-aging, anti-acne dry skin and skin-refining formula. It is a Vitamin A booster and the longer you use it, the better your skin appears. It is perfect for all skin types and skin tones. It is a tremendous anti-inflammatory and provides antioxidant defense against free-radical damage.
Large 50 ml Airless Bottle
ORDER YOUR PERSONAL SUPPLY TODAY..and start feeling and seeing amazing benefits to your skin!
Suggested Use: Smooth evenly over face, neck and decolette or wherever you want to reform every morning and evening after cleansing with our Deep Cleaning Refining Pore Face Wash.  Be sure to gently massage well into the skin. And wait five minutes before applying anything else on your face. Allow the cells to become totally infused with the cream. It will soak it up and start the transformation and firming at that time. Can be used under make up also.

*Natural, GMO Free, Cruelty Free, Made in USA in Recyclable container. Designed to be healthy for you and our planet!