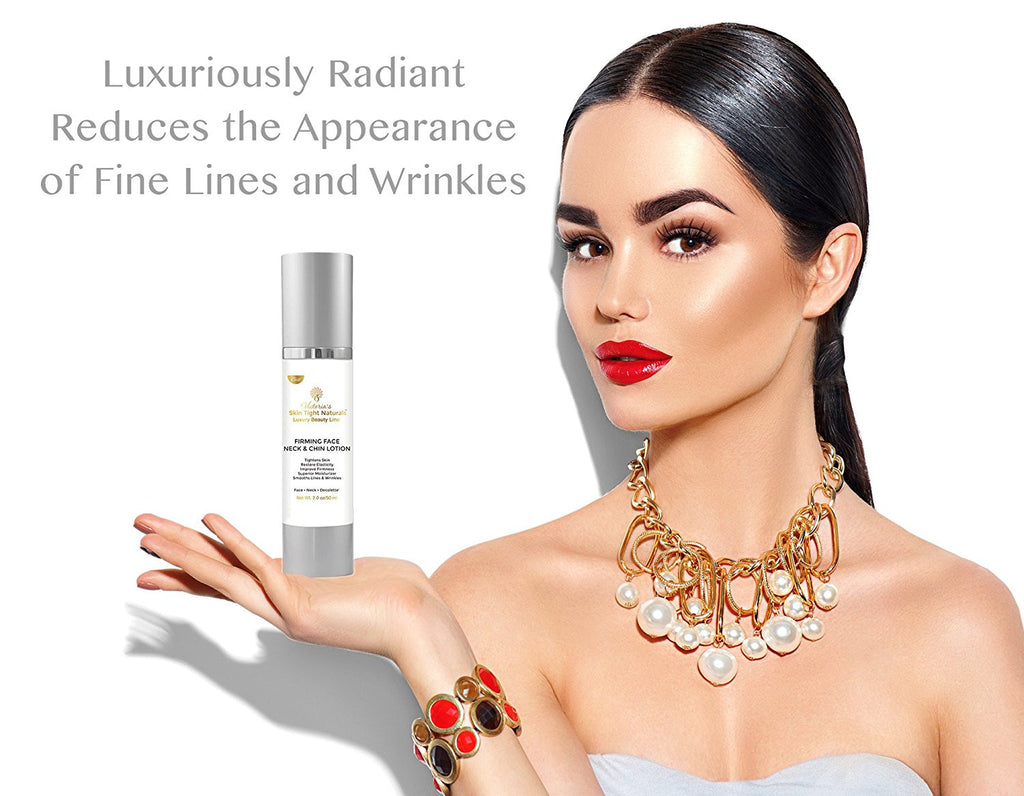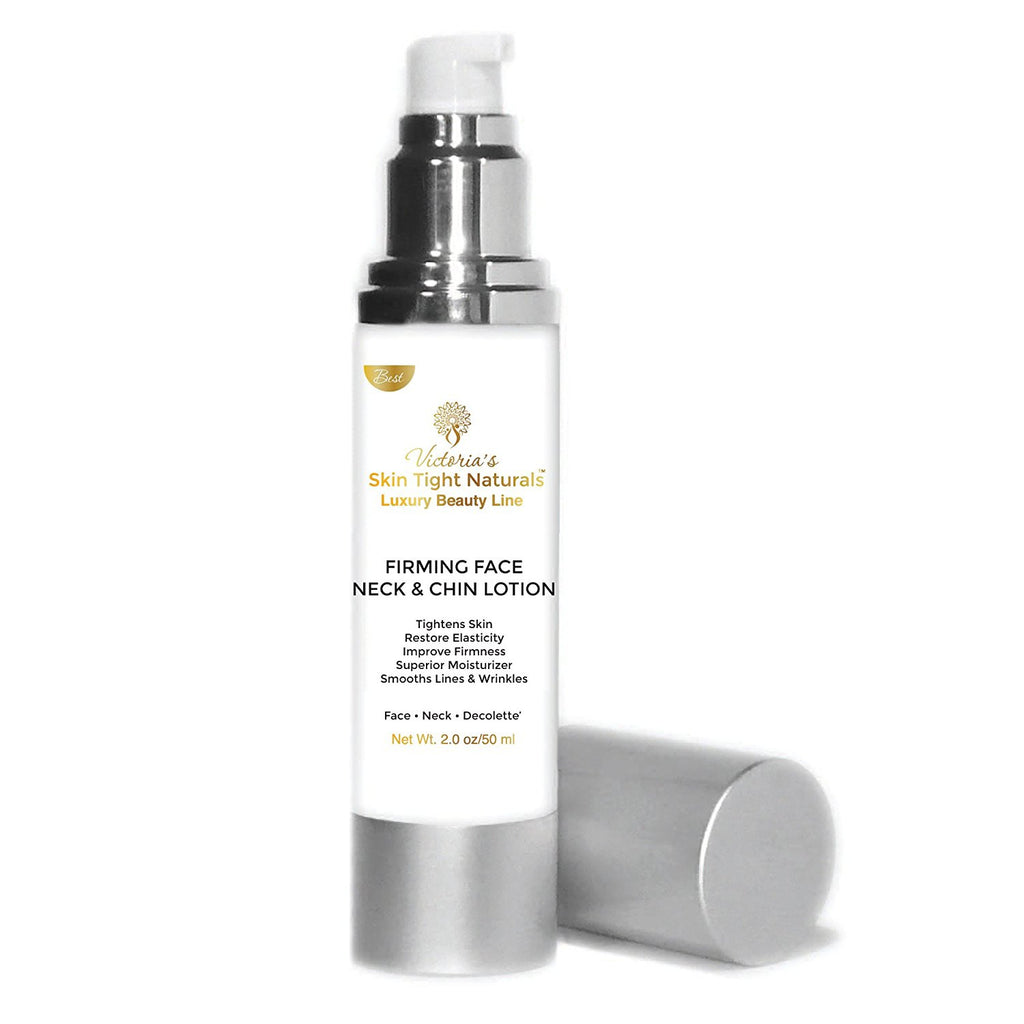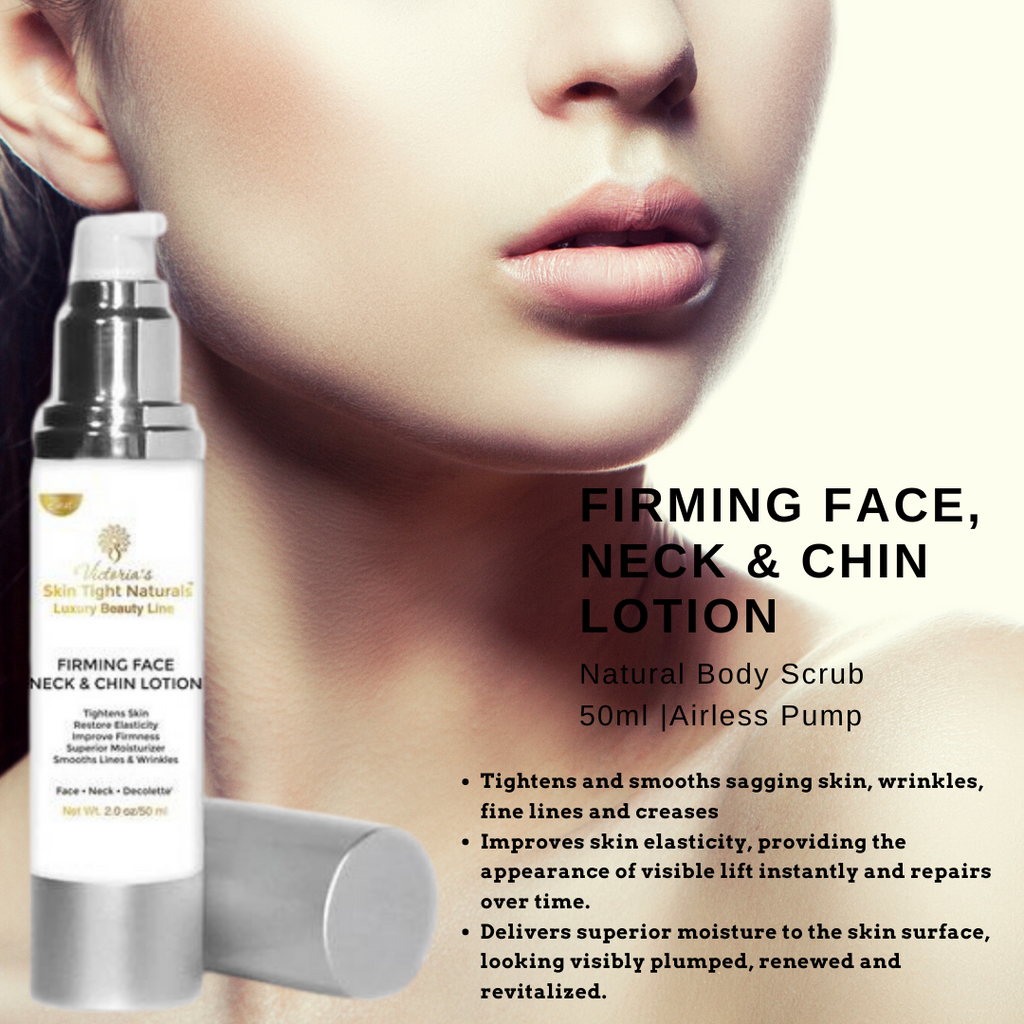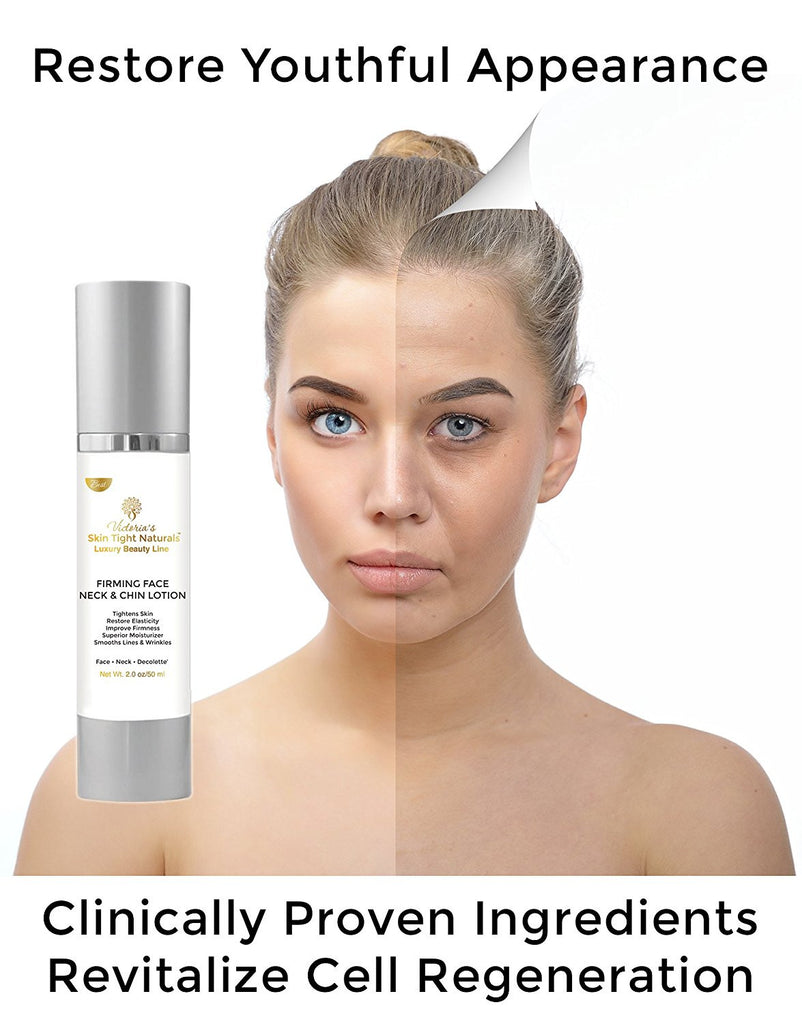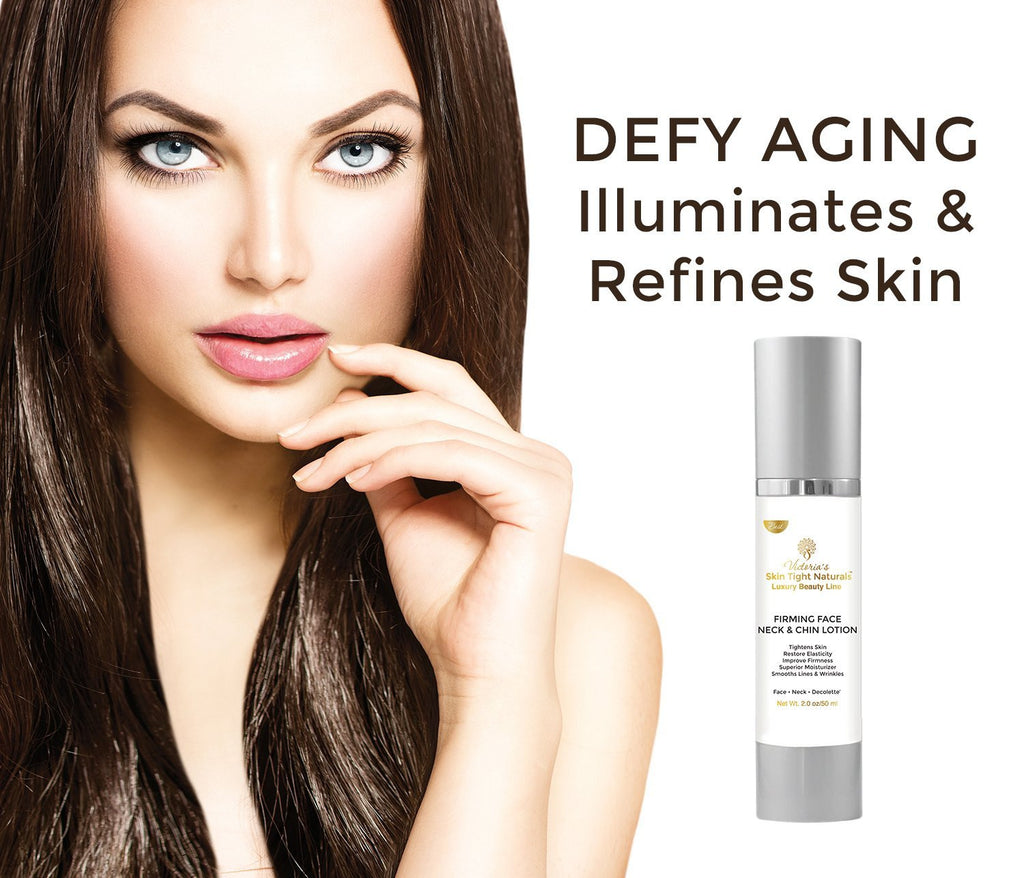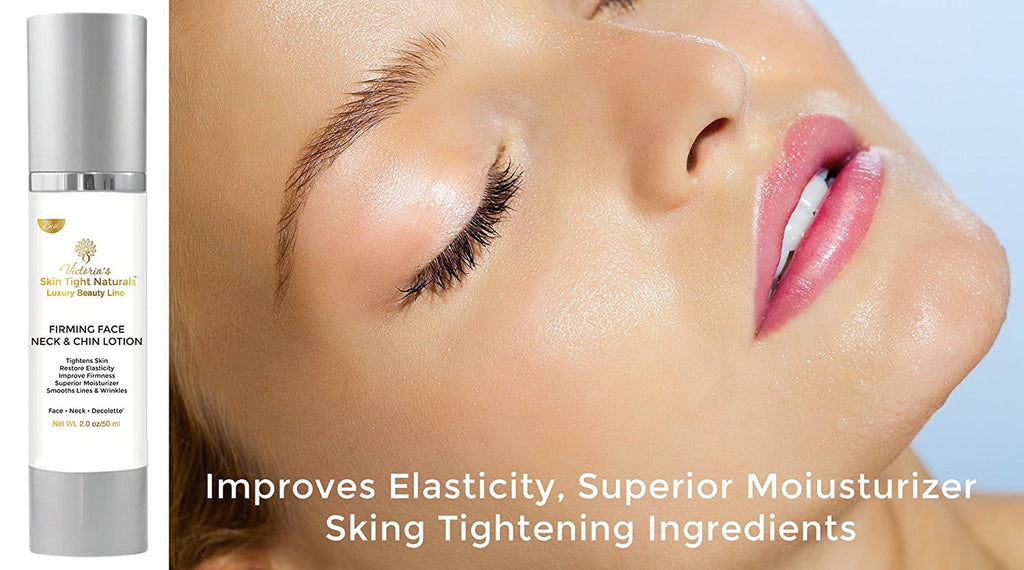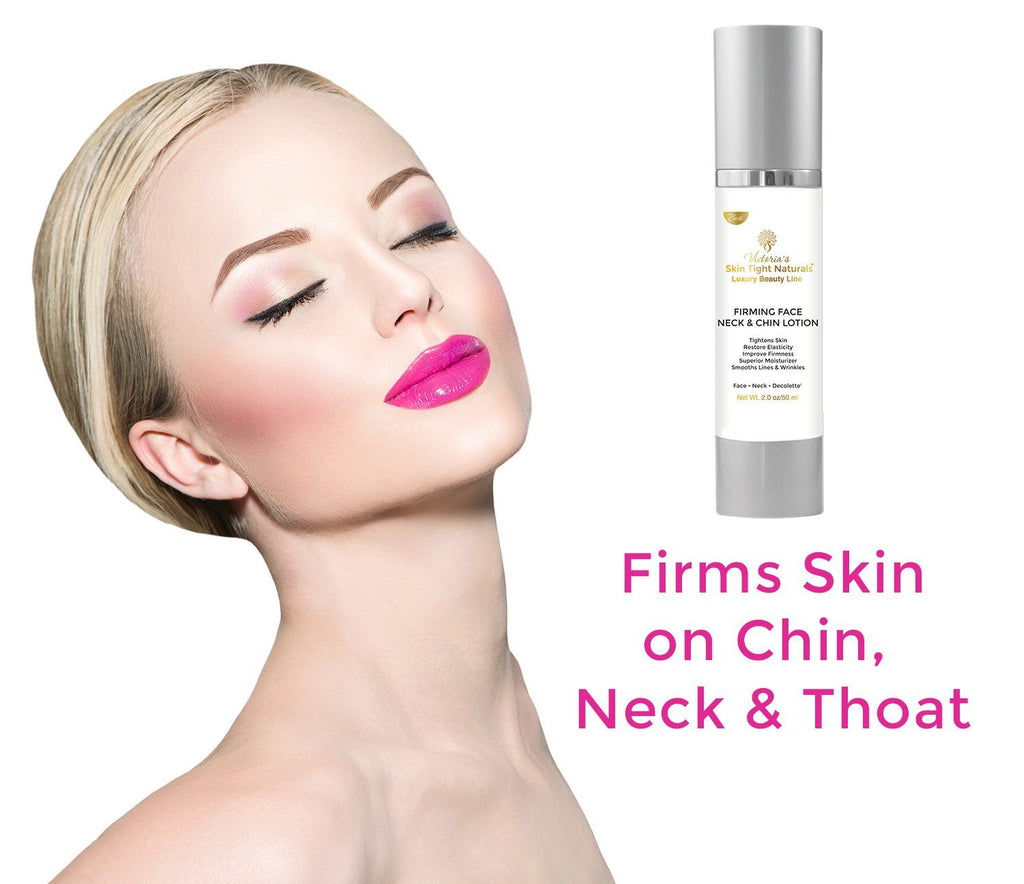 $29.97
$59.99
Firming Face, Neck & Chin Tightening Lotion Restores Elasticity Tone and Tightness!
Skin Rejuvenator For Wrinkles and Loose Skin! 
                   Reduces Appearance of Neck & Chest Wrinkles with Sustained Use          
While Offering a bonus Immediate Visible Lift

Wrinkles on face and neck area are smoothed and reduced

Formulated with natural ingredients that work with and support the production of collagen using your own skin's biochemistry
Need to look great in a hurry? Do you want to look more youthful and vibrant instantly? You need HYALURONIC ACID Multi Action Cream! It helps plump your skin and creates a youthful round appearance to the cells. This magical element holds 1000 times it's weight in water and that helps create a smooth appearance. Loose skin on your face and neck and those stubborn lines that crease above and between your breasts steals your confidence and allure! But with these time tested reshaping powerful ingredients, you can get it back. Plus there are several more key ingredients too numerous to list! This formula is truly transformational.
Visible Skin Tightening & Firming: Perfect for firming lax and sagging skin. Helps repair crepe skin after a good exfoliation. Clinically Proven Advanced Ingredients reduce wrinkle depth & size. Made for all age skin that needs firming and tightening. Delivers powerful anti-aging and repairing agents.
SAFE & NATURAL Look Amazing Feel Glamorous Contains Radically Effective Ingredients like Hexapeptide-8, this peptide from Heaven actually eases face muscle tension and that reduces the appearance of wrinkles within minutes. Hallelujah. Instant wrinkle reduction and glow.
Some Firming Creams are so thick loaded with heavy oils that block your pores, smear all over your pillows, make your make up look too fake. Not ours, it's different from other formulas it's pure and complete with no fillers!
Our Rejuvenating Firming lotion delivers superior moisture to dry, wrinkled flat skin. This is may of our model's favorite formula because it contains the building blocks for radiant younger-looking skin. Fills in wrinkles, smooths lines and helps repair crepe skin after exfoliation. It is crucial to remove rough, crinkled skin with regular exfoliation before applying our rich Tighten Up Crepey Skin Cream.


Restore Elasticity & Build New Skin Tightening Collagen with Superior This Moisturizer To Restore Firmness and Plump Up Cells:
Visibly reduces the appearance of face, neck & chest wrinkles
Wrinkles around the throat and neck area are smoothed and reduced

Formulated with natural ingredients that are support production of your own skin's biochemistry to repair collagen and increase skin elasticity

No wax, petroleum's or parabens to clog your pores. 
Clinically Proven advanced ingredients reduce wrinkle depth & size
Encourages cell regeneration, collagen restoration, and elastin acceleration
Tightens and smooths sagging skin, wrinkles, fine lines and creases
Improves skin elasticity, providing the appearance of visible lift instantly and repairs over time.

ORDER YOUR PERSONAL SUPPLY TODAY..and start feeling and seeing amazing benefits to your skin!
Large 50 ml Airless Bottle

Suggested Use: Smooth evenly over face, neck and decolette or wherever you want to reform every morning and evening after cleansing with our Deep Cleaning Refining Pore Face Wash.  Be sure to gently massage well into the skin. And wait five minutes before applying anything else on your face. Allow the cells to become totally infused with the lotion. It will soak it up and start the transformation and firming at that time. Can be used under make up also.

*Natural, Clean, GMO Free, Cruelty Free, Made in USA in Recyclable container. Designed to be healthy for you and our planet!