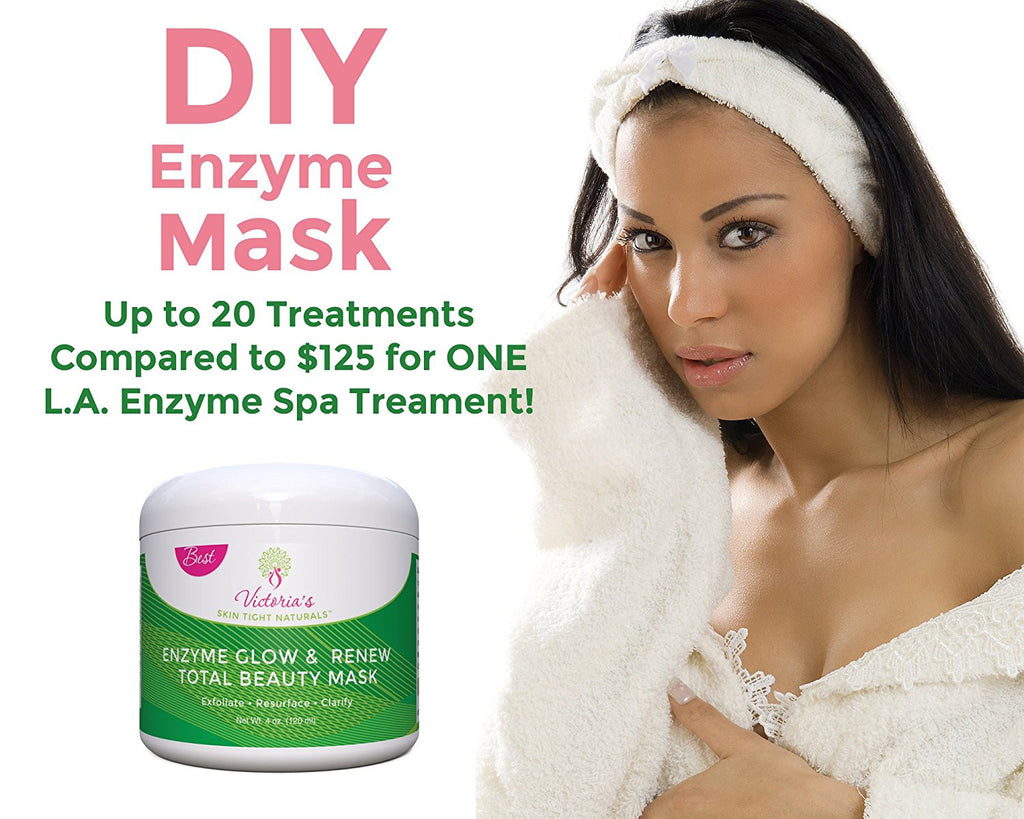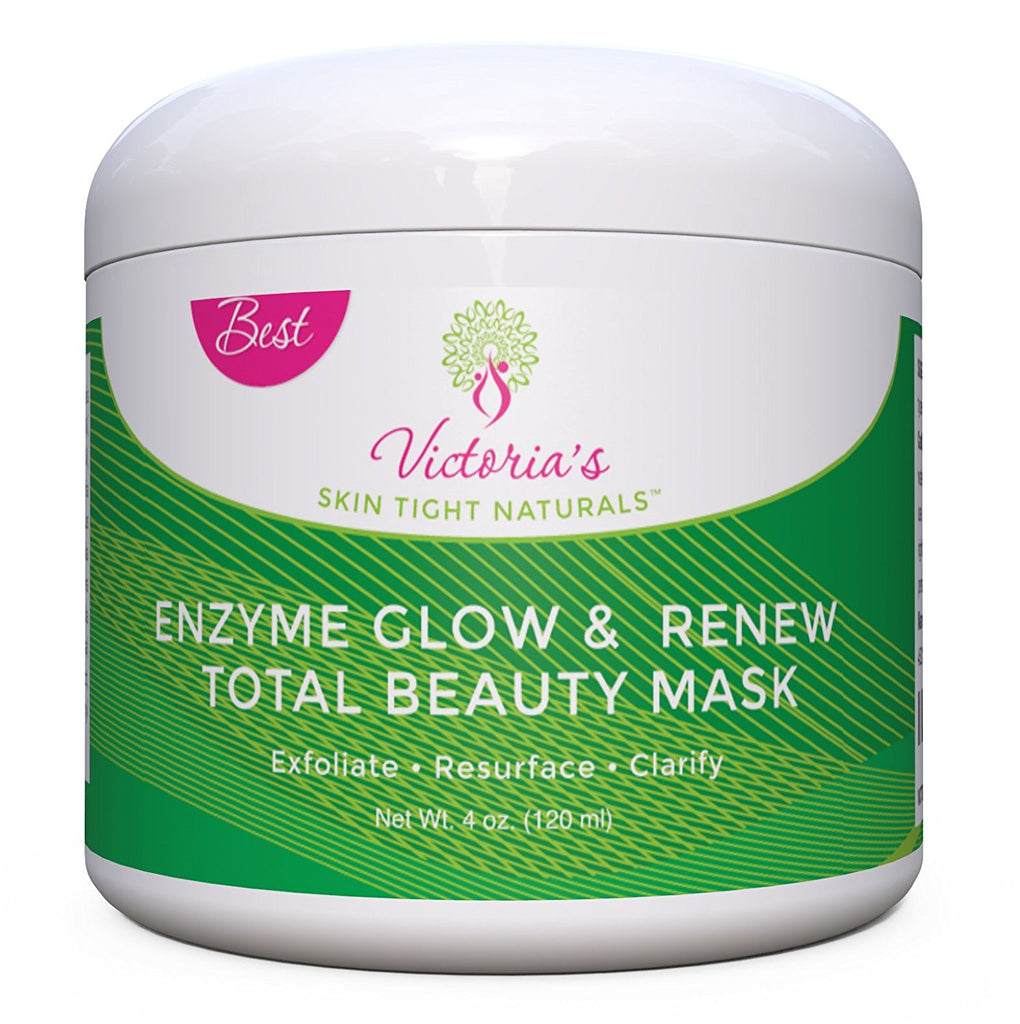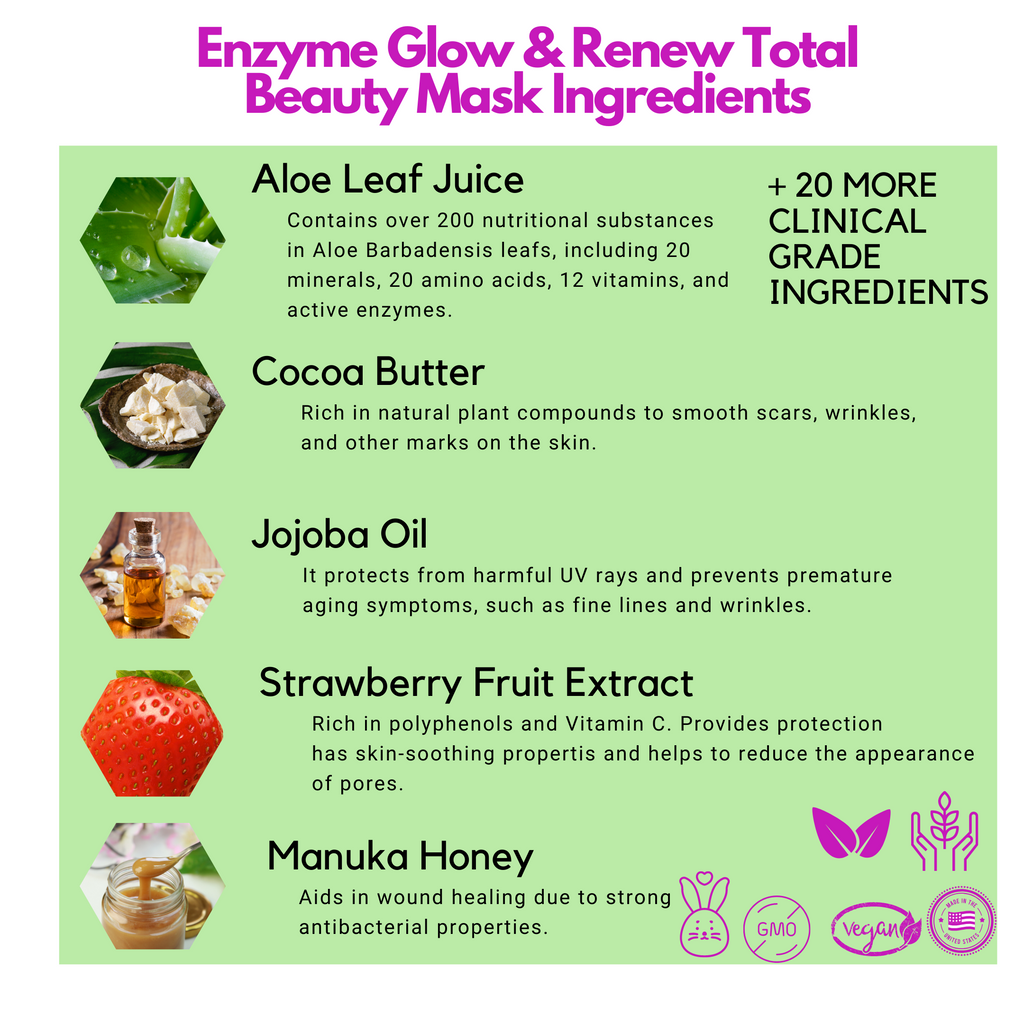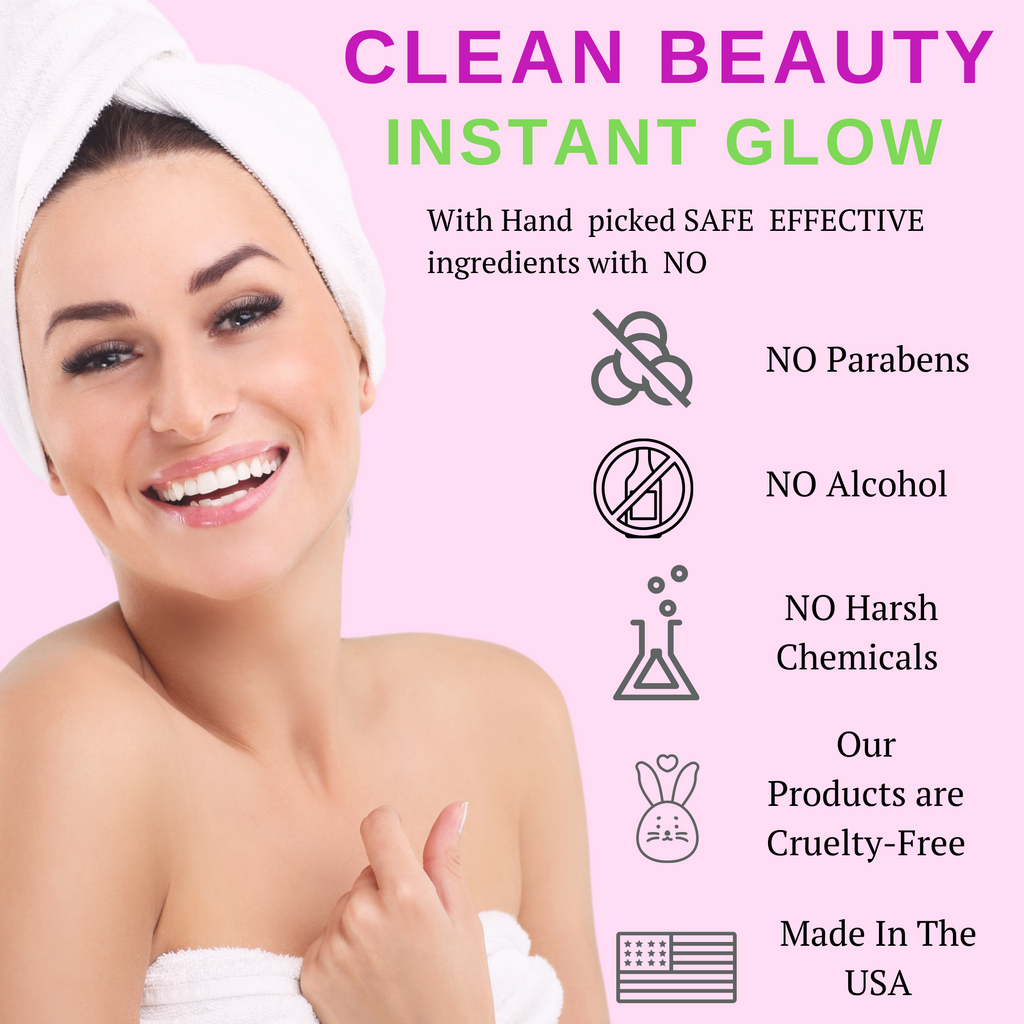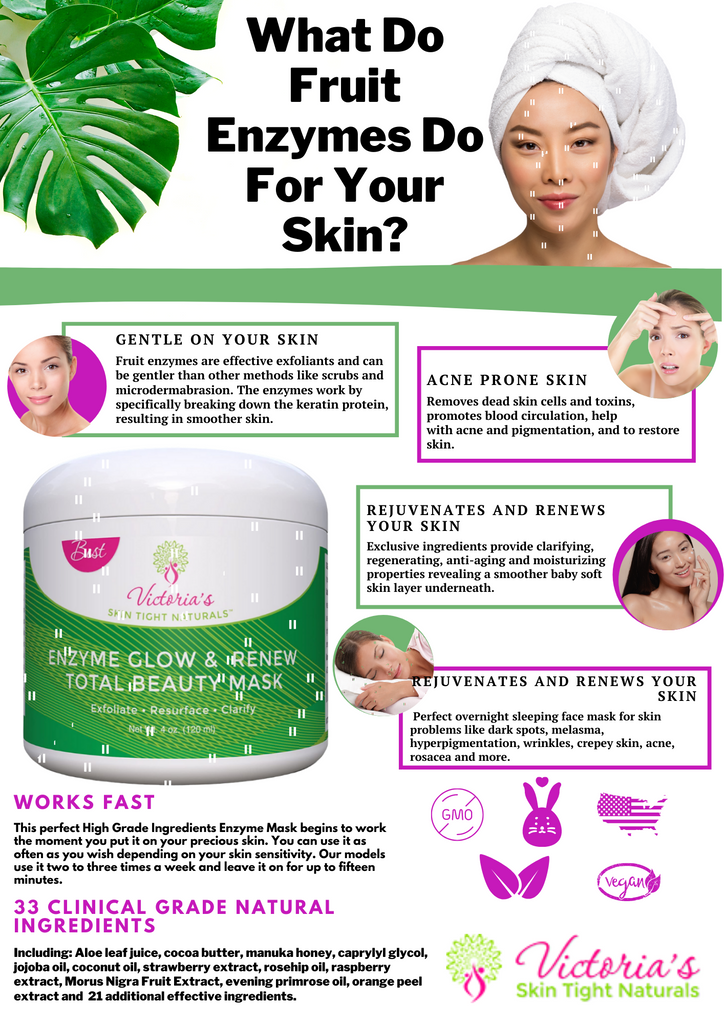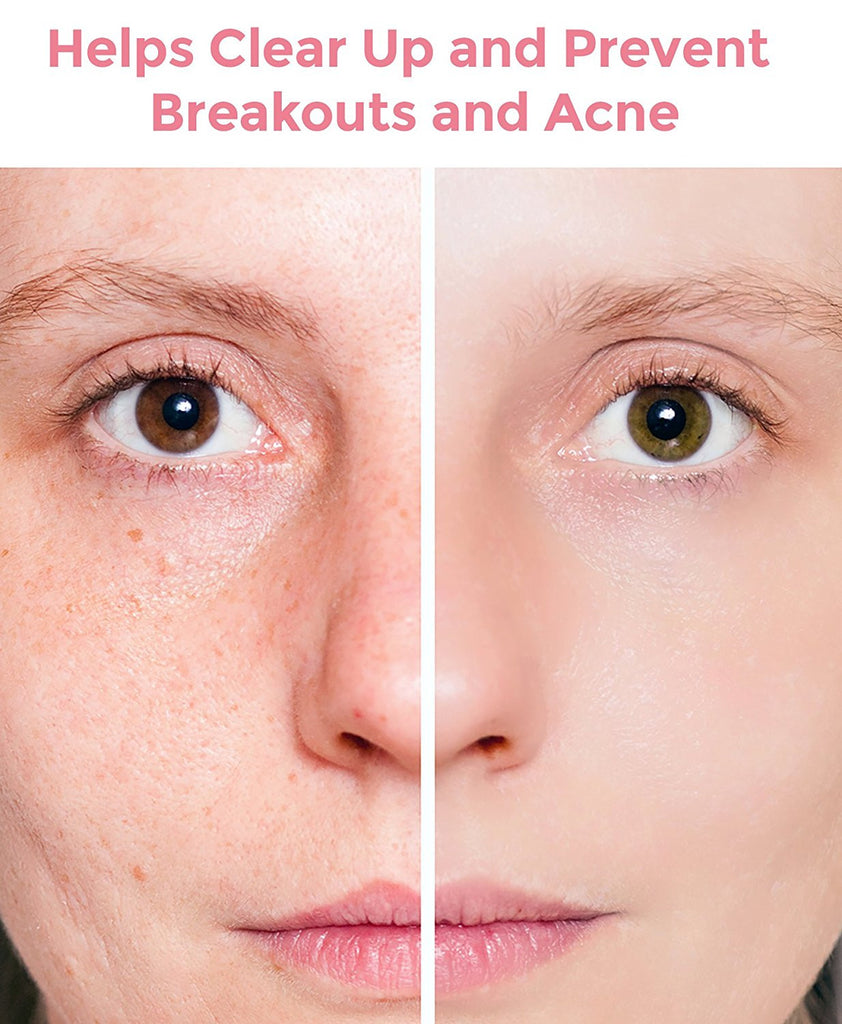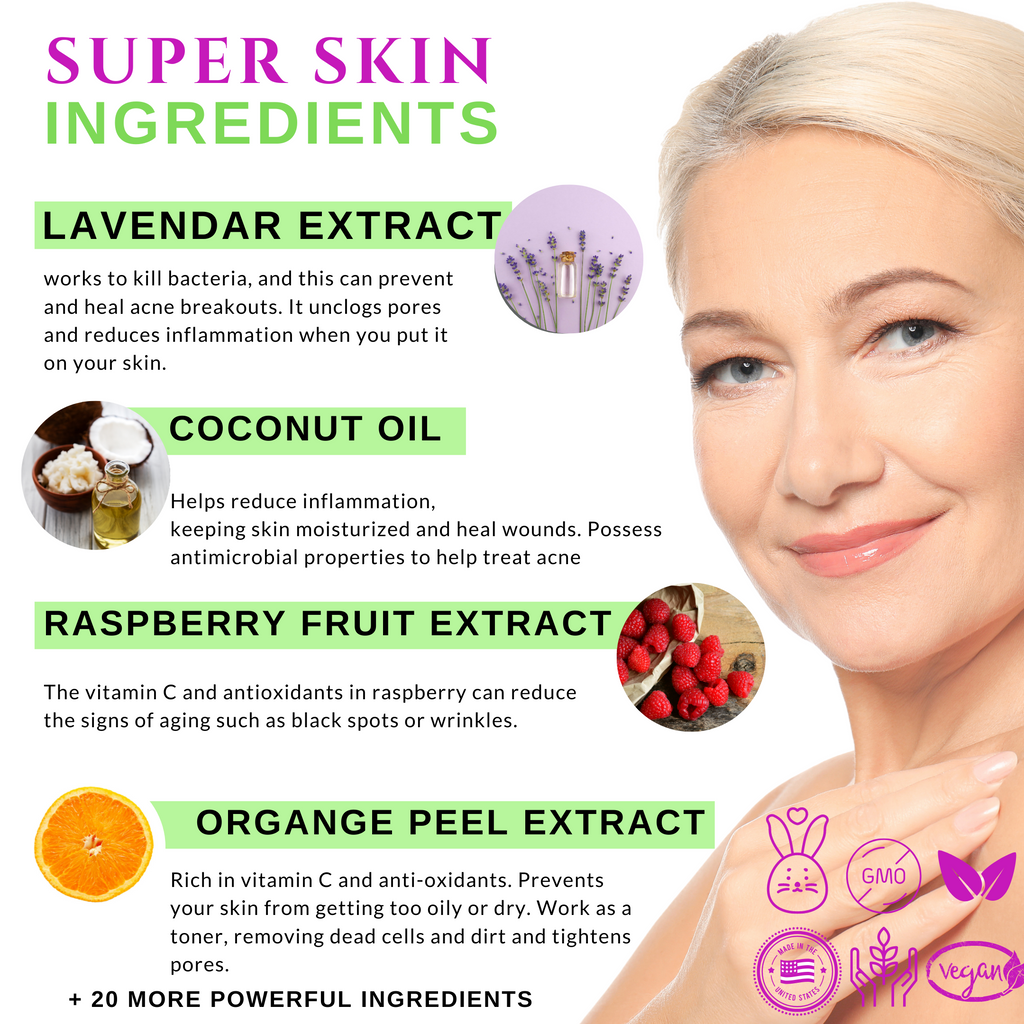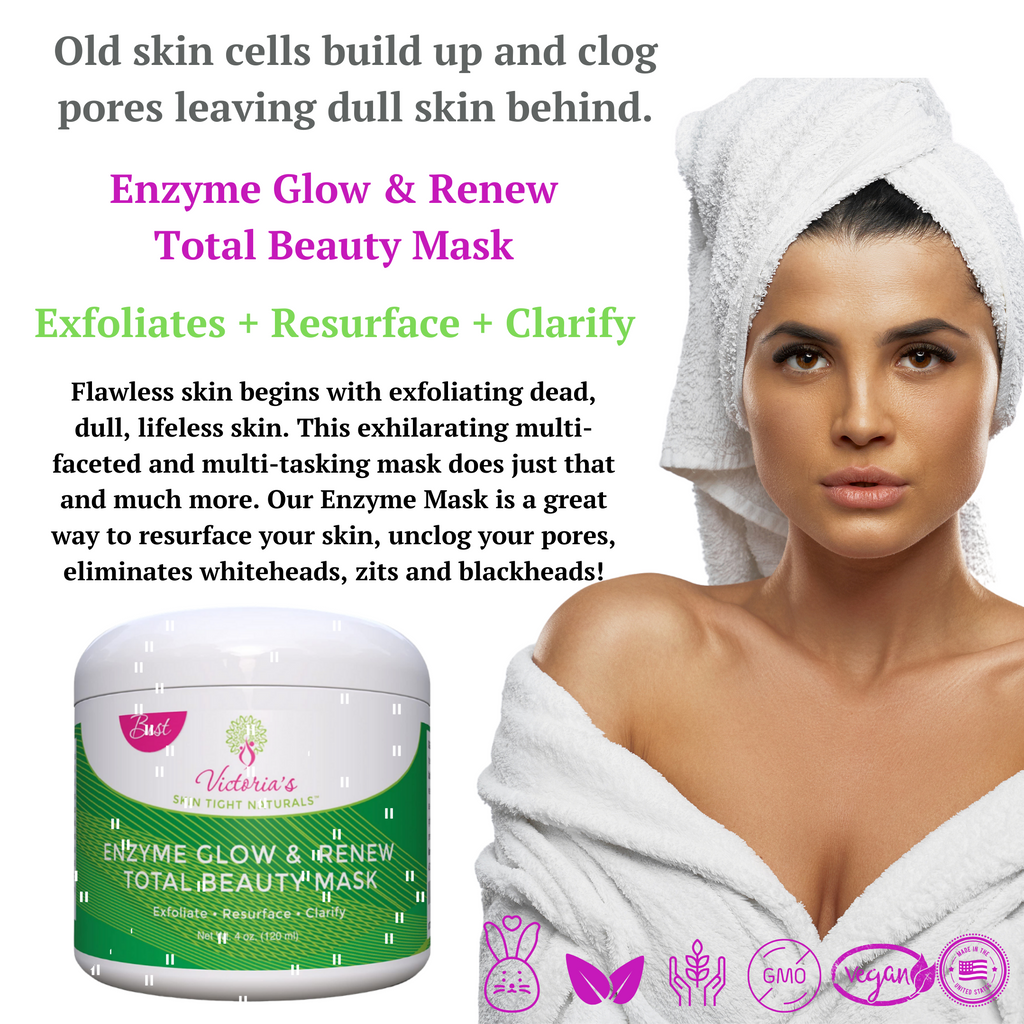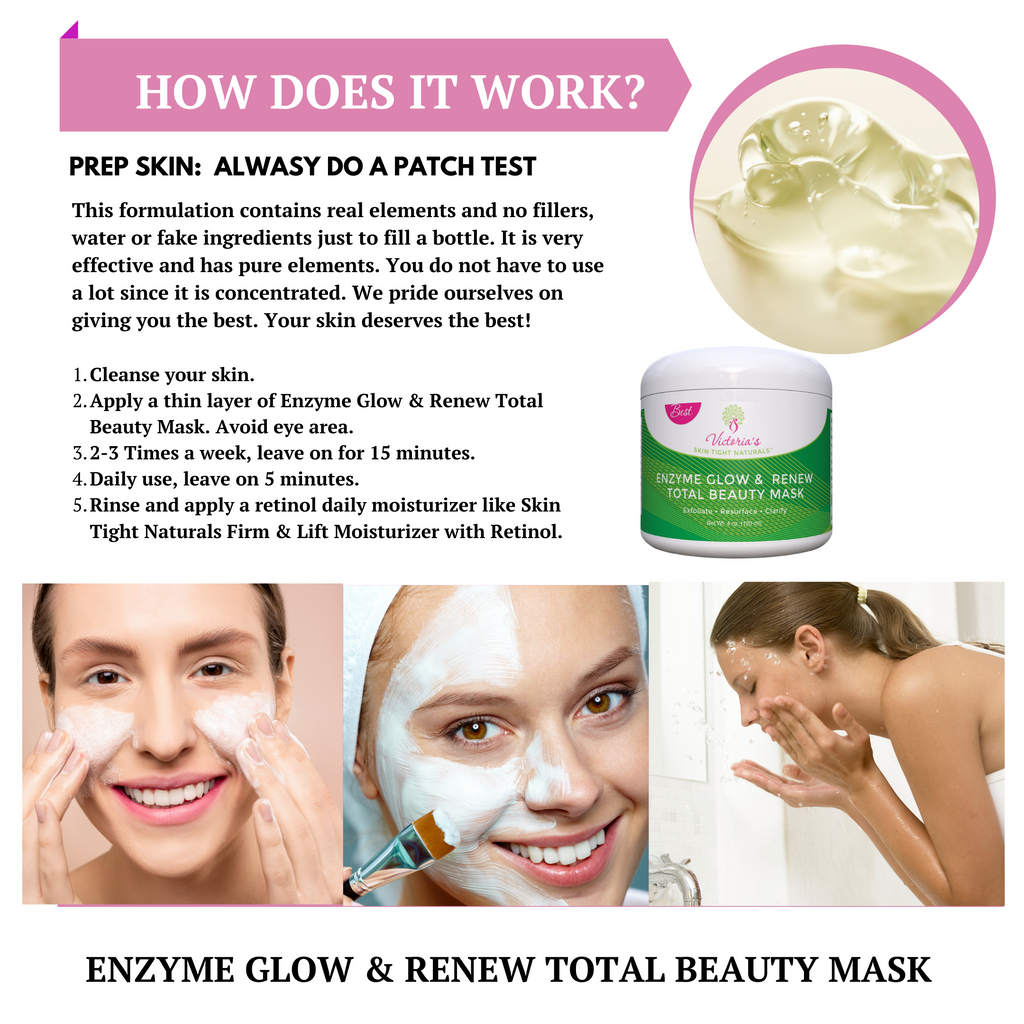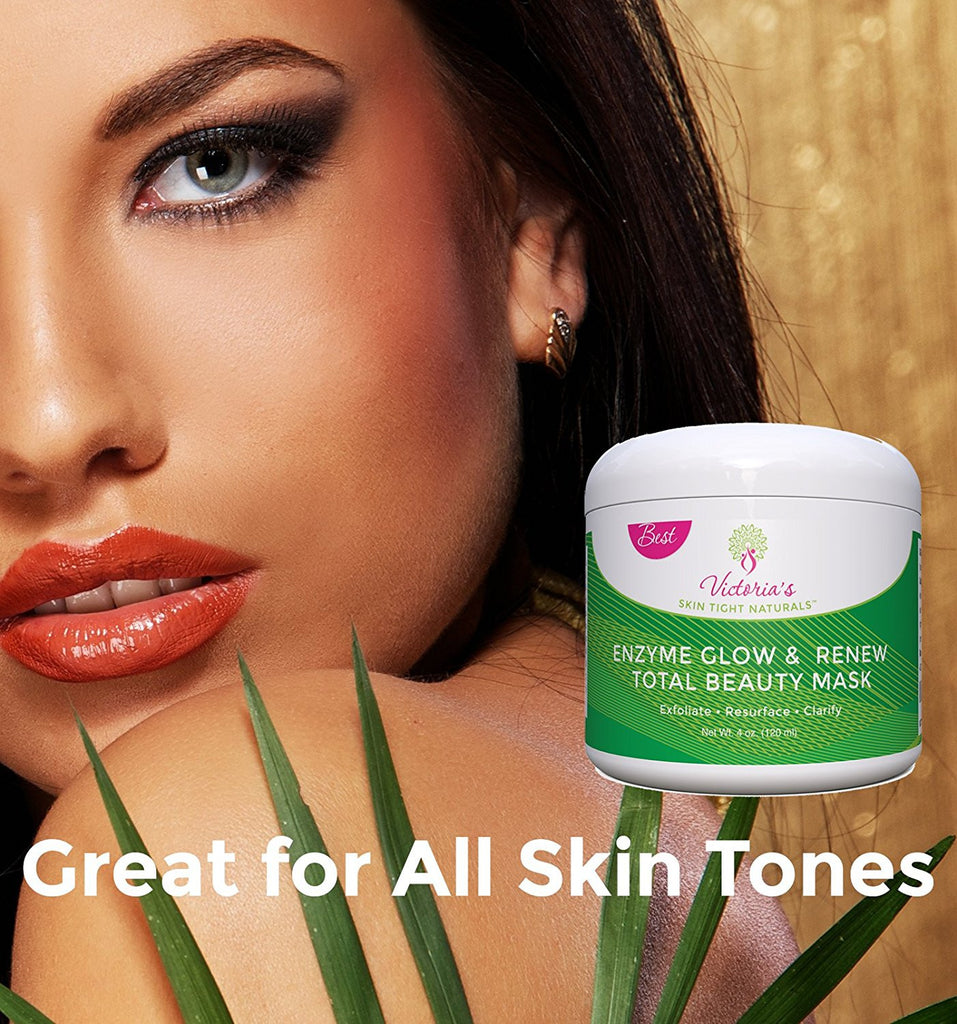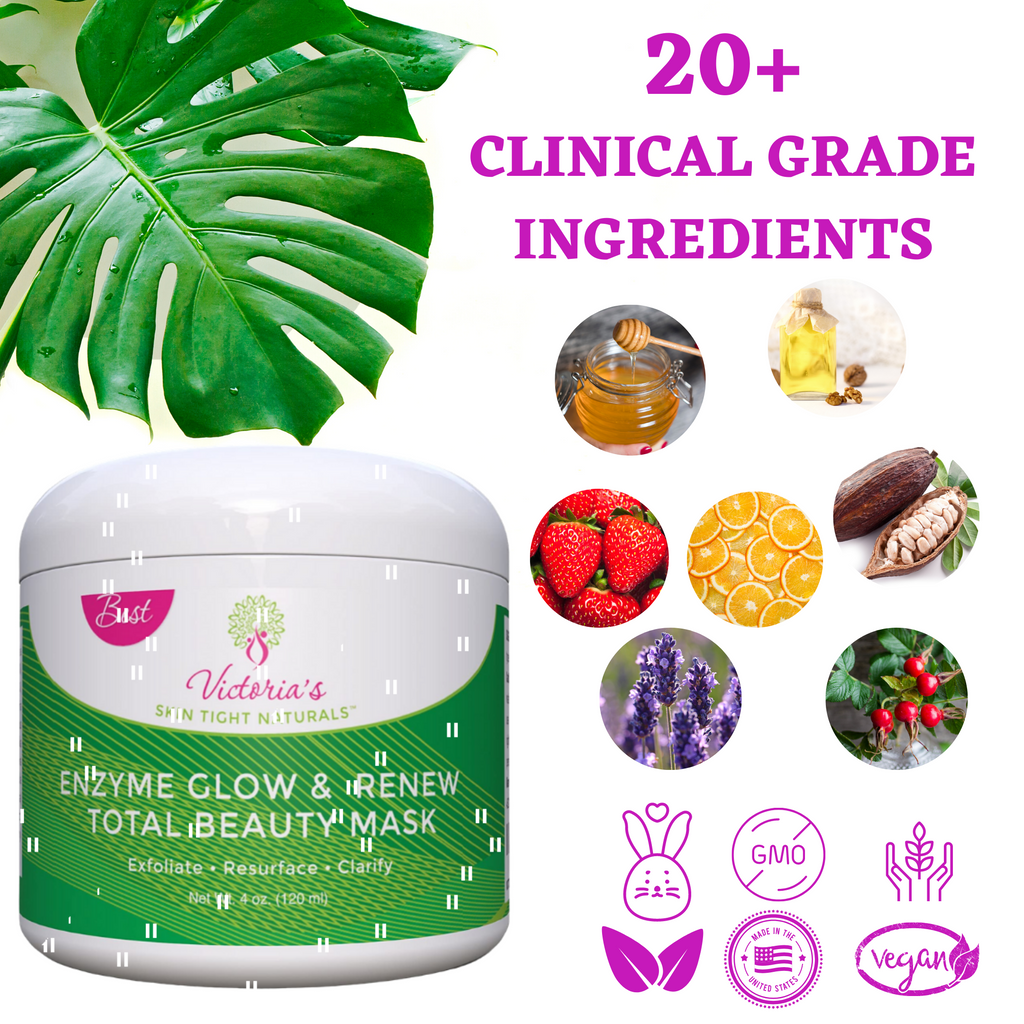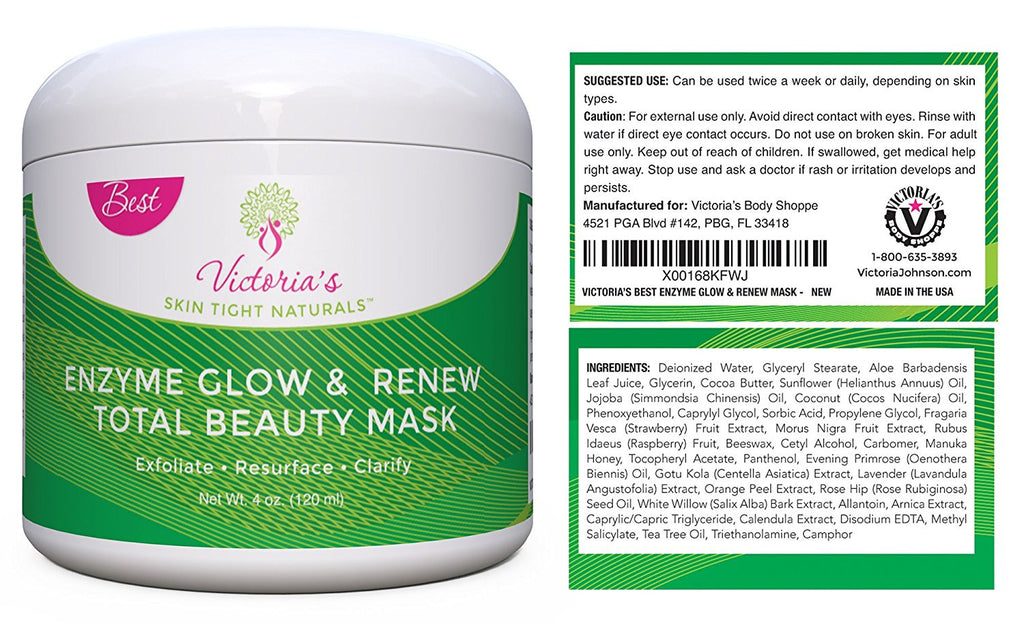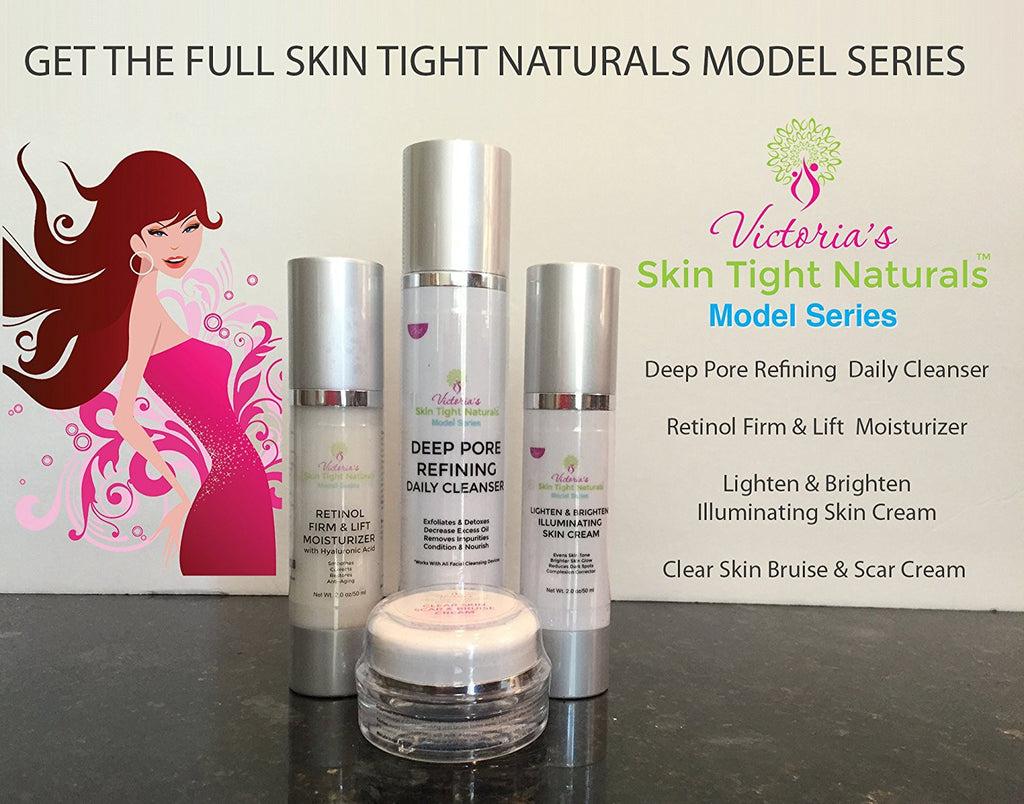 $23.97
$59.99
Enzyme Glow & Renew Total Beauty Mask Anti Wrinkle
Natural Exfoliating & Skin Brightening Enzyme Mask: Flawless skin begins with exfoliating dead, dull, lifeless skin. This exhilarating multi-faceted and multi-tasking mask does just that and much more. Our Enzyme Mask is a great way to resurface your skin, unclog your pores, clears dark spots, even out blotches, eliminates whiteheads, zits, and blackheads!
When you use this mask, you Naturally slough away leftover makeup, remove excel oil, begin to eliminate uneven skin tone that often shows up as poor skin tone, freckles, dark spots, blemishes, pimples or acne. Using our Enzyme Mask regularly combine with a healthy diet and nutrient hydration, your skin can be rehabilitated and become healthy with a radiant and natural beautiful glow!
This perfect High-Grade ingredient Enzyme Mask has over 20 ingredients and is made with powerful natural fruit enzymes, natural essential oils and fruit extracts. It begins to work the moment you put it on your precious skin. It is so effective that you can sense it working. You can use it as often as you wish to depend on your skin sensitivity. We have our models use it two to three times a week and leave it on for up to fifteen minutes. It's gentle on the skin, yet powerful against the problems that the skin can have. It unclogs pores, clarifying for pimples, blotches and dark spots and regenerates aging skin by reversing the aging process.

Effectively used twice a week to daily use depending on skin types. One to two times per week, leave on up to fifteen minutes. Daily use, leave on for up to five minutes. Apply the mask and let it work. Rinse off with warm water. Follow with a good moisturizer and your makeup will go on smooth as silk.

The Powerful Enzymes Remove the dead skin that is hiding your smoother baby soft layer underneath. Then it hydrates and moisturizes the new skin, renewing it, as it is revealed. This provides you with smoother, more toned looking and even colored skin; giving you a fresher, happier and sexier looking appearance.
This Formulation Contains real elements and no fillers, cheap water or fake ingredients just to fill a bottle. It is very effective and has pure natural, yet potent skin improving elements. You do not have to use a lot since it is concentrated. We pride ourselves on giving you the best. Your skin deserves the best!
See Ingredient list in photos!
Try this magnificent Multi-tasking mask for optimal skin renewal, clearing, and radiance. Pure natural, yet powerful ingredients! It is amazing, your skin will be detoxed, cleansed purified and look fabulous after you use it!

Helps to:
Improve Skin Radiance
Clear and Shrink Clogged Pores
Even and Smooth Out Skin Tone
Minimize and Clear up Breakout
Firms Skin Plus Tone and Renew Your Skin Texture           
Effective on Face, Neck and Chest or anyplace you want smoother, sexier firmer skin.                                                  

ORDER YOUR PERSONAL SUPPLY TODAY..and start feeling and seeing amazing benefits to your skin and body!
*Natural, GMO Free, Cruelty Free, Made in USA in Recyclable container. Designed to be healthy for you and our planet!