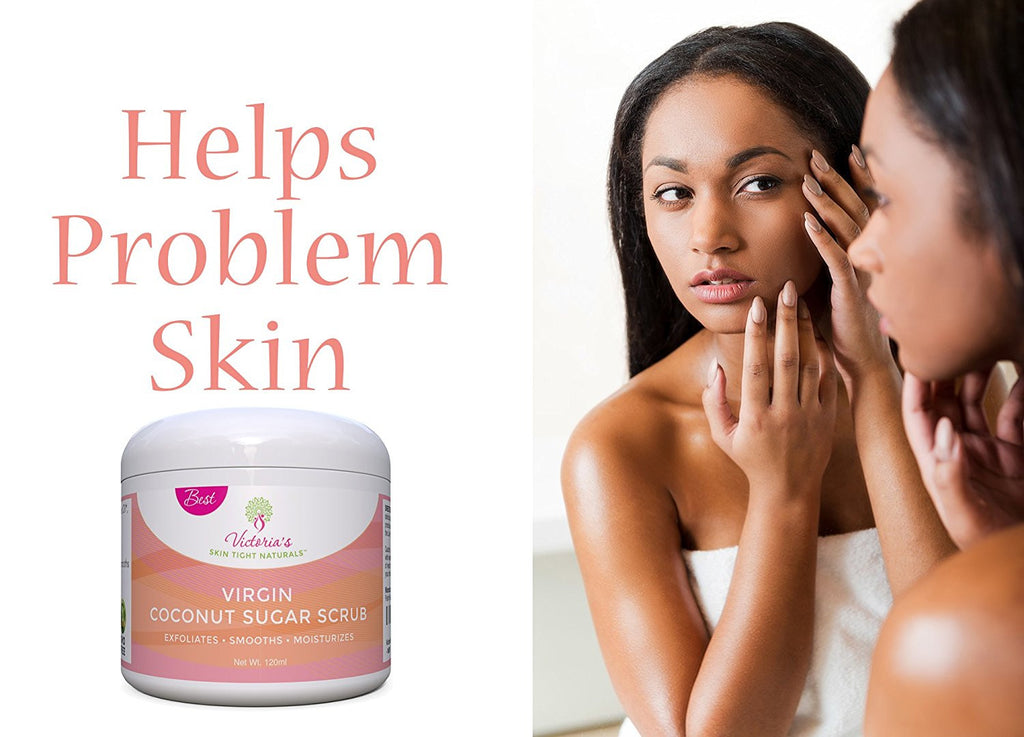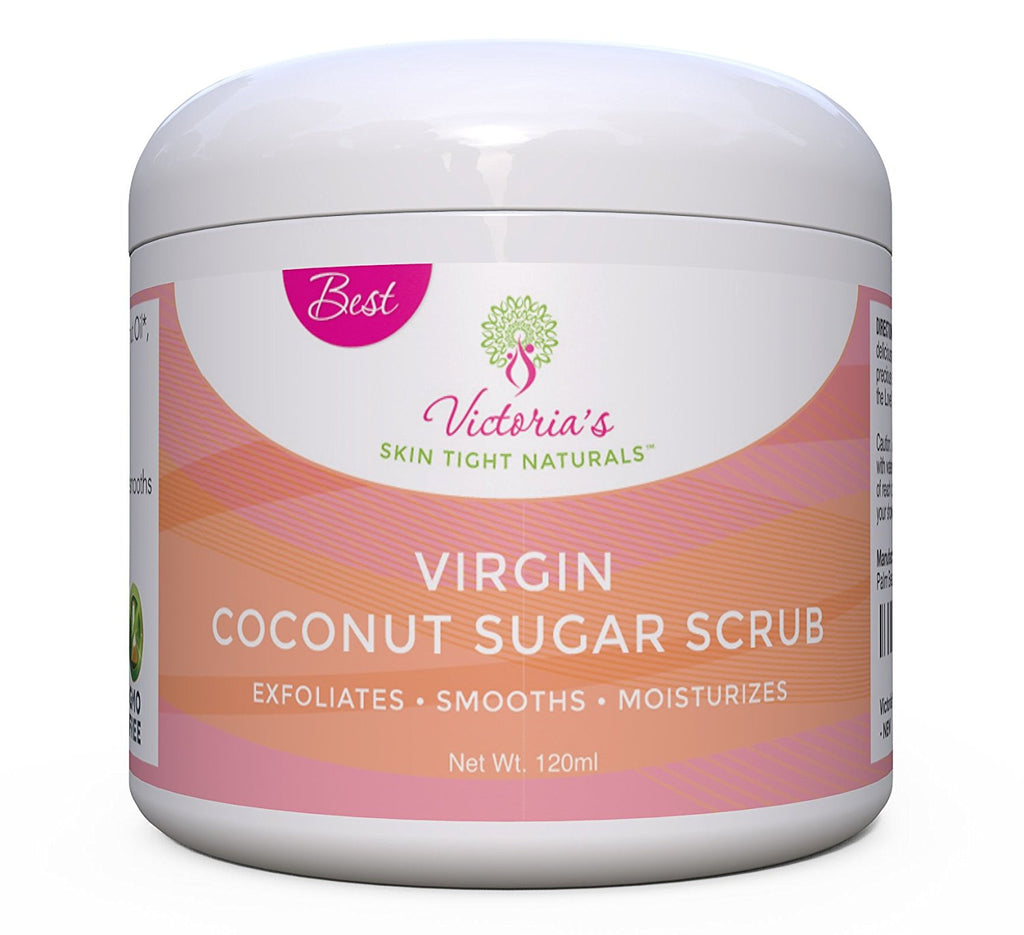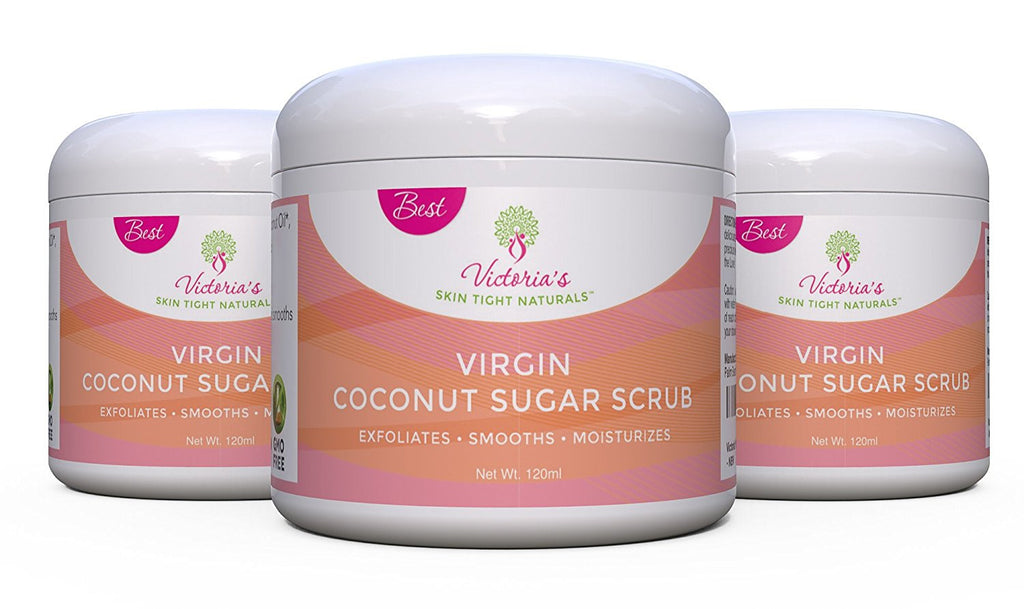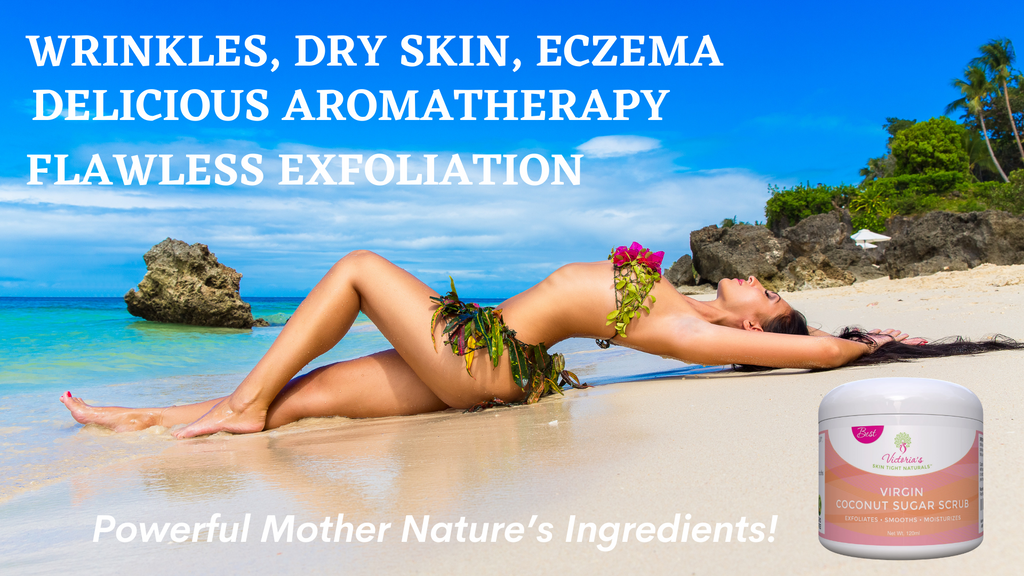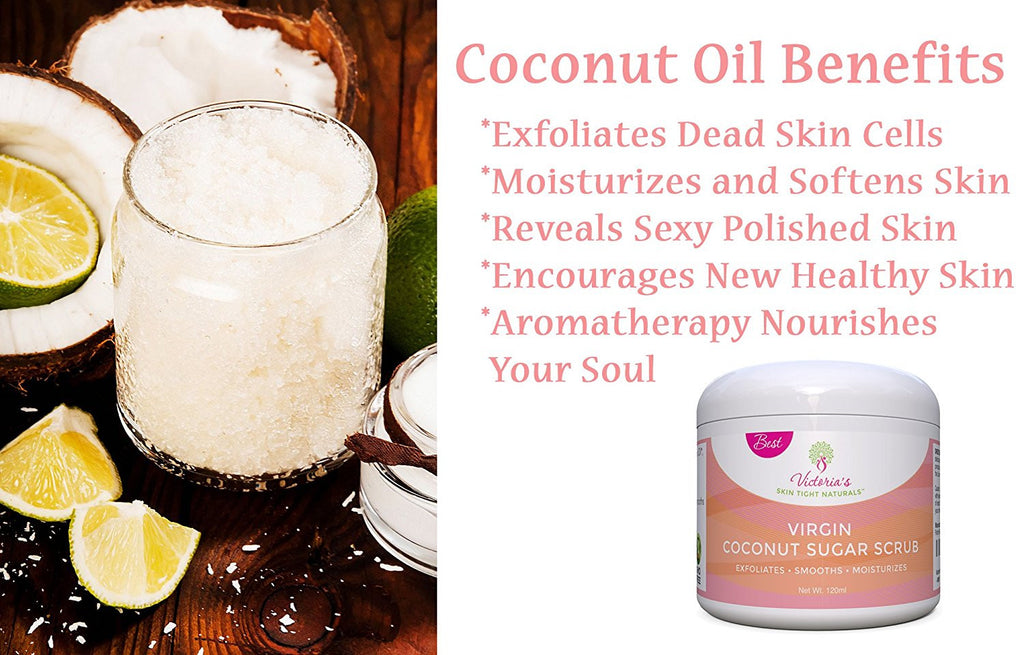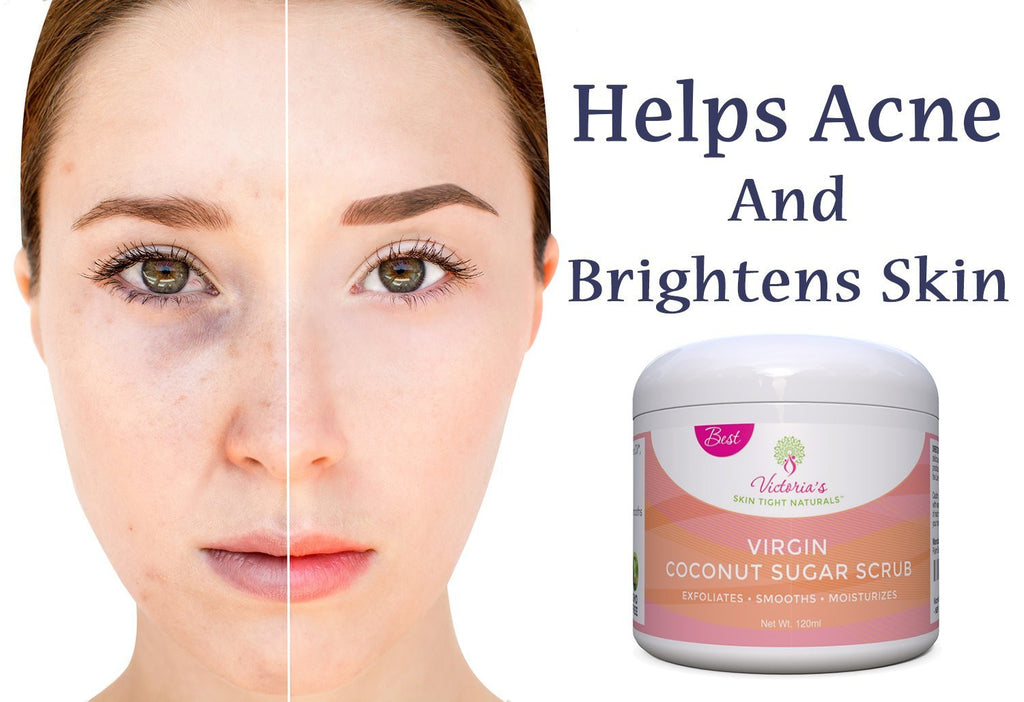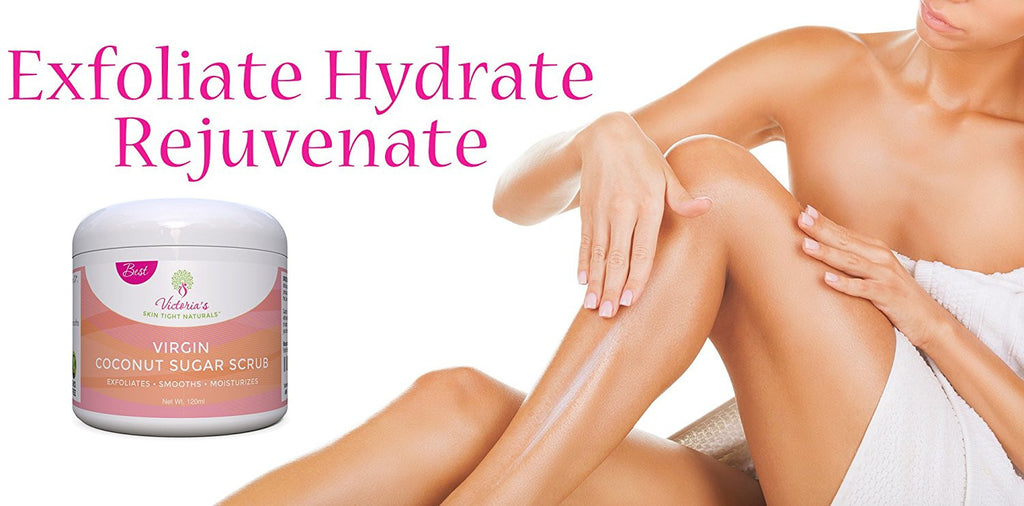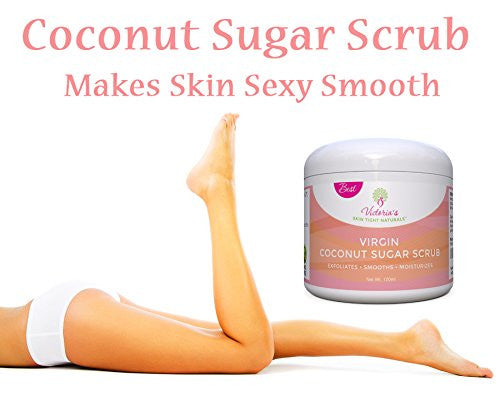 $23.97
$49.99
Virgin Coconut Sugar Scrub With Rich Oils and Creams
Virgin Coconut Sugar Scrub With Rich Oils and Cream

Beautiful Benefits:

Exfoliates Dead Skin Cells
Moisturizes and Softens Skin
Reveals Smooth Polished Skin
Encourages New Healthy Skin
Increases Collagen Regeneration
Packed With Collagen Producing Vitamins and Minerals

Amazing Exfoliator - It is an excellent natural exfoliator that removes dead skin cells. Exfoliation assists the natural process of skin shedding by removing dead skin cells and encouraging new healthier cells to flourish. Plus exfoliation with oil infused formula gives your skin a sexy polished glow.
Our Pure Cane Sugar is a natural substance that contains AHA or Alpha Hydroxy Acids. Why is that important? Because AHA reduces the unsightly signs of aging caused by wrinkles, uneven skin tone, and other skin abnormalities.

There are natural chemicals contained in sugar that works to form new collagen and increase the thickness of skin without causing inflammation.
Pure Virgin Coconut Oil: Using the popularity and amazing benefits of Virgin Coconut oil, this natural body healing organic scrub is pure, concentrated and mouthwatering. It is lovingly prepared in a sustainable green environment that uses only the best of the best elements that are good you and the environment. No fillers, no preservatives, and no artificial gunk to clog your pores or your sink.
Flawless Exfoliation: It has a perfectly delicious aroma and flawless exfoliating texture that melts into the body, this is truly a delightful body treatment for home and spa use. It is made with Raw Cane Sugar, Virgin Coconut Oil, Jojoba Oil, Olive Oil and Rich Shea Butter. The natural glycolic found in sugar allows for the exfoliating power of Alpha Hydroxy Acids. Your skin will thank you with not only being smooth but also nourished with the amazing powers of Neem, Coconut and Vitamin E. 
Wrinkles, Dry Skin, Eczema, Acne Stretch Marks: Powerful Mother Nature's Ingredients! The Dermatology industry has heralded the amazing benefits of COCONUT OIL to reduce dry skin ailments, to reduce the itching and dryness of eczema as it helps to heal the damaged skin cells. It has been shown to HELP PREVENT AND REDUCE STRETCH MARKS depending on how deep and old they are.
Exfoliates Dead Skin Cells
Moisturizes and Softens Skin
Reveals Sexy Polished Skin
Encourages New Healthy Skin
Makes Skin Silky Smooth

If you are exfoliation freak like Victoria and our models, you will appreciate the pureness sexy skin polishing and regenerating oils.
Directions: For use on hands, feet, lips or total body in the shower, bath or spa treatment: Scoop a small amount between fingers, apply to wet skin and gently massage in a circular motion, focusing on rough areas. Rinse thoroughly and pat dry. Finish up with our Retinol Moisturizer to complete your skin renewal process.

Organic Natural Ingredients
Raw Cane Sugar                                                                                                 Virgin Coconut Oil                                                                                                   Jojoba Oil                                                                                                             Olive Oil and                                                                                                            Rich Shea Butter
Order Yours Right Now!
GMO Free, Cruelty Free, Made in USA