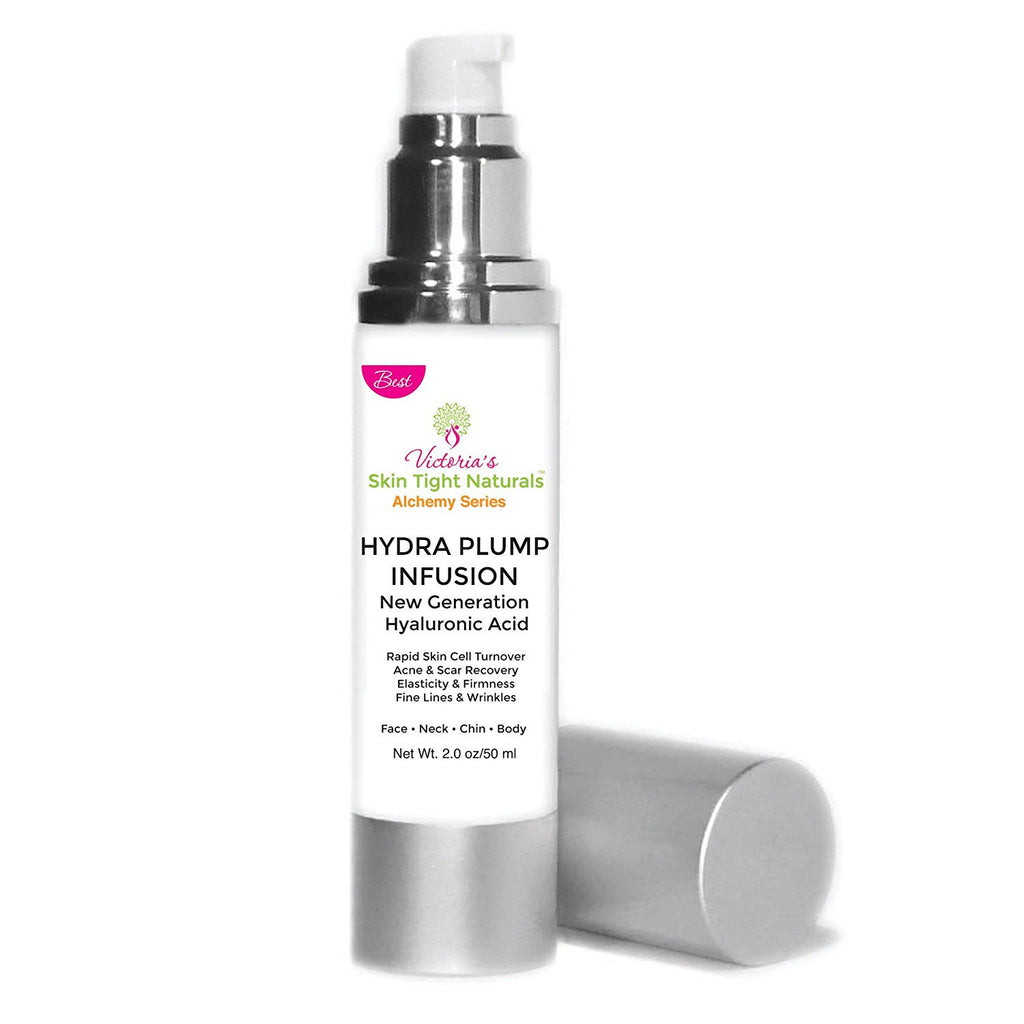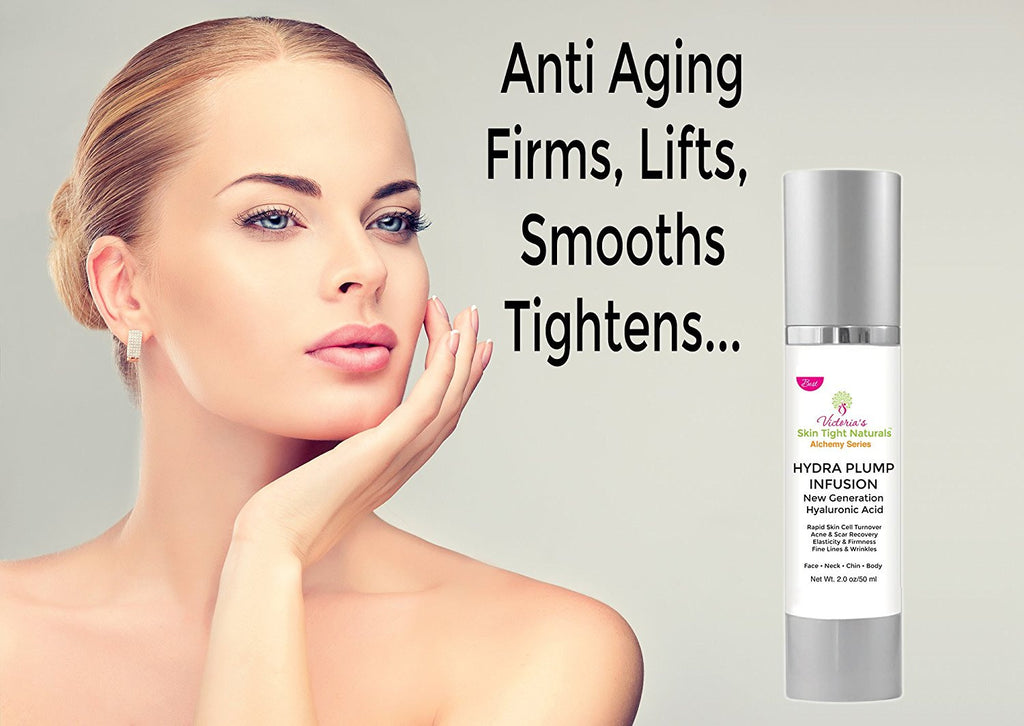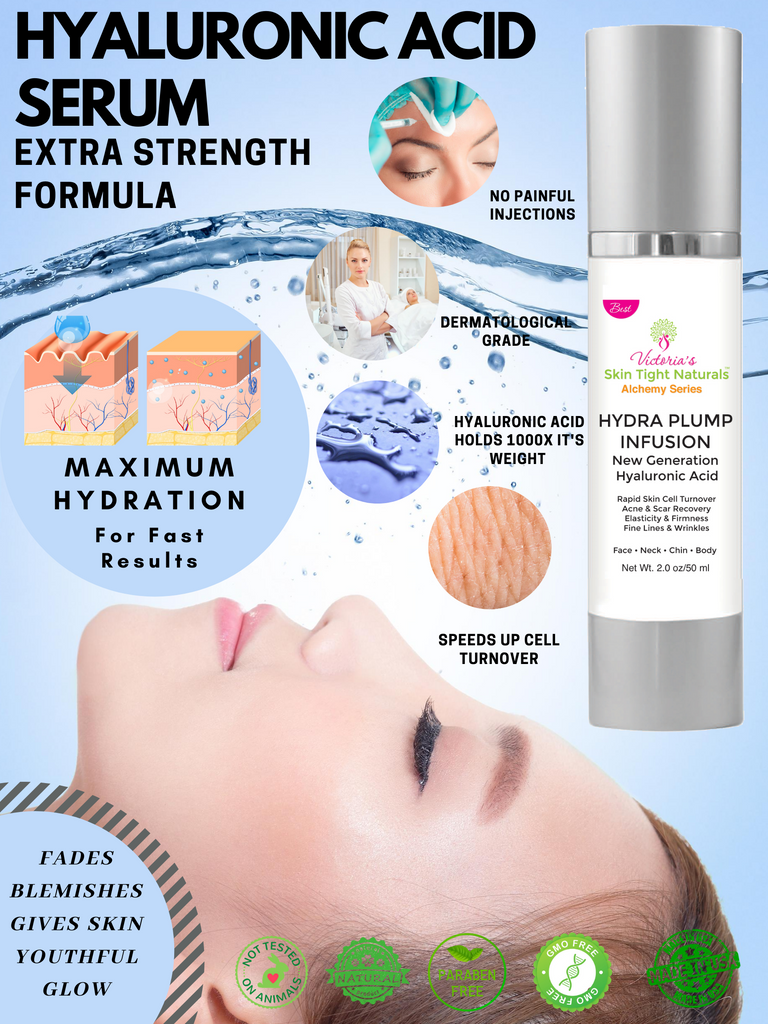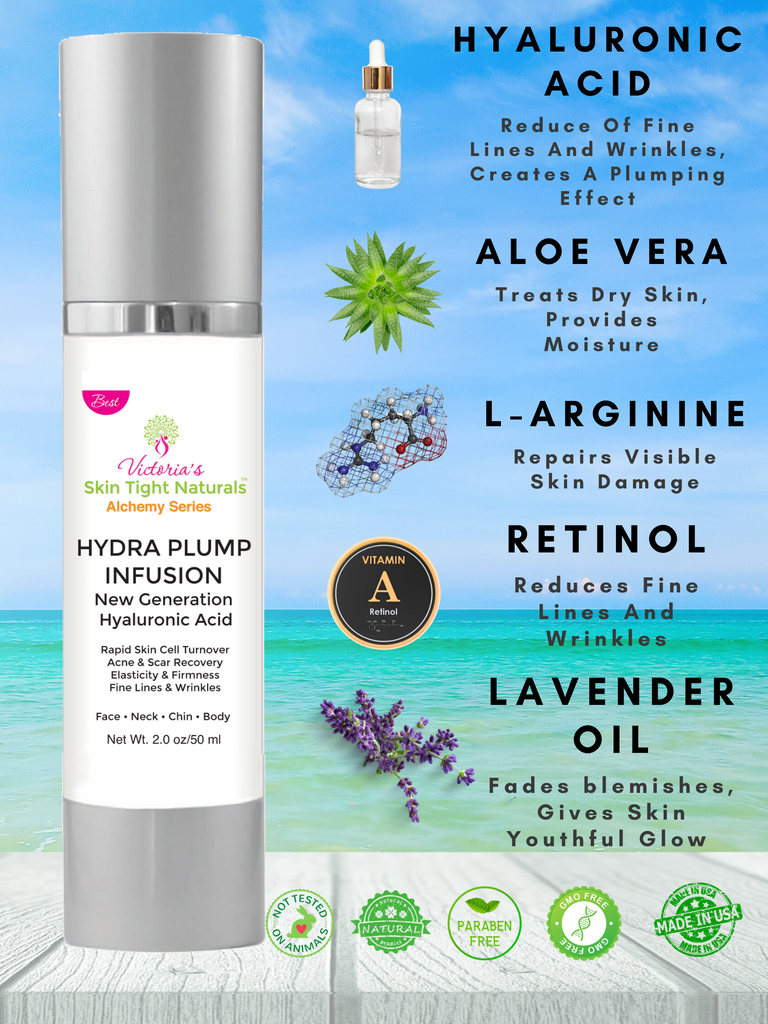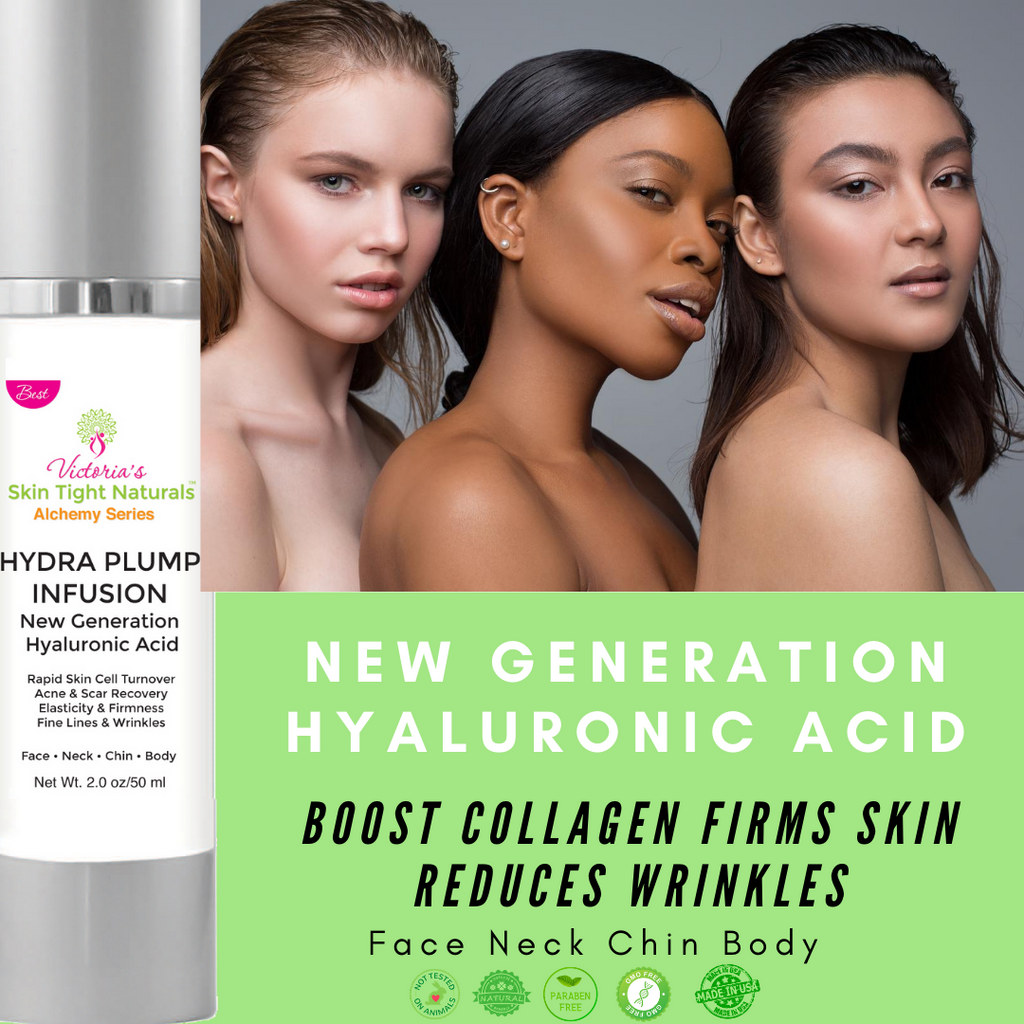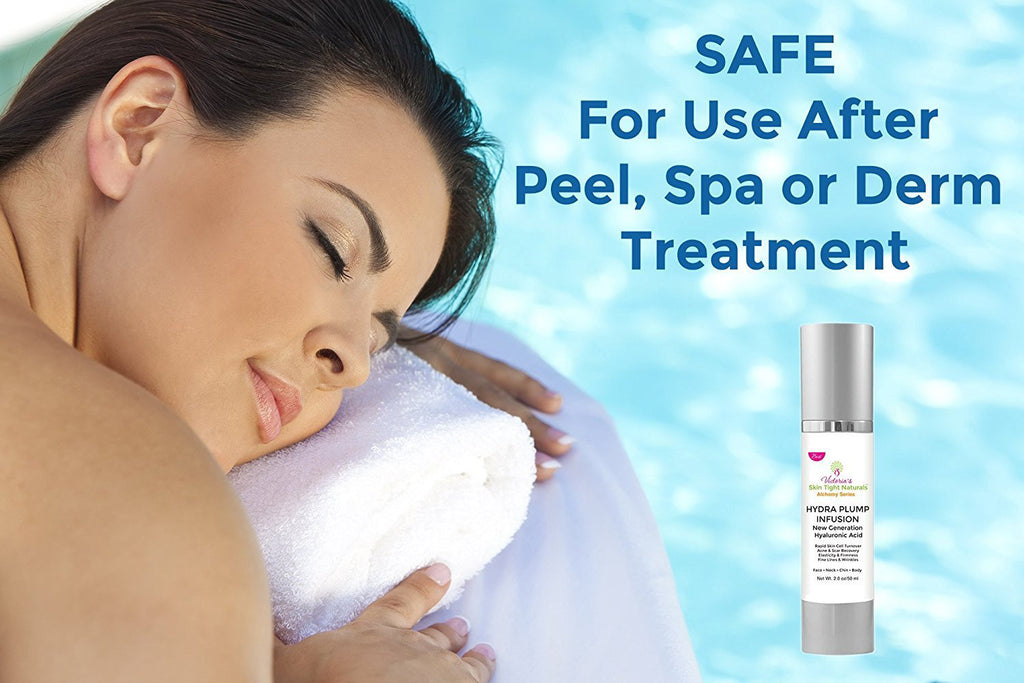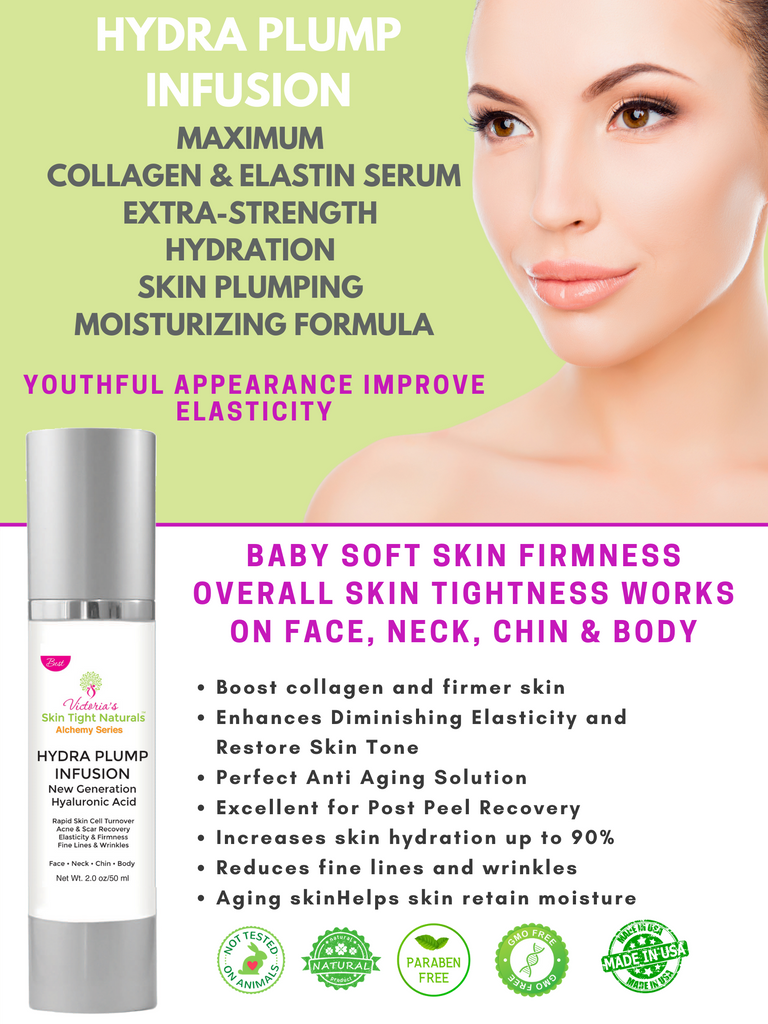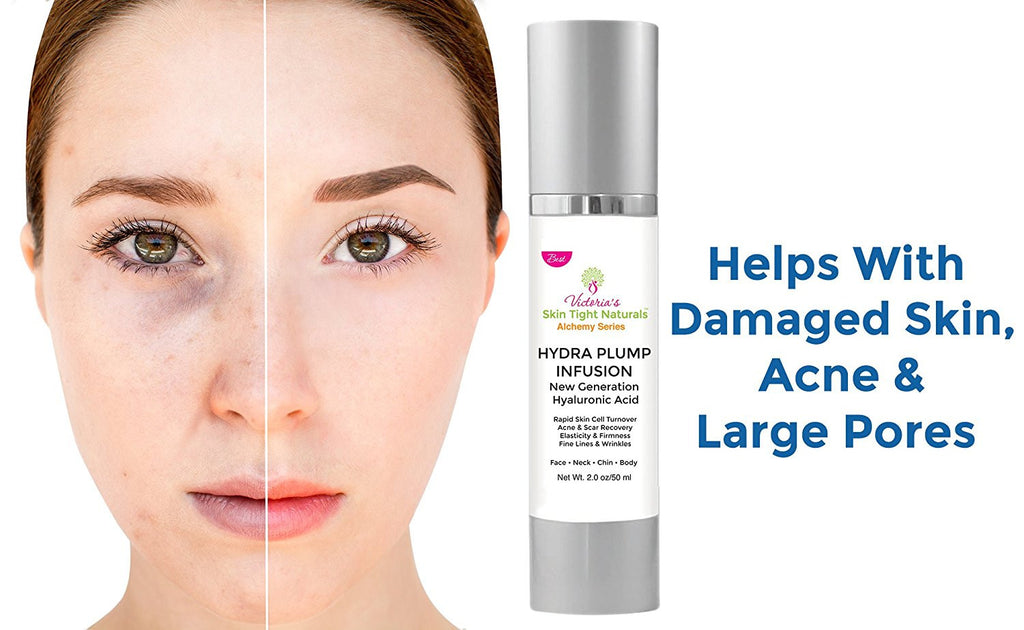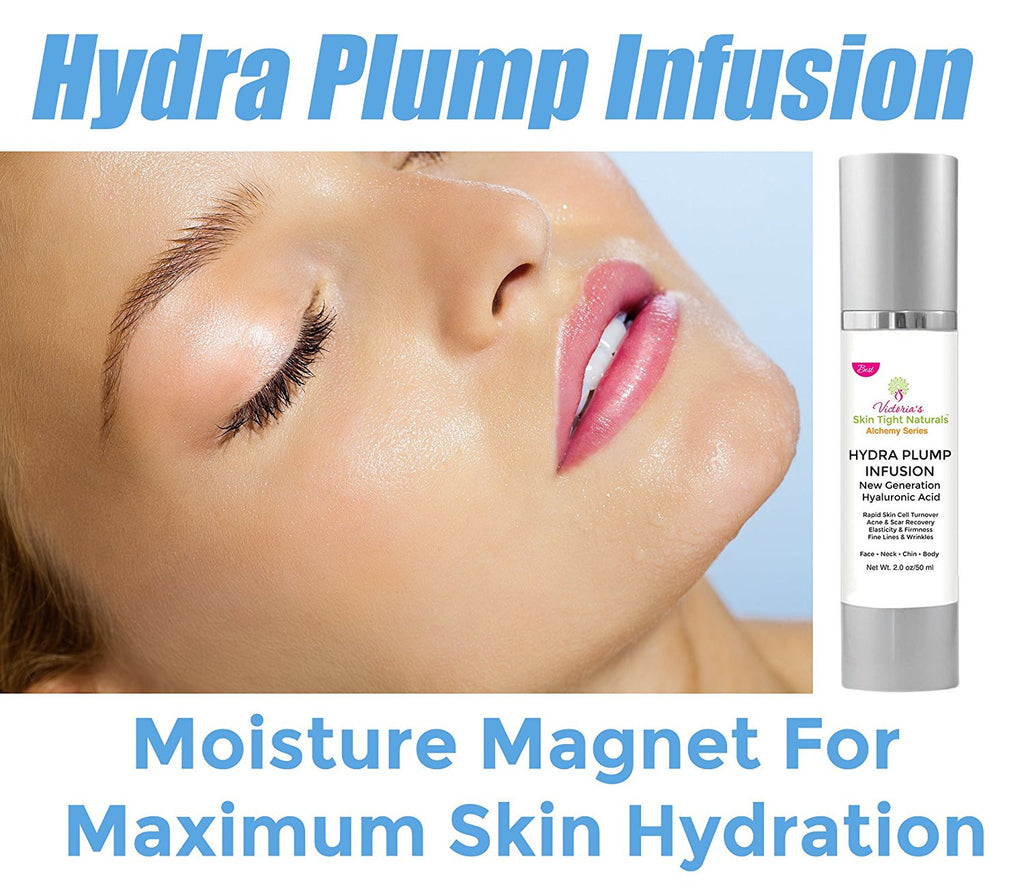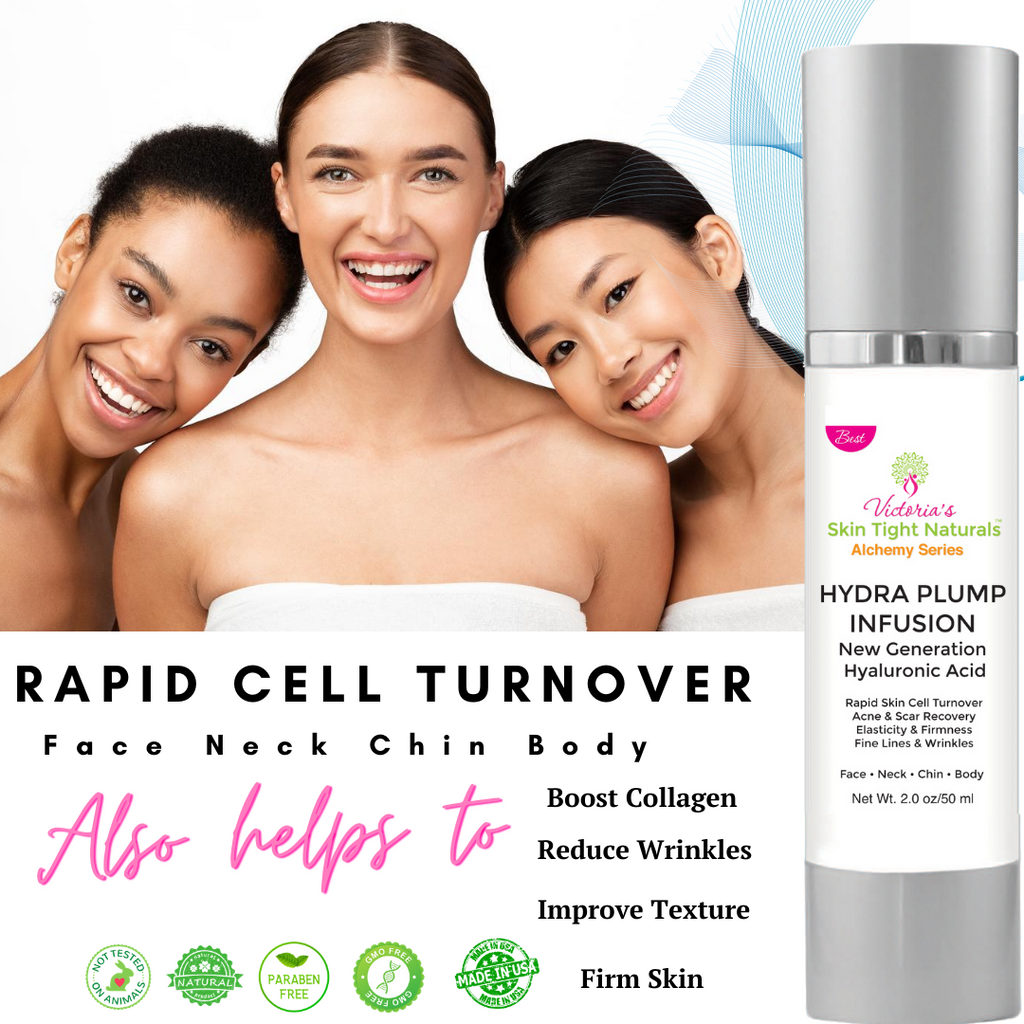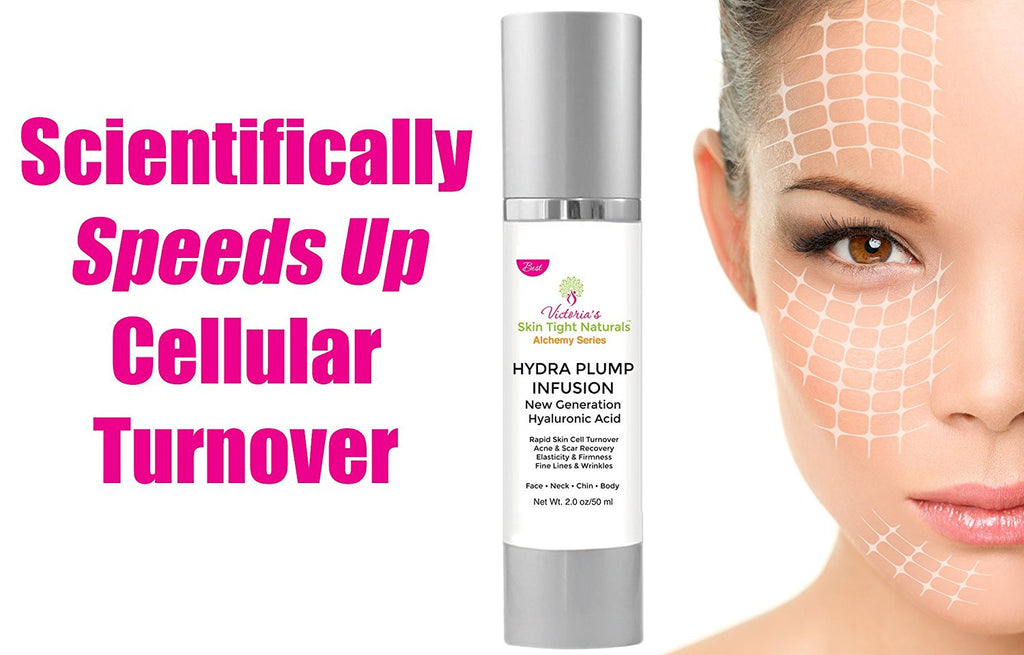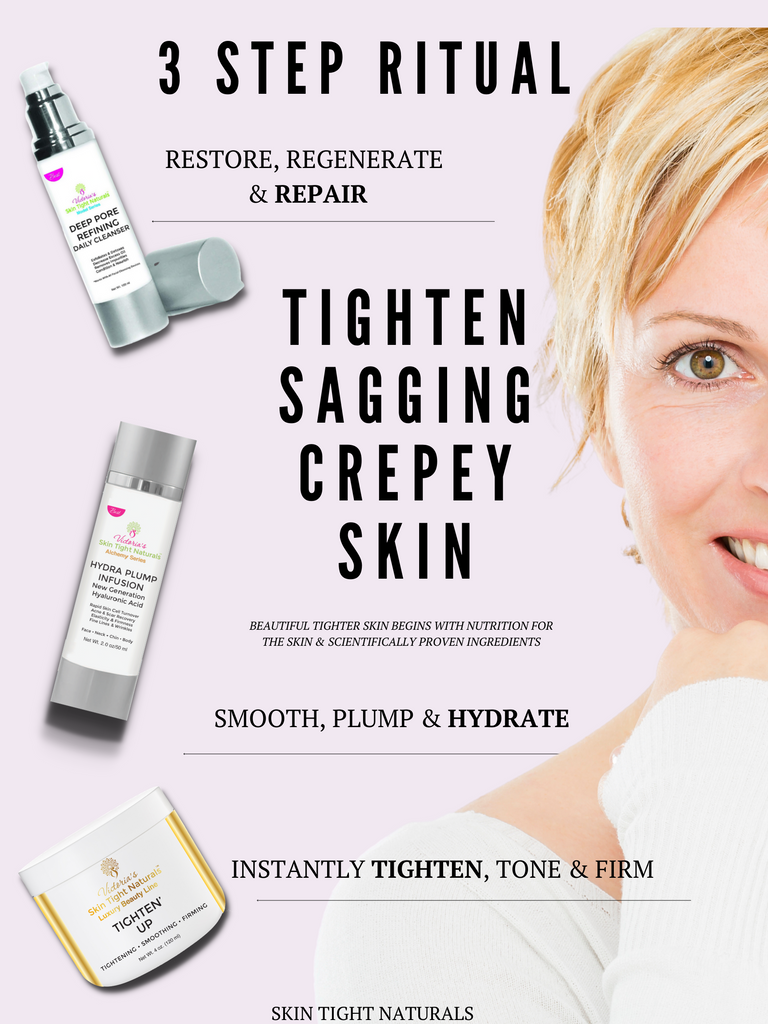 $23.97
$59.99
Hyaluronic Acid Serum Hydra-Plump Collagen Serum For Face and Body
Pure Hydrating Anti-Aging Serum

Plumps Wrinkles and Fills in Fine Lines

Made With Hyaluronic Acid. It Delivers a Youthful Appearance, Improve Elasticity, Creates Baby Soft Skin  and Improve Firmness For Overall Skin Tightness.  Highly effective and Works on Face, Neck, Chin & Body!
The #1 fine line filler and wrinkle fighter recommended by Dermatologists!!! Restores Youthful Looking Skin

SMOOTHS & HYDRATES: FACE and BODY..Hyaluronic Acid revitalizes your skin's outer layers so they look and feel softer, smoother, radiant and hydrated! This is why it instantly improves the appearance of fine lines, wrinkles and texture. It is even effective for redness. It reduces inflammation, irritated, dry eczema skin. If you have crepe skin and want to improve it quicker, use this magnificent serum 10 minutes before you use your favorite crepe skin cream.

MOISTURE MAGNET: Real Hyaluronic absorbs fast, non irritating, wont clog pores, and is perfect for all skint types and ages. Acid Hyaluronic Acid is known as "nature's moisture magnet " an ingredient that can hold up to 1,000 times its weight in water. This potent serum delivers a surge of moisture-loving nutrients deep into the skin.  One gram (0.03 ounce) of hyaluronic acid.

Pre-Treatment to Repair Loose Skin
When our models and entertainers are getting ready for a performance, they usually lose body weight...  especially the more mature masters over 50 Bikini and Fitness Competitors. That takes a toll on their facial volume and creates loose skin all over the entire body. Hydra Plump as a skin rejuvenation pre-treatment is a perfect way to rebuild elastin and collagen for tightening and smoothing loose areas. 

This formula is the wonder of the world for plumping up the volume of your skin and when you combine it with our Dynamic Face Sculpting Cream, for your face and Tighten Up Crepe Skin Cream for your body, you'll look amazing for your photos without expensive painful surgery. Hey, it's a fact, as we age we still want to have facial volume, shape, and curves on our body so that we have a naturally youthful beautiful look. That's why Hyaluronic Acid is so popular with professionals, it's the perfect all purpose skin miracle.
 
Hyaluronic Acid Hydra Plump Infusion Extra-Strength Hydration Serum:
Lifts and Firms Sagging Crepe Skin

Reduces lines on forehead, around eyes and mouth
Improves Texture To Deliver Softer Smoother Skin

Perfects dull tired looking skin for a more youthful glow
Calms and soothes irritated skin
Boost collagen and firms skin
Enhances Diminishing Elasticity and Restore Skin Tone
Diminish large pores and reduces redness
Can Assist in Acne Scar Improvement
Perfect Anti Aging Solution
Excellent for Post Peel Recovery
Increases skin hydration volume up to 90%
Helps skin retain moisture
ORDER YOUR PERSONAL SUPPLY TODAY..and start feeling and seeing amazing benefits to your skin and body!
2.0 oz 50 ML
Suggested Use: Safe to use daily. After you cleanse and tone your skin, leave it slightly damp then apply a small amount to your skin of choice face and/or body. If you are using it for wrinkles and fine lines, show that area a little more love by slowly massaging the serum until it is absorbed completely. This serum will absorb easily without leaving a residue. After ten minutes apply your favorite moisturizer.  You can apply makeup ten minutes after you have used this potent Serum and your favorite moisturizer.

 *Natural, GMO Free, Cruelty Free, Made in USA in Recyclable container. Designed to be healthy for you and our planet!